Follow These Steps to Make YouTube Kid-Friendly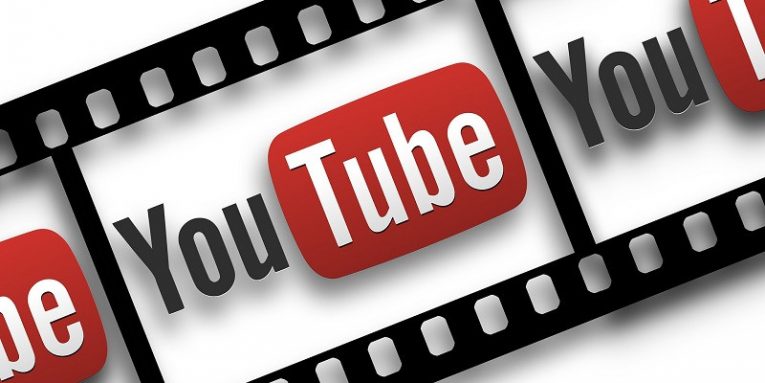 The Internet is full of material that is not appropriate for kids and can be easily accessed through social media platforms like YouTube. No matter how old your child is, you probably cannot be beside him all the time to make sure the videos he watches are kid-friendly. However, there are ways to block unsuitable content and protect your children from seeing it when you are not around.
A few years back, the platform offered an application called YouTube Kids. It is supposed to filter inappropriate videos, although, after a few incidents, the creators realized there are just too many videos and that automated algorithms alone are not enough to recognize age-inappropriate material. The tool may not be perfect, but if you know how to take full advantage of all the offered YouTube's settings, it might become a useful tool in protecting your child from videos showing violence or other unsuitable content. Further, we will explain to you how to make YouTube safe for children by employing YouTube Kids settings.
What is YouTube Kids?
YouTube Kids is exactly what it sounds like, a version of YouTube designed entirely for children. The application was released in 2015 to protect kids from potentially disturbing material that can be easily found on YouTube.com. To make sure the content accessible through it is age-appropriate, its creators designed special automatic algorithms that can identify unsuitable material. Also, parents themselves can report disturbing videos to get them filtered. Plus, YouTube Kids settings have various features that allow the parents to control what their children can watch or for how long they can view their approved videos.
It is true it did not take long before YouTube Kids faced criticism because of the application's algorithmic suggestions that failed to separate disturbing videos and, as a result, the program displayed inappropriate content. Consequent, the tool's creators added a disclaimer saying the company cannot fully guarantee the application's displayed material will always be appropriate. Even so, it does not mean the program is not worth the try. It only means you should occasionally check what your kid is watching and block videos or channels that offer disturbing material if they manage to slip through the YouTube Kids radar. In other words, there is still a possibility your child could see inappropriate videos from time to time if the tool fails to filter them and the videos do not get reported, but if you let your kid watch regular YouTube, he might see such content much more often.
How to make YouTube safe for children?
The first time you install the application, it should introduce you to YouTube Kids settings and explain what happens if you disable or enable them. The program should also explain what kind of information it might gather. It is advisable to carefully review it so there would not be any surprises later on.
One of the first things the parent will have to choose in the YouTube settings is whether he wants his child to see videos available just on YouTube Kids or also content that is provided by the regular YouTube. Either way, there is a possibility the kid might come across potentially disturbing material. Just the chances of it happening might be a bit bigger for those who want a more extensive variety of videos. As we said earlier, there are too many videos to review manually, and the algorithms cannot always be trusted.
Next, parents with Gmail accounts are allowed to have personalized lists of videos and channels they approve. Plus, they can create personalized profiles for up to eight kids via YouTube Kids settings. Doing so can help you monitor your child activities and protect him from inappropriate content even better. You can allow the child to explore videos from two chosen categories only (Shows, Music, Learning, Explore, or Recommended videos) as well as create custom lists of videos from YouTube's collections. It is also possible to add some of your videos to the list if you just find them on YouTube.
Of course, there are other YouTube settings you should take full advantage of, such as an option called "Allow searching." If you disable it, the user will be unable to search YouTube, which could prevent him from accessing age-inappropriate content. Also, it is essential to say the parent can block videos or channels he finds inappropriate by clicking the three-dot button available below each video. In such a case, we highly recommend reporting the content too, as it will help the application protect other kids.
Lastly, since YouTube kids is not only for smaller children, but also for kids over 8 years old, it would be smart to place a password. Children are curious, and they may try to alter YouTube settings to be able to watch content you do not approve. If you do not think you want to trouble yourself with having to remember yet another password, you can always use a dedicated password manager. We recommend using Cyclonis Password Manager, as it is not only free to use but also can offer quite a few advanced and useful features. For example, it can memorize your passwords and log you in automatically. Not to mention, its Password Generator assists in creating unique passwords that are stronger and so can protect your accounts better.
Letting your child view any videos he likes on YouTube unsupervised could expose him to material that could set a bad example, content that your child might be too young to see, and so on. Thus, to protect your kid from disturbing videos, it is crucial to know how to make YouTube safe for children, and we hope you found the answer to this question in this blog post. For more tips on how to protect your kids from inappropriate content as well as cyber threats, you should continue reading here.