Summer Safety Tips for Kids Surfing the Internet While They're Out of School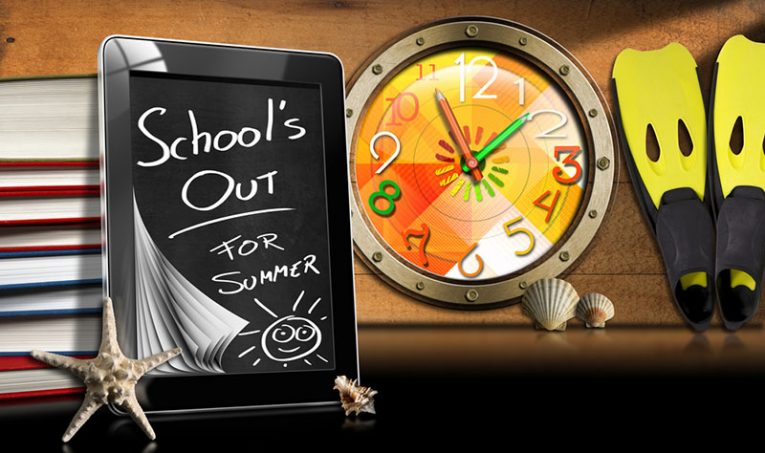 As millions of school kids prepare to spend the next few months at home and out of school, millions of parents should be preparing the technology in their homes for more kid screen time.
According to a National Trust survey, 9 out of 10 parents would prefer their children to spend their precious childhood years connecting with nature. Moreover, about 96% of the parents questioned in the National Trust survey with children between the ages of 4 and 14 thought that it is essential for their kids to have a connection with nature and expressed the importance of them playing outdoors. Unfortunately, such a dream has faded to give way for technology to play a more involved roll in the lives of children as they embark on the summer season to spend most of their free time in front of the computer screen.
Kids are spending less than half the time that their parents did outside, which generally means that in the summer, screen time goes up. That could mean an increased risk for security problems. For parents of kids who surf the Internet using the family computer, here's our top 5 summer safety tips for kids surfing the Internet to help keep kids and computers safe during the summer and beyond.
Top 5 Summer Safety Tips for Kids Surfing the Internet
Backup your important data. Sometimes kids and computers don't mix. That's why it's always critical to have regular backups of your most important data. It's best to have one physical backup (in an external hard drive) and one cloud-based backup. If an unfortunate situation occurs where a child has accidentally deleted important data or irreplaceable images, or if they ever mistakenly infected the computer with a virus, a system backup will come in handy.
Use anti-virus software. According to a recent Microsoft Security Intelligence Report, about a quarter of all PCs in the world are unprotected from viruses, malware, and other threats that could cause severe harm. It is essential that an updated anti-virus or anti-malware application is used at all times to help protect against the latest malware threats that damage essential files or emerging computer viruses that may steal personal data.
Keep track of online account passwords. Lots of people trust their browser to remember their passwords to various websites, which allows quick access to commonly-visited websites or online accounts. However, when the kids are online, you may not want them to automatically be able to sign in to your Amazon account or your online banking. Password managers like the Cyclonis Password Manager let you conveniently store passwords for sites in an encrypted vault. With an application like the Cyclonis Password Manager, you can create a master password to be entered for sites that you don't want your kids automatically accessing.
Keep up with your kids' social media accounts. Today's social media craze is bound to captivate kids who are of the proper age to utilize services like Facebook, Twitter, Instagram, Snapchat, etc. During the summer months, while kids are out of school, they will want to take to their favorite social media service to share a wealth of information. It is essential that parents continually monitor their kids' social media accounts to ensure that they are not sharing personal information, illicit images, or connecting with precarious individuals. Many social media platforms permit specialized privacy and security features that every parent should customize to a level that they feel is comfortable for their child.
Set some rules and limit computer time. Finding a happy medium between the time that kids spend on the computer surfing the Internet versus going outside to play or socially interact with other kids without the aid of technology is a daunting but vital task. Though, an essential part of reducing looming security risks is to limit the time spent on the Internet. Such risks have a higher chance of arising if a child is spending more time surfing the Internet. Fundamentally, a kid can't get into trouble or stumble upon malware if they aren't using the home computer so often. Also, by setting some rules or encourage kids to tell you whenever they see anything that looks wrong or threatening on the Internet you can immediately address the issue instead of allowing it to evolve into severe problem or security threat that dire consequences for the whole family.