Beware of Fake Hotel and Flight Deals If You Do Not Want Your Vacation Ruined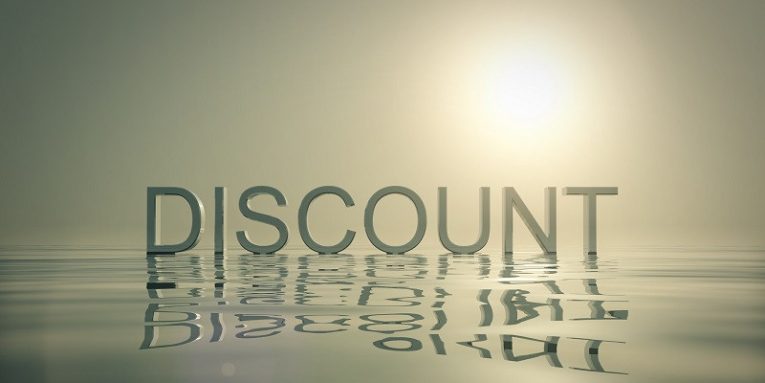 Did you find a way cheaper deal for your dream hotel or received an offer via email? Before taking what might seem to be an excellent opportunity to save on your vacation costs, you should ask yourself whether the deal does not sound too-good-to-be-true. If it does, it is likely to be a scam, which means you could lose your money in vain and expose your sensitive information like banking details to cybercriminals. Situations, when users get tricked over email scams or fake hotel booking websites, might be more common than you think. Thus, if you are planning your vacation, we highly recommend reading our blog post so you would be aware of the risks of booking hotel stays/flight tickets from third parties. In this article, we discuss how to protect oneself from fake vacation deals and explain what steps should be taken in case a user gets scammed.
According to a survey commissioned by the American Hotel and Lodging Association in 2018, 23 percent of consumers admitted being tricked by scammers online or on the phone. Apparently, reported incidents resulted in incorrect accommodations and lost reservations as well as extra fees for scammed consumers. Another shocking fact is that fraudulent bookings cost US consumers around $3.9 billion a year. Thus, the problem with fake hotel booking websites and email scams targeted at travelers is a lot bigger than some of us imagine.

How scams targeted at travelers work?
Obviously, email scams with fake hotel or flight deals reach targeted victims via email. The question is how cybercriminals learn potential victims' email addresses and know that they are looking for cheap accommodation or flight deals? The truth is that a user can be tricked into providing such information himself while visiting unreliable websites with traveling tips, vacations deals, and so on. For example, a site could ask if you are interested in discount hotel/flight ticket offers. Next, it could suggest registering for a daily newsletter that would supposedly provide you with deals that might help you save a lot of money. Thus, if you submit your email address and fill in other details that the malicious site may ask (e.g., trip destination or favorite hotels/airlines), you may soon start receiving emails with intent to scam you, for example, sell you rooms or flights that do not exist.
Next, we have fake hotel booking websites that can imitate web pages of your favorite hotels very well. Meaning, the fictitious sites can copy their design, logos, and other elements you would find on the legit websites they imitate. However, there are always some warning signs, such as buttons with 1-800 call center numbers. Naturally, scammers answering the phone should pretend to be working for a particular hotel or airline. They may even know a few details about the company they pretend to represent so that unaware consumers could be tricked into providing their sensitive information and paying for fake vacation deals.
How to spot email scams and fake booking websites?
As we just mentioned in the previous paragraph, some of the fake hotel booking websites and scam emails may contain an easily visible support telephone number that might be said to be toll-free. Such information can and should be confirmed before making a call. For example, you could get a hotel's telephone number and other essential details such as a link to its official website by looking it up on google.com.
In truth, users should start by carefully reviewing a website's URL address. Usually, hotel and other companies' official websites have short addresses consisting of the organization's name, for example, radissonblu.com. Therefore, if you see any additional words like official, homepage, or anything else, you should suspect something is wrong. In such a case, it is best to leave the suspicious website and look for the legit website from the start. Plus, you should always make sure the site you are on is verified. To find out whether a website is verified or not, you should look for a lock icon in front of the site's URL address that ought to be displayed by your browser. To learn more about how to spot fake websites, continue reading here.
As for avoiding vacation email scams, cybersecurity specialists recommend inspecting emails with discounts and offers carefully if you do not want to end up being tricked. If there are any links, you should check their URL addresses to see whether they will take you where the email message claims they are supposed to lead you. For instance, email scams can contain links or buttons said to be leading to hotel reservation systems or official sites, but after inspecting the provided URL addresses, you may notice the URL addresses could be incorrect or even completely random.
Another thing consumers should pay attention to is the sender's email address. It may claim to be from a particular hotel or airline, but you should not assume it to be legit until you verify it yourself. Again, to check whether an email address actually belongs or is used by some company you could search it on the Internet. You could even contact the organization if you find it easier, just make sure you use their actual telephone number and not the phone number given in the same email. If you want to test how good you are at spotting email scams, you should try this quiz.
Lastly, always keep it in mind that if the price is significantly lower than the one offered on the hotel's official website or third-party booking sites, it is probably what we call a too-good-to-be-true offer or, in other words, a scam.
What to do if you were scammed?
Even if you have been tricked, it does not mean your vacation is necessarily ruined. All you have to do is react fast. The first thing you should do if you paid for fake deals is to contact your credit card provider immediately. Explain what has happened and see if you can get your money back. Also, it is highly advisable to file a complaint with the Federal Trade Commission. Another vital thing to do is to understand what went wrong and learn from your mistake, so you would not get scammed again.
All in all, there is nothing wrong in wanting to save money and looking for cheaper deals. However, you should always have in mind that cybercriminals will continue to target users who look for discounts whether they would be travel related or not, so you can never drop your guard. If you discover a website or an email deal that offers an incredibly large discount, always inspect such sources before submitting any sensitive information or purchasing anything, and you should be fine. For more tips on how to stay secure while booking a trip, you should have a look at this blog post.