How to Prevent Online Travel Scams When Booking a Trip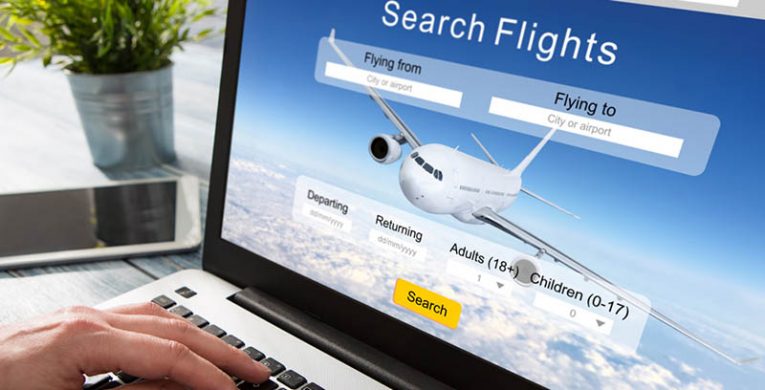 Is there anything worse than going on holiday and finding out that that the company you signed up with was a fraud and that you just got robbed of not just your money but of all the fun and joy were hyping yourself up for months? It would ruin your vacation and in all likelihood your mood for weeks. Unfortunately, the cases of such scams are growing at an alarming rate.
There are more and more fake traveling agencies created to do nothing but prey on unsuspecting victims looking for a relaxing vacation. And it's not just tourists who fall victim to these schemes. Airlines and legitimate travel companies are affected by this too. According to statistics, credit card fraud accounts for between 1% and 2% of an airline's average revenue in the indirect channel. This translates to a pretty hefty $2.4 – 4.8 billion dollar issue for airlines.
However, tourists are the more vulnerable targets. You could easily be tricked into traveling to a foreign country only to arrive and find that out that your reservation doesn't exist. You need to think twice before you fall for a scam with suspiciously low prices. This guide will help with that by explaining the most common traps set by scammers and how to protect yourself from them.
Booking and reservation scams
One of the most common scams out there. Nearly everyone knows someone who was a victim of such a scam. The unfortunate reality is that practically anyone can generate a fraudulent booking website or vacation rental add in today's computer-dominated world, and once the scammers get your money, they'll go underground. Usually, the fake firms they've created are registered on addresses which are either abandoned or inhabited by elderly or poor people. This makes tracking down the real criminals incredibly difficult. Whenever you're planning a vacation do some research first. If you've never used this company before, check them out on the internet. Ask around for other people's experiences. Don't pay them in advance if something seems shady or wrong.
Beware of Vacation Ponzi Schemes
There's an old idiom which says "If something seems too good to be true, that something probably is too good to be true." This goes double for vacation ponzi schemes. Those are usually directed at old people looking to travel in their golden years. They're predictably common in places where the is a high percentage of senior citizens like Florida. The victims are invited to listen to a presentation (travel is on their own expenses) and then fooled into paying for expensive vacations up front that never happens. Keep your grandparents (and yourself) away from such events. It's not worth the risk.
Avoid suspicious giveaways online
We see it all the time when we're browsing the internet. Popups and ads promising to give us free plane tickets if we simply hit "like" and "share" an airline's page. These fake ads are not only lies, but they can also be quite dangerous. These fake sites can install malware on your devices to collect private from you, which can be sold on the dark web and can lead to ID theft. Don't fall for these tricks no matter how tempting the prizes might seem.
Book flights and reservations with credit cards
Booking a vacation with a credit card is safer than doing so with a debit card in most cases. Most credit cards offer some trip protections against fraud and while debit cards can give thieves and frauds direct access to your bank account credit card charges can be refunded.