Before You Start Using Facebook's Messenger Rooms, Consider Your Account's Security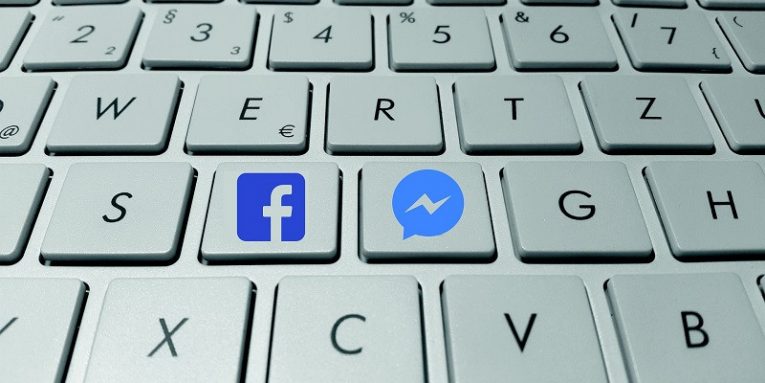 Applications with video-conferencing functionality are on the rise as many people stay at home due to the COVID-19 pandemic. Such tools allow users to work from home as well as stay connected with their friends and family. The most popular applications that are currently used for video calls are Skype, Google Hangouts, Microsoft Teams, FaceTime, and Zoom. Recently, Facebook introduced their own application called Messenger Rooms. To compete with Zoom that had privacy issues due to zoombombing, Facebook added features that allows users control who can join their Messenger Rooms. However, it does not mean that the tool is perfect. Thus, further, we discuss the pros and cons of Messenger Rooms. Also, we talk about how to ensure Facebook Messenger Rooms security by securing your Facebook account. Therefore, if you are thinking about using this new tool, we encourage you to read our full blog post.
What are the pros and cons of Messenger Rooms?
According to the application's website, one of the biggest Messenger Rooms advantages is that anyone can join the conversation even if they do not have a Facebook account. Also, the application allows users to have free unlimited calls, which means you can talk with your guests as long as you want or need. Plus, your room can have up to 50 people and you can make the experience more fun with filters, mood lighting, themed events, and even 360° backgrounds if you have an iOS device. Most importantly, Facebook has learned from mistakes of other similar applications and added features that would allow users to control who can enter their rooms right from the start. You can choose who can see and join your room and lock the room as soon as all participants are connected so that no one else could join in.
However, specialists point out that Facebook Messenger Rooms lacks end-to-end encryption that would prevent anyone, including the application's creators, from accessing the conversation. Thus, even though the application offers some great security features, it is not as safe as FaceTime or WhatsApp that have end-to-end encryption. Another disadvantage of using Messenger Rooms is that it might be impossible to completely protect your privacy. It is known that the company collects and shares user data, which allows it to offer its products free of charge. If you are okay with this, the data collection might not be an issue for you, but if your privacy is very important to you, you may want to search for a company that would value it more.
Why should you secure your Facebook account before using Messenger Rooms?
If you have been using Facebook for years, you probably know all about the many data breaches and privacy scandals that it experienced. For instance, almost a year ago, Facebook confirmed that it was using external contractors or, in other words, hired people to listen to users' private conversations. Such incidents make it extremely difficult to trust Facebook and feel completely secure while using its features.
However, besides the company, there is another group of people that might be interested in your private conversations and other private information that your Facebook account might contain. We are talking about cybercriminals who are always looking for ways to obtain any kind of information that they could put to use or sell. Also, as the zoombombing incidents have proved us, there are plenty of people who have nothing better to do than to crash other people's video calls and ruin their day. In other words, if your account is unsecured and someone manages to hack it, the attacker might be able to listen to conversations of your room's guests as well as insult or disturb them. Thus, securing your account is vital if you care about your Facebook Messenger Rooms security.
How to ensure your Facebook account's security?
If you understand why your Facebook Messenger Rooms security may depend on how well you protect your account, it is time to learn how to do so. Below we display a list of top 3 things that every Facebook user ought to do. Thus, if you are one of them, we invite you to check our list and see if there is something you have not taken care of before you start using Messenger Rooms.
Use a secure password
You have probably heard many times already that it is important to use strong passwords. However, knowing things is not the same as doing them. Some users put off securing their passwords because they do not know how to create combinations that would hold off hackers or fear forgetting new passcodes. A secure password has to be unique and difficult. It means that the combination cannot contain your personal details like your name or be used on any of your other accounts. To make it difficult, you should avoid easily guessable words or phrases, such as password. Plus, experts recommend using at least 10-12 characters that should include both lower-case and upper-case letters, symbols, and numbers.
Luckily, there are password managers like Cyclonis Password Manager that can come up with unique and strong combinations and even memorize them for you. Thus, if you keep putting off changing your passwords into more secure ones because the task seems too complicated, why not try a dedicated password manager that could do everything for you?
Use Two-Factor Authentication
Having a strong password is not enough as there are other ways to obtain it than to guess or brute-force it. For example, cybercriminals could convince you to reveal it with social-engineering attacks or obtain it with the help of malicious applications that have key-logging functionality. Consequently, we recommend adding a second security layer to your Facebook account that would prevent hackers from accessing it even if they learn your password. If you enable Two-Factor Authentication, you will be asked to enter a verification code when you log into your account from an unknown device or location. Know that cybercriminals may try to convince you to reveal your verification code via phishing attacks, so you should ignore any emails or SMS messages that may ask you to insert your verification code. To read more about how hackers could bypass Two-Factor authentication, continue reading here.
Employ other Facebook's offered safety features
The truth is that if you want to protect your account, you should get ready to face unauthorized login attempts as well as identity theft. Facebook offers a couple of tools that can help you to track unauthorized logins and regain access to your account if someone hacks it. The first feature is called Login Notifications. If you enable it, you will get alerts to your mobile device when someone tries to log into your account from an unknown device or location. If you do not recognize the login attempt, Facebook might suggest changing your password. The second feature that can help you if you lose access to your account is called Trusted Contacts. You can choose up to 5 Facebook friends that would send you unique codes that you would have to submit to access your account in case you get locked out or forget your password. This feature can be a life-saver if you cannot access your recovery email or phone. Just make sure that you pick family members or friends that will be always there to help you.
All in all, some users might prefer Messenger Rooms over Zoom because it can offer free unlimited video calls, but others might find it not as safe as FaceTime that can ensure privacy with end-to-end encryption. In the end, it is up to you to decide what is more important - your privacy or the application's features. The only thing we recommend is securing your account to ensure the Facebook Messenger Rooms security before using it if you want to protect yourself and your room's guests from attackers.