Your Social Security Number Costs a Few Bucks and Can Be Sold to Anyone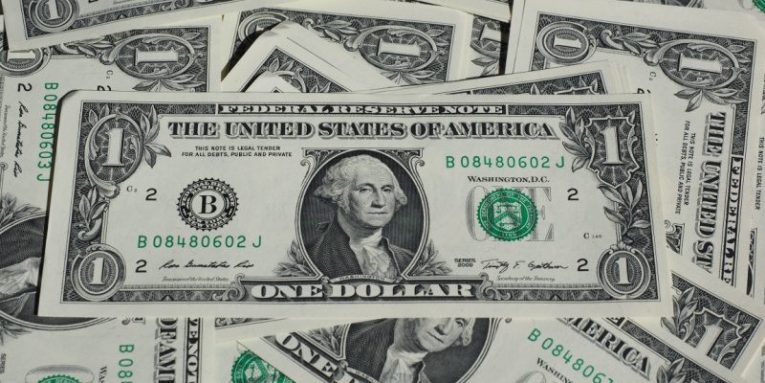 If you believe no one is interested in your personal information, you need to think again. According to Experian, everything from your social security number to your medical records interests cyber hackers, and they are willing to pay money to obtain this data. Of course, the fact that it costs peanuts does not help the situation. It was reported back in April by Experian that social security numbers were sold on the black market for 1 US Dollar. The situation has not changed much throughout the year, and The Wall Street Journal informs that it takes 3 US Dollars and 5 minutes for someone to obtain a social security number. Unfortunately, if attackers gather such information, they can cause great damage. While you cannot control the data leaks that major companies and service providers experience, there are things everyone can do to secure social security numbers and other personal data.
What is the cost of personal data
What can you buy for a dollar these days? Maybe a McDonald's cup of coffee or a song on iTunes. Although we all know that every cent matters, there is nothing substantial that you can purchase for a dollar or two. That is not the case for hackers. By investing a few bucks, they can obtain information that could help them impersonate people and, potentially, orchestrate theft on a much larger scale. Although the Experian report we are referring to was published in April, it is unlikely that the prices have changed or changed significantly since then. According to the report, a social security number costs $1, combined credit card information (name, birth date, account number) costs $30, and a driver's license costs $20. Among more expensive data is login credentials to online payment services, which can go up to $200, and medical records that can make the hackers' wallets lighter by $1,000. Overall, the sums are not incredibly large, and there is no doubt that some cybercriminals might be willing to pay.
People living in the US are not the only ones who are at risk. It was recently reported that online banking details and credit card information can be sold for 3,5000 INR (~50 USD) in India. Of course, social security numbers, credit card numbers, or medical records are not the only targets. For example, a bundle of 1,000 Instagram passwords is sold for $15. Every little piece of identifiable information can end up on the black market because, undoubtedly there's always someone who can exploit it.
How does personal data end up in cybercriminals' hands
Do you know how many major data breaches were recorded in this past year? Too many to count, and, depending on the institution or company that is affected, all kinds of personal information could end up on the black market. The hackers who record this information can then use the dark web, underground forums, and other platforms to sell it. It can be sold as individual pieces (e.g., one social security number) or as bundles. Bundles of data can contain a collection of passwords to the same service, or multiple pieces of data that belong to the same person. Without a doubt, these kinds of bundles are the most desirable ones and, therefore, are the most expensive because the more information the hacker has about one person, the more successful they can be with their attacks.
Should you worry about social security numbers
The short answer is YES. If cyber attackers obtain information that could help them impersonate you, they could take out loans and set up new accounts linked to your personal account. They could also perform healthcare scams by stealing medical records and, potentially, prescriptions. An incident recorded this summer revealed that hackers can steal personal drug prescriptions during data theft attacks. In the recorded case, 1.5 million patients in Singapore were affected by this. In the US, a social security number is one of the most important tools for identification. It is necessary when opening accounts, applying for loans and passports, enrolling in Medicare, filling out tax return forms, or getting a driver's license. You can continue reading about how attackers use personal information and social security numbers in our previous posts. Without a doubt, users need to secure social security numbers and other personal data as best as they can.
How to secure a social security number
First and foremost, you must be careful about how you share it. Even if someone asks you to disclose your SSN, you need to think twice before revealing it. In fact, you should use it only in situations that we discussed in the previous paragraph. In all other cases, you are not obligated to reveal it. You also need to be careful about how you handle your physical SNN card. If it is stolen, the number could be sold online as well. Of course, your SNN is long, and no one expects you to remember it. If you are in a situation where you need the number, it would be great to have it around. That being said, security is important, and so you should not carry it written down on a paper inside your wallet, and you should not keep it in an unreported file on a cloud drive.
We recommend storing your social security number in the Cyclonis Password Manager's Wallet. It is a digital wallet that is encrypted and protected with a master password. If you choose to store all data on a cloud drive, you will be able to access it from any device that the Cyclonis Password Manager is compatible with. At the end of the day, while we cannot guarantee that the companies you trust to secure social security numbers and other personal data will not let you down, you have to take responsibility too. Be careful about how you share personal information, and if you suspect that someone might be impersonating you using illegally obtained data, contact the authorities immediately.