What Is the Best Way to Never Forget My Skype Password?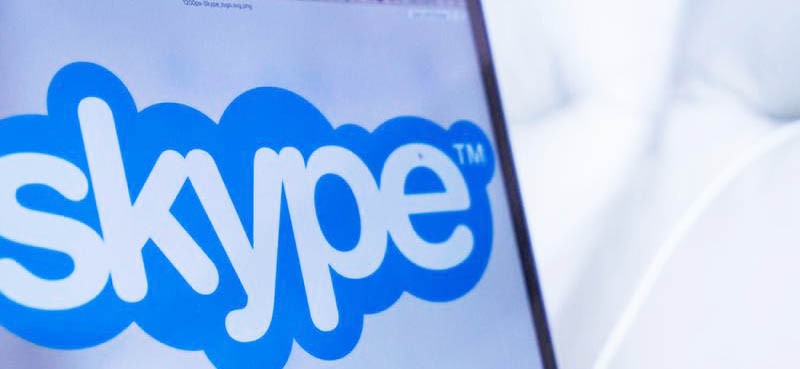 Let's say you're willing to lend your laptop to one of your friends for a few days. To make sure that he won't get constant popups with the new chats and calls you receive, you log out of the Skype instant messaging program. A couple of days later, he returns the laptop, and you try to sign back in to Skype. The problem is, you can't remember your password.
If you're one of the people who use Skype on a daily basis, you most likely have it startup every time the computer powers up, and it probably logs you in automatically. This is convenient because you don't have to enter your Skype password every day.
The less you enter your password, however, the more likely you are to forget it. Sure, there is a way out if you do. Microsoft has set up a system that lets you reset it, but it's a hassle to go through, and if you've set up your Skype account years ago with an email you no longer have access to, things could be really problematic. That's why you should try not to forget your Skype password.
People have found a way. They use, and, in many cases, reuse simple passwords for their Skype accounts. That's not ideal.
If you're using something that's easy-to-guess, hackers might be able to log in to your Skype account and, among other things, they could start sending malware to all your friends.
So, there you go, your Skype password is important, and forgetting it isn't something you want to do. With Cyclonis Password Manager, you can generate a strong password for your Skype account, and you can also avoid the inconvenience of having to reset it.
You can save your Skype account just like you would any other online profile. Some time ago, Microsoft introduced a Skype web application which is available through the browser. To save your account in your vault, you can simply go to https://web.skype.com, fill in your username and password, and when you click Sign in, Cyclonis Password Manager's browser extension will ask you if you'd like to store your Skype login credentials in your encrypted vault.
If you want to use Microsoft's instant messaging client through its desktop application, you can easily access your Skype username and password from your vault and copy/paste them whenever you need them.
There's another advantage to having your Skype password saved in your vault. Through the Password Analyzer, Cyclonis Password Manager will tell you if your Skype password is strong enough. If it's not (or if it matches one of the other passwords in your vault), it will give you an easy way of changing it.
Open the Cyclonis Password Manager desktop application and in the Password Analyzer section, find your Skype account. Click Go to site to be redirected to https://web.skype.com. Log in and go to the Change Password page. You'll see three fields – one for your current password and two for your new one.
In all three fields, you'll also see the Cyclonis Password Manager icon. With the icon in the first field, you'll be able to enter your current password. In the next two fields, you'll see a small popup through which you'll be able to use the password generator to create a new, unique password for your account.
Cyclonis Password Manager's password generator will generate, enter, and re-enter your new password. When you complete the form, the browser extension will ask you if you'd like to save your new password in your vault.
With that, it's mission accomplished. Your Skype account will be protected in the best possible way. It will have a strong, impossible-to-guess password, which will be stored encrypted and will be accessed only by you. Best of all, you won't need to remember the password because Cyclonis Password Manager will be taking care of this for you.