What Is Aadhaar and How to Manage Your e-Aadhaar Card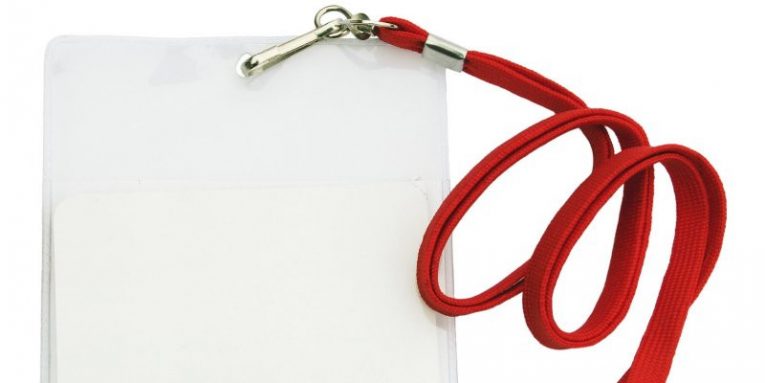 Our day-to-day lives have been moving to the digital realm for some time now. We are completely used to setting up digital profiles on social networking platforms and online shopping websites, or when signing up for new services and purchasing new products. Just recently, we have been seeing how governments, healthcare organizations, and even law enforcement agencies are also trying to step into the 21st century with vigor. The government in India, for example, has decided to digitize the data of all of the country's citizens (and there are over 1.356 Billion of them) and compile it into one central database. Those who are in the system are provided with an Aadhaar number, a 12-digit alphanumeric ID provided by UIDAI (Unique Identification Authority of India). The project was originally launched back in 2009, and there are now more than 1.223 billion citizens signed up. Despite that, people continue to ask questions about how they are supposed to manage their e-Aadhaar cards, and we try to answer the most important ones in this report.
What is e-Aadhaar password?
If you are a new user of the Aadhaar number, you might be wondering: What is e-Aadhaar? Of course, it is the electronic version of your identification number, and it can be extremely useful if you ever forget your physical Aadhaar card. While applying for the Aadhaar card can be an ordeal because you need to find an enrolment center, fill and submit some forms, and then submit biometric data, setting up the electronic version is a piece of cake. All you have to do is visit https://eaadhaar.uidai.gov.in/, enter your 12-digit ID number, full name, the "pin code" of your permanent address, and your mobile phone number. After this, you receive the so-called 'One Time Password' that you can use to validate your e-Aadhaar number. It's that easy! When you validate your digital ID, you have to download a PDF file. This file is password-protected, but it is extremely easy to access it because the e-Aadhaar password is the first four letters of your name (in capitals) and the four numbers of your birth year. For example, if you are Aarav who was born in 1992, your password is AARA1992.
What information does your e-Aadhaar card store?
The e-Aadhaar PDF file contains identifying and personal information. First and foremost, it represents your Aadhaar number, which is most important, considering that the electronic version is equal to the physical card in regards to its validity. The file also contains your full name, date of birth, address, gender, and your photo. It even contains a QR code that makes it easier for third parties to scan and read information. So, how to use e-Aadhaar number? As long as you have a mobile device with you, once you download the PDF file, you can open it at any time someone needs proof of identification. If you link bank account details with your e-Aadhaar card, you can use it to perform online bank processes. Also, the card is necessary when you are dealing with taxes. If you are worried that someone could steal your physical ID card, you tend to lose things yourself, or you simply do not want to carry important documents everywhere you go, a digital version of identification can be a salvation. It could also be a curse because if you know how to use e-Aadhaar number, who's to say that it could not be used by somebody else?
If you think you are always safe, think again
This May, reports emerged claiming that personal details of 1 billion Aadhaar Card account holders were on sale for just 500 Rupee. Although UIDAI denied the claims right away, this wouldn't have been the first time a massive data breach occurred or the first time UIDAI denied something. As reported by ZDNet in March, a massive data leak allowed anyone to download private information on all Aadhaar holders. The authorities failed to do anything about it for weeks, and then they simply denied the leak happened at all immediately after the affected system was taken offline. If anything smelled fishy, this was it. So, does the government take serious security measures to protect citizens? Hopefully, they do. Can they guarantee 100% safety? No one in their right mind would ever guarantee anything by 100%, and the proof is the pudding: data can be leaked, and even the government cannot prevent that from happening. Unfortunately, many citizens of India cannot do even the most basic things without the Aadhaar number, which means that they are forced to take a gamble.
How to protect your e-Aadhaar PDF file
If someone stole your phone and managed to crack the password – which is not hard to do if the thief knows your name and date of birth – they could potentially perform illicit bank transactions, add numbers to link to your e-Aadhaar card, copy your fingerprints, and even modify the data that is already available. Without a doubt, that is not what you want. You already know how to use e-Aadhaar number, and now is time to learn how to protect it. While there is nothing you can do about how data is stored and protected by your government, you can protect the PDF file. Downloading the file every time someone requires identification is not convenient, and so you need to have it ready at any given time. One option you have is to password-protect the PDF itself. For that, depending on your mobile operating system, you might need to download an additional app. The password you create has to be strong; otherwise, it could be cracked without much trouble. It is strongly suggested that you employ a trusted password manager, a tool that can generate a very strong password and then save it so you could access it in case you ever forget it.
Ultimately, even if you are guaranteed protection and security, you always want to take your own security measures to strengthen your virtual security.