What Are Mobile Payment Apps and How to Use Them Safely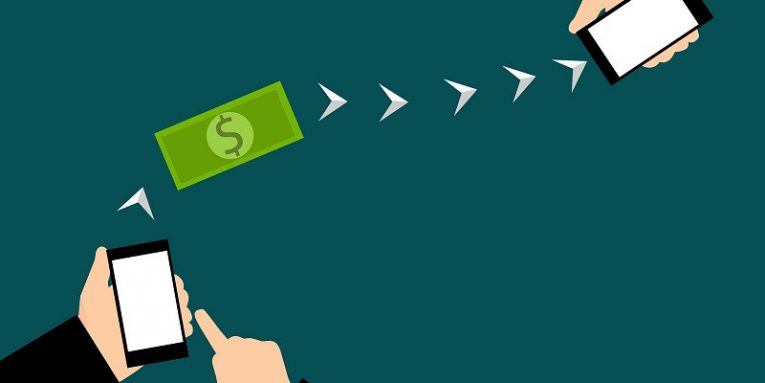 Mobile payment apps can make our daily money transactions between friends, family, or colleagues much easier. For example, they are very convenient when eating out with friends, as one person can pay the whole bill and the rest can pay back what they owe by making quick transactions via a peer-to-peer payment service they use. However, how many of us think about how safe it is to transfer money using mobile apps. Last year, a nonprofit organization called Consumer Reports, decided to test whether our data and transactions are secure and private while using five popular mobile peer-to-peer payment services. Later in the text, we discuss the results of their tests, so if you are curious how your payment app was evaluated and wish to learn how to use such services safely, we encourage you to read the rest of our article.
What is a mobile payment app?
It is an app that allows its user to make electronic money transfers that are also called person-to-person or P2P payments with his smartphone. In other words, it is a program that can turn your mobile device into a wallet. Unlike, P2P transaction services like PayPal, many mobile payment apps were created for sending money among friends and people you are familiar with only, although some of them allow making transactions to businesses too.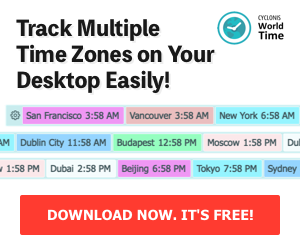 Currently, there are quite a few different apps to choose from. One of the most famous services is called Apple Pay, although it works with iPhone6 or newer iPhones and Apple Watch devices only. Next, we have Venmo, owned by PayPal that not only works with both iOS and Android devices but also lets commenting on friends and family transactions. Cash App is unique because of its recently added ability to buy and sell Bitcoins. Facebook P2P Payments in Messenger is also aimed at particular users or to be more precise, it can be used among those who have a Facebook account and since a lot of people have it, making transactions becomes very easy. Also, there is Zelle, which is popular among users who like keeping their money in their bank account as it allows transferring money from one bank account to another very fast.
How safe is it to transfer money using mobile apps?
As mentioned earlier, Consumer Reports tested five popular mobile payment apps that we listed above. The aim was to find out how secure these apps are, how well they protect the user's privacy, and to test the quality of the services they provide.
In order to judge data privacy and security aspects, the organization asked for the help of a few cybersecurity companies, such as Cyber Independent Testing Lab, Disconnect, and Ranking Digital Rights. Together the specialists created a set of criteria called The Digital Standard and used five of the following criteria to rate mobile payment apps: Payment Authentication, Data Security, Data Privacy, Customer Support, and Broad Access.
The mobile payment app with the highest score was Apple Pay. It received top marks in Payment Authentication and Data Privacy categories. It seems the service not only limits the information it gathers and shares about its users and their transactions but also does not store credit card or debit card numbers. The only category Apple Play did not do so good in was Broad Access, which is quite fair since the service is designed for specific devices only.
Zelle received the lowest overall score because at the time Consumer Reports tested it, the service did not have a warning system that would prevent users from transferring money to wrong or untrustworthy recipients. Therefore, back then, the app got a low mark in the Payment Authentication category. It also received lower scores in the rest of the categories too, expect the Customer Support criteria for which it got the top mark. Since now the company added the missing feature, it is most likely the app would receive a higher score if it was tested again.
As for the other three tested mobile payment apps (Venmo, Cash app, and Facebook P2P Payments in Messenger), Consumer Reports found them "to be very good performers." However, the researchers stressed in their report that all of them received not such good scores for data privacy. For example, it was said that Venmo, same as Zelle, did not provide enough information on how they protect user data.
How to use payment apps safely?
Using mobile payment apps might be easier than you think. Usually, all you have to do is install the chosen app, create a profile, and select your payment source (e.g., credit/debit card, PayPal, prepaid card, and so on.). Then, all that is left is to find your recipient (e.g., through his smartphone number), choose the sum you want to send and click the confirmation button to finish the transaction. However, it is not enough to know how to transfer money using mobile apps. If you want to avoid scammers you have to know how to make safe transactions and to learn how to do so, we encourage you to read the tips listed below carefully.
Pick a trustworthy service provider and make sure you take advantage of all the security features the chosen mobile payment app has to offer, such as setting up a password or a PIN code and Two-Factor authentication.
The number one rule when making P2P transactions is to send money only to the people you know. As we said earlier, such apps were designed to split bills among friends, family member, colleagues, and so on.
Also, it is just as important to check the recipient's details before sending the money to avoid transferring funds to the wrong person. Some services provide features that help you ensure the money will go to your intended recipient, and with other apps, you have to double check all details yourself before finishing transactions.
Be cautious when searching for help. A recent incident showed how dialing up the first customer support telephone number shown in the top search results could lead to scammers draining your bank account. Thus, if the app's help section does not have an answer to your problem and you want to call customer support, make sure you have the right phone number.
Lastly, like all other programs, mobile payment apps might have various vulnerabilities. Usually, developers patch weaknesses they detect with new updates, so no matter what app you are using, it is always safer to keep it up to date.
All in all, a mobile payment app can make things easier, but as with any other service that manages our savings and can access our sensitive information, it is vital to stay alert while using it. We hope that the things we discussed in this blog post will help you decide which service to use as well as how to use it safely.