How to Import a CSV File to Cyclonis Password Manager?
We all switch from one app to another when we feel our current one isn't doing the job or maybe it's just outdated and the new app has more features/is cheaper/easier to use. But sometimes we need to export data from our previous app's profile and import it into the new and it's not always that easy. Not Cyclonis Password Manager though, it has been designed to be as streamlined as possible for your comfort. That said, if you have a specific CSV file you from a previous password manager you wish to import in Cyclonis Password Manager, but you're not sure how to do that, I'm your man.
Use the File > Import/Export menu at the top left-hand corner of Cyclonis Password Manager, which contains the options to Import Passwords and Export Passwords.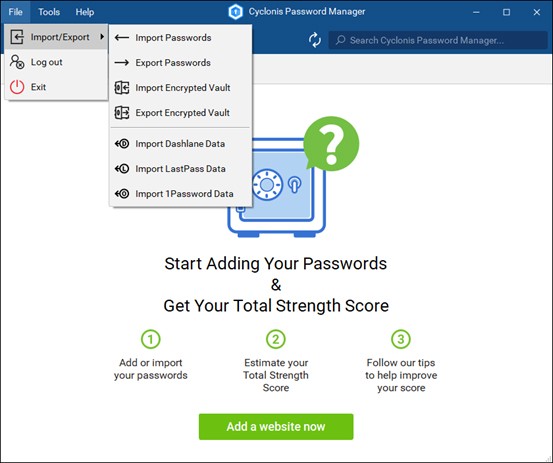 Navigate and select the particular file you want to import your information from.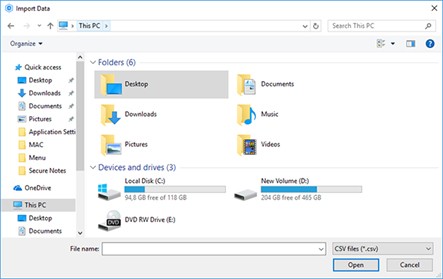 Click "Open".
Enter your master password, if prompted, and click "OK".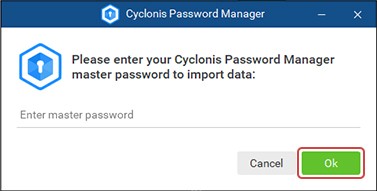 Press "OK" to close the Import finished window.