'Sign in With Apple' Now Available on More Platforms: How to Use the Feature Safely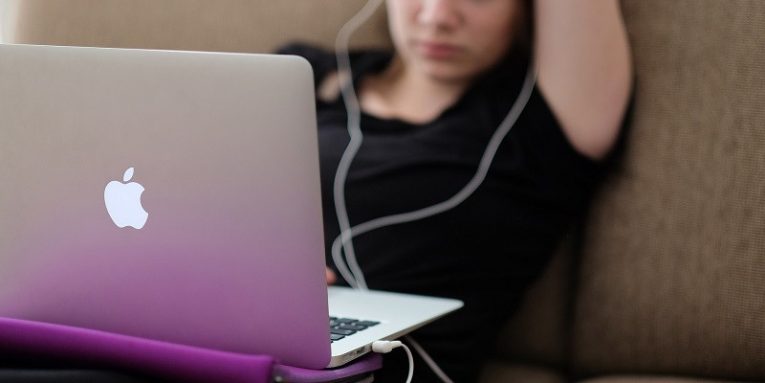 If you use Apple products and you are not completely satisfied with Sign in with Google or Sign in with Facebook, you might be happy to hear that you can now Sign in with Apple. You might not be able to use this feature on every website and application, but it is being introduced to more and more platforms, so its usage capabilities are expanding. Specialists praise it because it offers more privacy than Sign in with Facebook or Sign in with Google options. However, like similar features, it has its disadvantages too. In this article, we discuss the Apple's sign in option's pros and cons. Also, we talk about how users could log into their accounts faster without having to use such features. If you are interested, we invite you to read the rest of this blog post.
Sign in with Google and Sign in with Facebook allows users to sign into other accounts with the login credentials of their Google and Facebook accounts. Sign in with Apple works similarly as users can sign into applications and platforms that offer this option with their Apple ID credentials. If you have never used any of the mentioned sign in options, you might wonder what is so great about them. In short, most people use them for convenience. If you sign in with your Google, Facebook, or Apple ID, you do not have to create a new login name and password, which means you do not have to memorize additional login credentials that could be complex and difficult to remember. Thus, the advantage of using features like the new Apple's sign in option is that you are less likely to forget your login credentials and you can log into your accounts faster.
What are the pros and cons of using the Apple's sign in option?
Even though Sign in with Apple is similar to Sign in with Google or Sign in with Facebook, it is not the same as it has its own advantages and disadvantages.
Sign in with Apple pros
It is known that both Facebook and Google can track their users' activity. Such behavior can be an issue for users who value their privacy and do not want to be tracked. Thus, the most praised thing about the Sign in with Apple feature is that it does not collect anything else besides your name and email address. Moreover, if you want to, you can hide your email address too. If you choose to hide it, the feature will generate a random email address that will forward any letters you receive to your real email address.
Another advantage of using Sign in with Apple on social media platforms or elsewhere is that you can manage all your accounts through the Apple ID settings. To be more precise, accessing your Apple ID settings allows you to see all your accounts that use the Apple's sign in feature. You can easily disable any account if you no longer wish to sign into it with your Apple ID. Also, if you chose to hide your email address, you can disable email forwarding, for example, to stop receiving spam emails.
Sign in with Apple cons
Even though many applications and websites support the Apple's sign in feature, there are still many of them that cannot offer this option. For instance, you might be able to Sign in with Apple on social media platforms, but less popular websites or applications might not support this feature. Thus, on some websites you might still have to choose between Sign in with Google or Sign in with Facebook. You can find a list of services that support this feature here. Also, it seems you might not be able to switch between accounts or link them if you are using this feature on some websites and applications. Another disadvantage of using Apple's sign in is that it might not work as smoothly if you do not have an iPhone, iPad, or Mac computer.
How to use Sign in with Apple safely?
Since you are going to need to use your Apple ID credentials to use the Sign in with Apple feature, it is advisable to secure your Apple ID as much as possible. First, you should make sure that you are using a strong password that could not be easily cracked. Currently, it is advisable to create passwords from at least 12 characters, both lower-case and upper-case letters, as well as symbols and numbers. Also, you can add a second layer of protection that is also known as Two-Factor Authentication. If you do not know how to set up Two-Factor authentication for your Apple ID, you can find instructions and tips here.
Are there other safe and easy ways to sign into your accounts?
The answer is yes. You can use a password manager that not only lets you store your login credentials safely but also can log you into your accounts automatically. Cyclonis Password Manager can offer such features and more. To be more precise, the application allows storing login credentials as well as other sensitive information like your credit card details in an encrypted vault. The only way to enter this vault is to provide a correct master password, which is the only password you need to remember if you choose to use the feature that lets you sign in automatically. To sign in automatically with Cyclonis you need to store passwords on it and get its browser extension. Once you do this, you can log into your accounts by pressing the blue password manager's icon that ought to appear in username and password boxes of websites or apps that you want to sign into.
Why is it safer to use a password manager than Sign in with Apple? Your Apple account could be hacked even if it is protected with Two Factor Authentication as specialists say that it is possible to bypass it. If it happens, the attacker could use the stolen credentials to access multiple accounts. On the other hand, if you use a password manager, you can use unique and complex passwords for all your accounts. In which case, one cracked password would not do so much damage compared to a password that holds access to many accounts.
All things considered, the new sign in option might make it easier for users to access their accounts and protect their privacy; especially, if they are using Apple devices and know how to secure Apple ID. However, as explained in the article, using the same login name and password everywhere is not as safe as using unique login credentials for different accounts. Thus, before using it, you may want to think about what is more important to you: accessing your accounts quickly or keeping them safe? We are not saying that you should not use the feature at all, but perhaps you could use it for your less important accounts, for example, ones that cannot grant access to more sensitive accounts.