If You Use the 'Sign in with Apple' Feature, You Need to Make Sure Your Apple Account Is Secure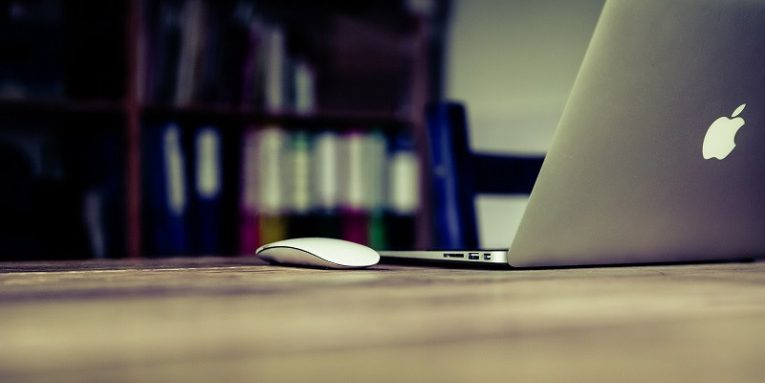 An average user has about 80 applications on his phone, according to the App Annie report. If such a person cares about his cybersecurity, he must come up with 80 unique usernames and passwords to keep his accounts safe. The question is, how can anyone memorize so many unique passcodes? The task could be very challenging, which is why some users choose to depend on the Sign in with Facebook or Sign in with Google features. These features allow signing into an account while using Facebook or Google credentials, so users who choose these methods have fewer passwords to memorize. The popularity of these methods encouraged Apple to release the Sign in with Apple feature, which seems to be better than the options presented by Facebook or Google. In this text, we discuss the new Apple sign-in method and ways to secure Apple ID to make signing in with Apple safer. Plus, we suggest another fast and reliable way to log into your accounts.
Why Sign in with Apple might be better than Sign in With Facebook or Google?
When signing in with Facebook, you are asked to share your username and your photo with the application you wish to access. Also, in some cases, the program could ask for more information available through your Facebook account, such as your friends' list or birth date. If you use the Sign in with Google feature instead, you might have to share your username, profile photo, and email address. However, the Apple sign-in feature ensures that you share as little information with the apps you want to log into as possible.
To log in with Apple ID, you have to provide your account's username and email address, which you might choose to hide. Meaning, if you do not want to share your email with some app, you can hide it and, in such a case, it will be seen only by the Apple sign-in feature. What's more, Apple claims its sign-in tool does not track users while they interact with the applications they log into. Thus, if you worry about being tracked and receiving targeted advertisements, the Apple sign-in feature might serve you better than the Sign in with Facebook or Sign in with Google feature.
How to secure your Apple Account?
Before you start using Apple sign-in to log into your accounts, we recommend securing your Apple ID. Thus, without further ado, we present the safety measures that might be required to use the Apple sign-in feature.
Turn on Two-Factor Authentification
Two-Factor Authentication might not be bulletproof, so to speak, but it adds another security layer to your account. Since accounts using Apple sign-in are automatically protected with Two-Factor Authentication, you might be unable to use the Sign in with Apple feature if you do not activate this safety measure. For detailed information on Two-factor Authentication for Apple ID and instructions, you should read here.
Enable Two-Factor Authentication from your iPhone
Navigate to Settings.
Tap on your name and select Password & Security.
Tap Turn On Two-Factor Authentication and select Continue.
Submit a phone number to which you wish to receive verification codes.
Tap Next and wait for a verification code.
Enter the received verification code to finish setting up Two-Factor Authentication.
Add a trusted device
This feature is available to devices starting with iOS 9, iPadOS 13,and OS X 10.11. If enabled, the trusted device feature allows you to verify your identity via a verification code from Apple. Such a code ought to be received via the chosen device when you try to log in with Apple ID on a different device or a browser. As a result, in a case, someone obtains your Apple account's login credentials they would still be unable to access it without providing the verification code sent to your trusted device.
Add a trusted phone number
Users are asked to provide one trusted number when they set up Two-Factor Authentication for their Apple account. However, they can add more trusted numbers afterward. For example, users could add their home number or numbers of their family members or trusted friends. Having a few trusted numbers might help you verify your identity faster as it allows you to choose the phone number that you can access at the time you need to receive a verification code. If a trusted phone number gets compromised, you can remove it from the list.
Are there other safe ways to log into your accounts?
Even though the Apple sign-in feature might be able to protect your privacy better, it does not mean that using it is safer than using unique passwords. According to specialists, Apple created this feature by tweaking OpenID protocol, and the modifications made to it bring particular security risks. For example, it could allow hackers to perform code injection attacks to drop malware on a user's device. Also, the new feature might be vulnerable to Cross Site Request Forgery attacks, which could result in cybercriminals hijacking users' accounts.
If you do not like taking chances and want to be sure your accounts are protected as much as possible, you should not depend on the Sign in with Apple, Sign in with Facebook, or Sign in with Google features. Instead, we recommend protecting your accounts with unique usernames and passwords. If you find it difficult to remember all of your login credentials, you could use a dedicated password manager instead. With such a tool, you would not have to share any other information when logging into your accounts except the correct username and password.
In fact, if you use an application with an automatic login function like Cyclonis Password Manager, you do not have to insert any login credentials yourself as the program can do it for you. If you worry about your passwords' safety, you should know that Cyclonis stores them in your personal encrypted vault that can be created on your chosen device or cloud storage. It can offer various other safety measures too, such as automatic logout or Two-Factor Authentication. To learn more about it, you should continue reading here.
All things considered, the new Apple sign-in feature seems promising, but there is still room for improvement. Thus, for now, a dedicated password manager might be the safest way to reach your accounts without a fuss. Of course, no option can guarantee your privacy's and your passwords' safety one hundred percent, but there is no doubt that some options are safer than others. Thus, all you have to do to stay safe is to pick a secure login option that works best for you.