Remove Mosn Ransomware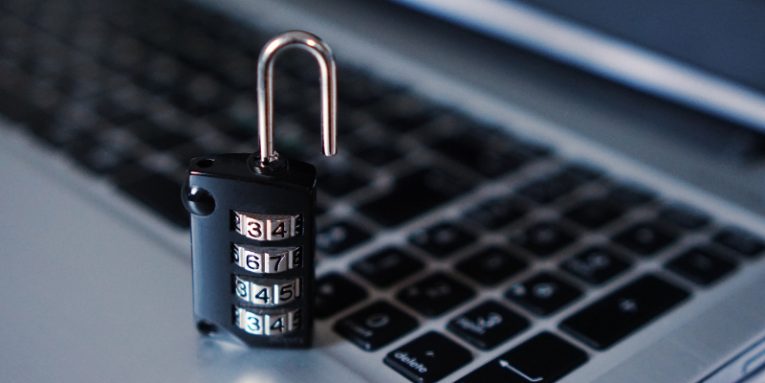 Falling victim to the Mosn Ransomware can be a terrible experience. This file-locker is impossible to decipher via free utilities. It may reach your PC through a fake download, pirated content, a torrent tracker, or even a malicious email attachment. The alter method is very popular when it comes to spreading malware. We advise you to be more careful when reviewing incoming emails. Always verify the identity of the sender and scan attachments with an antivirus tool. If you fall victim to the Mosn Ransomware attack, you will lose access to your important files.
This particular attack is recognizable by the extension, which the ransomware uses to mark the names of files. You will see the '.mosn' extension at the end of the names of your important files. Also, the ransom note 'INFORMATION_READ_ME.txt' is available on the desktop of infected systems.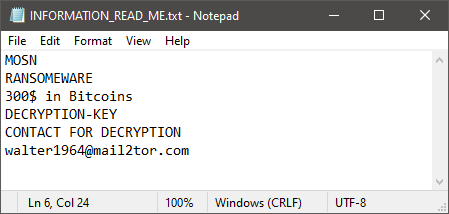 The file tells victims to purchase a decryption key by messaging walter1964@mail2tor.com. It also informs them that the cost of the key is $300 in Bitcoin. The criminals also provide a unique hardware ID, as well as the number of files that the ransomware has encrypted. We advise you not to consider contacting them or paying the ransom fee. There is a high chance that they will try to scam you instead of helping you.
Victims of the Mosn Ransomware should run an antivirus tool to eliminate the threat. However, this does not unlock the files – it only prevents the file-encryption Trojan from causing more damage. You will need to explore alternative data recovery option, but they may not always work. Currently, the only reliable way to undo the damage of the Mosn Ransomware is to restore the files from a backup. If you do not have a backup, then try out popular data recovery software and solutions.