KTC Ransomware Attacks Could Have Devastating Consequences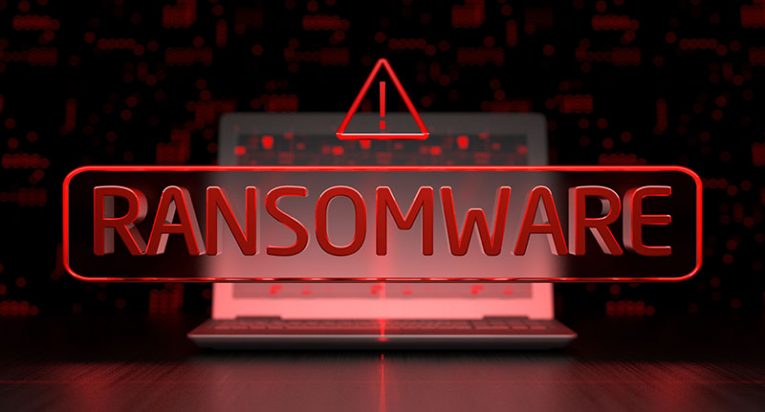 The KTC Ransomware is a file-0locker, which has the ability to lock you out of your important files – documents, images, archives, videos, media, and others. It does this in order to offer to unlock your files – but only in exchange for a hefty ransom payment. Unfortunately, these attacks have proven to be very profitable for their operators, and more and more cybercriminals are trying to use file-encryption Trojans like this one.
The KTC Ransomware appears to be a fairly unique piece of malware. Its creators have decided to code it from scratch instead of grabbing one of the popular ransomware families. Unfortunately, they seem to have experience when it comes to creating file-locking mechanisms. The KTC Ransomware uses a flawless method to encrypt files, ensuring that their victims will be unable to rely on free data decryption tools.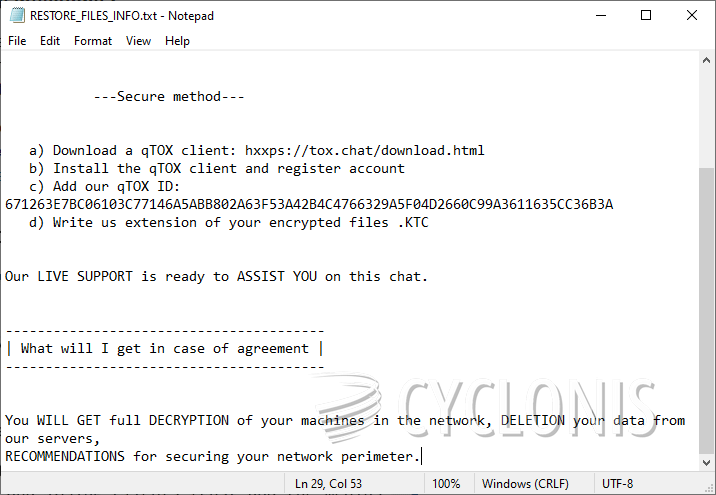 When the KTC Ransomware takes over a system, it will carry out the file-encryption task immediately. The next step is to mark the names of all locked files by applying the '.KTC' extension to their names. Finally, it drops the 'RESTORE_FILES_INFO.txt' ransom note. The criminals ask the victim to use qTOX to get in touch with them. While the message does not specify a ransom amount, we assure you that it will not be cheap to acquire their decryptor. It is not unheard of for ransomware operators to demand thousands of dollars. You should never accept to co-operate with ransomware creators, as it is highly unlikely that they will fulfill their promises. Instead, our advice to victims of the KTC Ransomware is to run a reputable anti-malware tool, and eliminate the malicious application. Then, try out alternative data recovery options – such as restoring the files from a backup.