Remove Imshifau Ransomware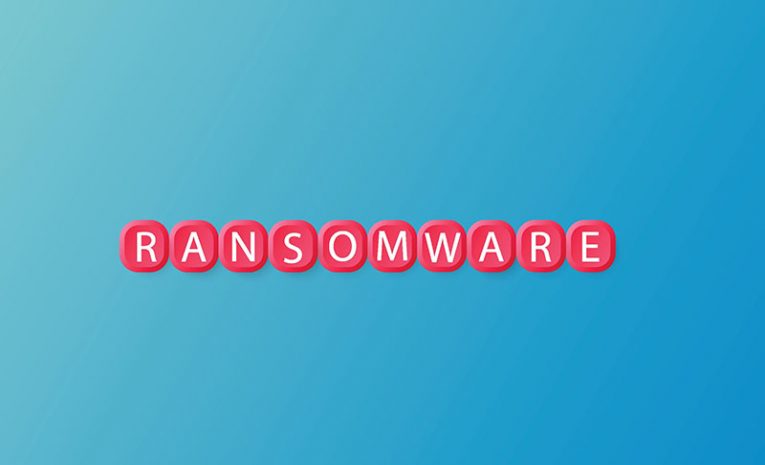 The Imshifau Ransomware is a file-encryption Trojan that can be very troublesome to deal with. If it gets a chance to cause damage to your system, it will immediately lock you out of your important files. It encrypts the contents of documents, archives, videos, media, and other data, preventing you from accessing it. It then appends the '.imshifau' to the name of the file while also encoding the original filename. The last thing that the file-encryption Trojan does on infected systems is to drop the ransom message 'INFO OF DECRYPT.txt.' Similar types of malware are the Haron Ransomware and the Queclink Ransomware.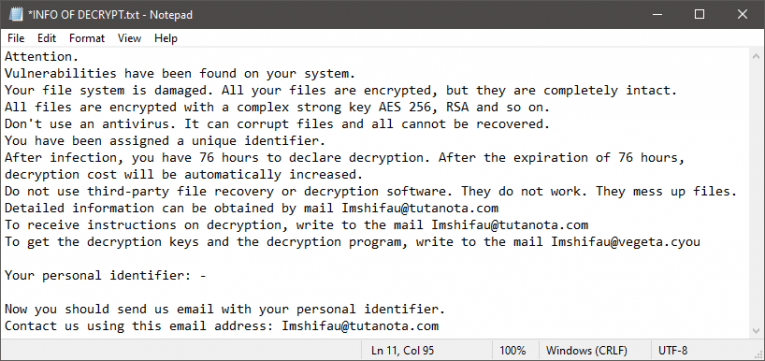 Of course, the authors of the dangerous file-encryption Trojan are after the money of their victims. Allegedly, they are selling a working decryption service in exchange for some Bitcoin. While this solution might sound quick despite its price, we assure you that it is a bad idea to try and hire ransomware creators to help you. It will not be a surprise if they try to scam you or even extort you for even more money. Trusting anonymous hackers is never a good idea, especially if they have any of your data hostage.
Imshifau Ransomware Creators Offer Test Decryption
The criminals offer to unlock a few small files for free – a common strategy that ransomware operators adopt to prove their credibility. They ask the victim to send the files at imshufau@tutanota.com or imshufai@vegeta.cyou. The same emails can also be used to get payment details or to ask questions. However, we would not advise you to contact the Imshifau Ransomware creators for anything else apart from the free decryption offer. If you fall victim to the Imshifau Ransomware, you need to start by removing the threat with the help of an anti-malware scanner. After this, try out popular data recovery tools and techniques.
Dealing with the consequences of a ransomware attack is always a terrible chore. You should strive to prevent such attacks by using a regularly updated antivirus application to protect you from harmful files.