Remove Fastbestcaptcha.top Notifications and Pop-Ups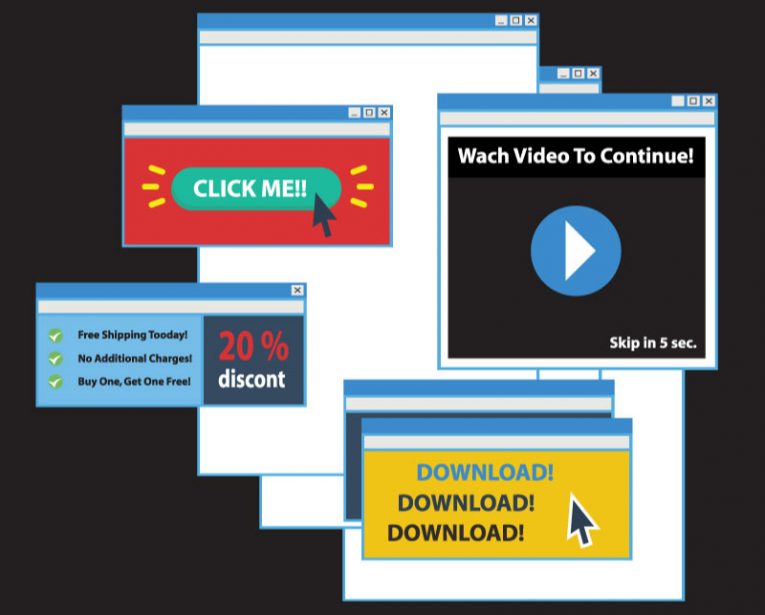 Fastbestcaptcha.top is a scam Web page whose pop-ups and alerts will provide you with misleading information on purpose. Despite what the name of the name suggests, we assure you that it does not host any sort of CAPTCHA check. The messages the page shows may also tell you that you need to complete a CAPTCHA verification, but this is not true either. The true goal of Fastbestcaptcha.top is to convince you to click 'Allow' on one of the pop-ups this shows. While the website tries to convince you that this will help you pass the CAPTCHA check, the purpose of the 'Allow' button is different. If you click it, you will subscribe to the Fastbestcaptcha.top notifications.
Are the Fastbestcaptcha.top Notifications Dangerous?
Once you subscribe, you will start seeing tons of unwanted notifications originating from this site. Their contents will show up regardless if your browser is on or off, and they will often display non-trustworthy advertisements. It is not uncommon for the Fastbestcaptcha.top notifications to show scams, fake antivirus reports, bogus services/products, and other low-quality content.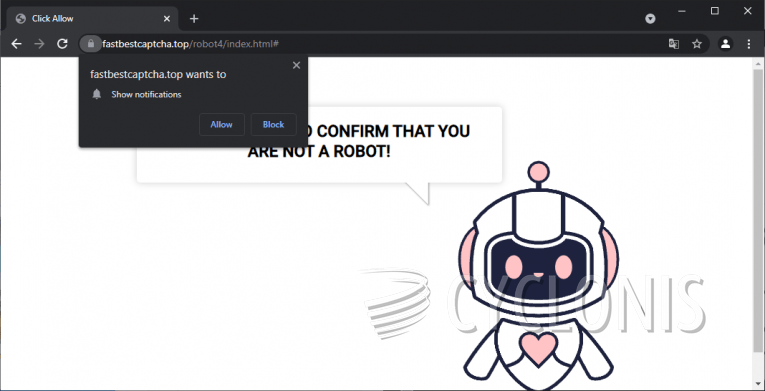 Of course, you should strive to remove the Fastbestcaptcha.top notifications as soon as possible. Since the cause of the issue is a change in your browser configuration, this is the exact place where you will find the fix as well. You need to ensure that the permissions of Fastbestcaptcha.top to use notifications are blocked. The way to achieve this is different for each Web browser – find a detailed guide on how to stop annoying notifications in Web browsers. Once you successfully block the Fastbestcaptcha.top spam, make sure to be more careful while interacting with shady sites in the future. Do not trust everything they say blindly, and always do your research before clicking any buttons.