Remove Efdc Ransomware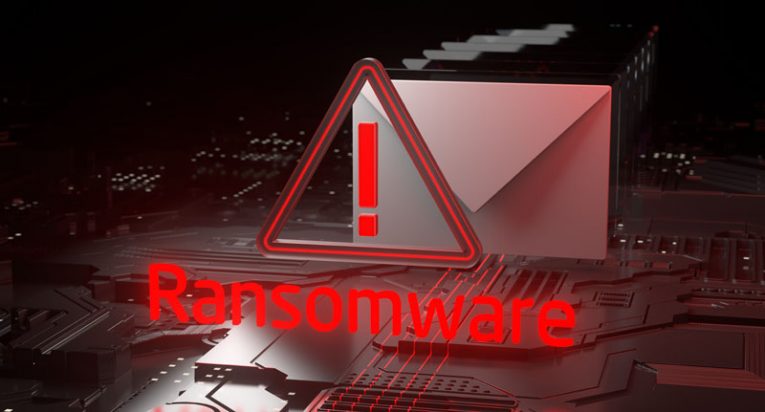 The Efdc Ransomware is a dangerous Trojan capable of encrypting the files of its victims. Its creators are spreading it online with the use of various tricks and methods. It is possible to encounter the Efdc Ransomware and similar threats while interacting with pirated media and software. The malicious file may also be brought to your attention through phishing emails that claim to contain an important attachment. The best way to protect yourself against the Efdc Ransomware is to install an up-to-date Windows security tool, which will scan all incoming files. This ensures that harmful files will not get to your hard drive and that they will be wiped out before they cause any damage.
Efdc Ransomware Marks Files with the '.efdc' Extension
The Efdc Ransomware belongs to the STOP/Djvu Ransomware family. Another variant of this family is the Fdzc Ransomware. Once it encrypts a file, it will apply the '.efdc' suffix to its name. After this, it drops the ransom note '_readme.txt.' The latter file contains a brief explanation of the attack. The crooks ask for a $490 ransom payment, and they tell the victim to contact them via helpteam@mail.ch or helpmanager@airmail.cc. We assure you that seeking the attackers for assistance is a terrible idea. Even if you meet their demands, they might scam you in the end.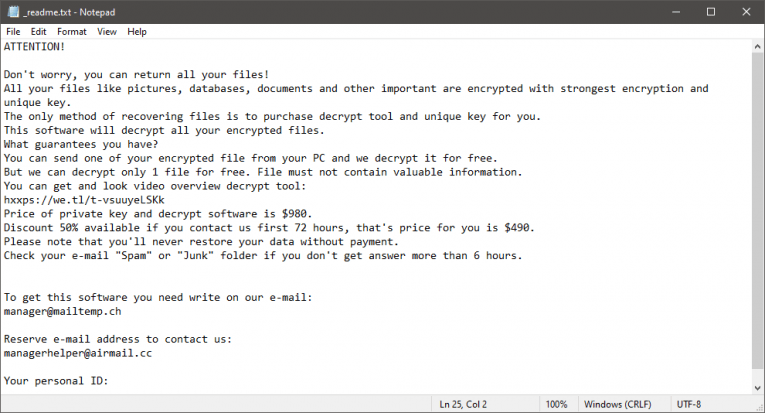 It is important to add that Efdc Ransomware's creators offer to unlock one non-important file for free. This is a common trick that ransomware creators use to prove that their decryptor works. We suggest that you accept this offer since it may allow you to recover one of your files.
Since there is no free decryptor, and asking the attackers for help is not an option, you should look for alternative solutions. The best thing to do is to run an antivirus tool, ensuring the removal of the ransomware. After this, you should try out popular data recovery software.