Remove Crypto_Support Ransomware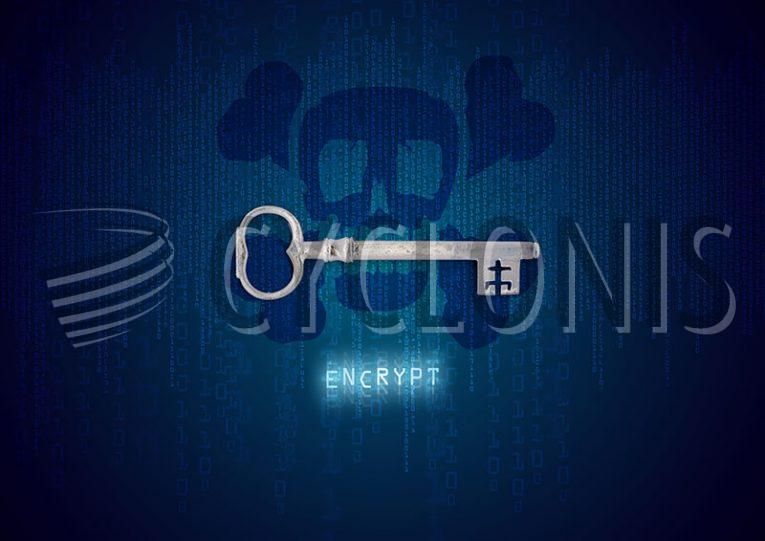 The Crypto_Support Ransomware is a malicious application for Windows. When it infects a device, it carries out a swift file-encryption attack, which would lock users out of their files. The malware is able to cause a lot of damage by locking the contents of important types of files - archives, databases, images, videos, media, and more. All files that the Crypto_Support Ransomware takes as hostages will also have their names marked with the suffix '.CRYPT.'
The Crypto_Support Ransomware attack is, unfortunately, impossible to undo via free tools. The only reliable way to restore the locked files is through a backup. However, many ransomware victims might not have access to an up-to-date backup. The Crypto_Support Ransomware creators promise to provide victims with a decryption tool, but only if they complete a ransom payment. The full instructions of the criminals are available in the 'README.txt' note that the ransomware delivers upon completing the attack.
Crypto_Support Ransomware Operators Ask For 0.003 Bitcoin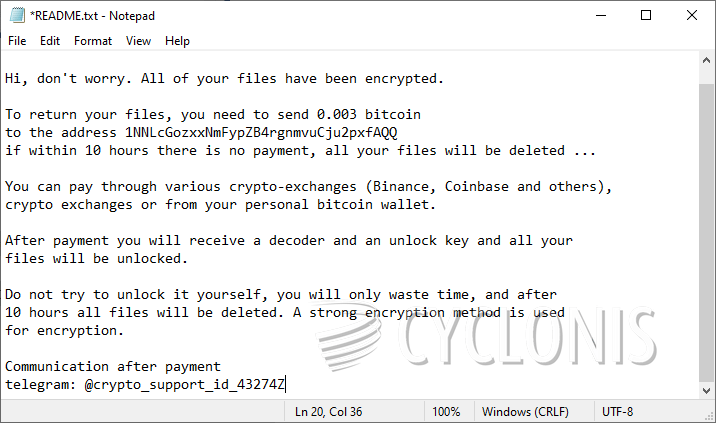 The price of the Crypto_Support Ransomware decryptor is set to 0.003 Bitcoin, and the criminals provide a Telegram ID for contact - @crypto_support_id_43274. We advise you not to consider paying the ransom fee, or co-operating with the criminals behind the attack. The most likely outcome is that they will take your money without providing you with anything in return. Victims of the Crypto_Support Ransomware should ignore the unacceptable offer of the hackers. Instead, they should start the recovery task by using an antivirus tool to eliminate the malware. Then, try out alternative data recovery tools and options.