Remove Boooom Ransomware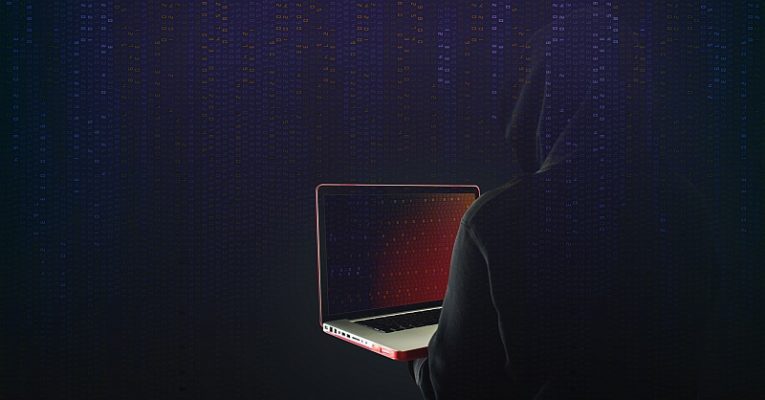 The Boooom Ransomware is a dangerous piece of computer malware. When it infects a computer, it will encrypt a large portion of the files on its hard disk. The ransomware does not go after any file format – it focuses on more popular file types that may contain important data. After the Boooom Ransomware encrypts a file, it will also rename it by adding a unique extension. This particular threat uses the '.[monster666@tuta.io].boooom' extension.
Where Does the Boooom Ransomware Lurk?
The creators of threats like this one usually rely on various tricks to propagate their malware. The Boooom Ransomware, for example, may arrive through spearphishing emails, fake downloads, misleading ads, and other deceptive content. AS you can see, many types of files may hide the Boooom Ransomware. This is why the best form of protection is using an up-to-date antivirus software suite at all times. This way, all incoming files will undergo a thorough scan, and their execution will be stopped if they possess any harmful traits.
What do Boooom Ransomware's Authors Want?
The demands of the Boooom Ransomware's creators are not surprising. Just like other ransomware operators, they also claim to have a working decryptor, which they are willing to sell. The exact price is nowhere to be found, but their ransom note, decrypt_info.txt, urges users to message them on Telegram. The criminals use the handle @Online7_365. Last but not least, they offer to unlock 1-2 files for free, but they prohibit the decryption of archives.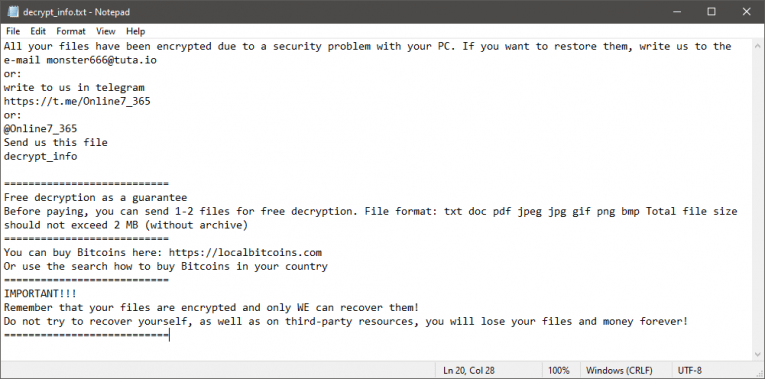 You should never agree to co-operate with the authors of ransomware. Even if you meet their initial demands, they may not fulfill their part of the deal. In other cases, they may try to ask for even more money after the first payment. If you are a victim of the Boooom Ransomware, you should immediately run an antivirus scanner to terminate the threat. Once you do this, you can proceed to run popular data recovery software.