New Study Finds That Passwords Can Impact Your Mental Health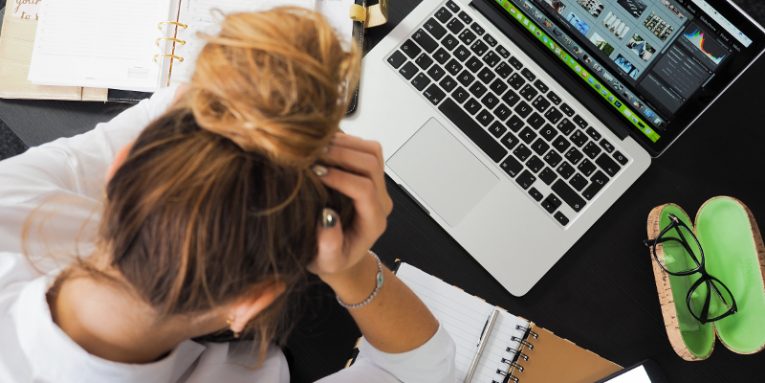 According to Todd McKinnon, the CEO of identity management solutions provider Okta, 'passwords have failed us as an authentication factor'. His company recently published its 'Passwordless Future' report, which tries to prove Mr. McKinnon right. What is particularly interesting about it is, however, that it touches upon the impact of passwords on people's mental well-being – a question that is rarely addressed during discussions about secure authentication.
The survey was conducted by Opinium, and it involved just over 4 thousand users in the UK, France, and The Netherlands. The interviewed said that on average, they use no fewer than ten passwords in their everyday lives. They also admitted that they are forced to click the "Forgot password" link about three times a month, and they all agree that this has a direct impact on their productivity.
People have to deal with too many passwords
To counteract this, most users engage in practices that put their online security in serious peril. About 6% admit that they use "well-known passwords", though the data we have from other research papers suggest that the people participating in Okta's survey weren't entirely honest. The rest of the figures also seem to be contradicting what we've been told previously. The report says, for example, that about one in three workers use the same password for multiple accounts, which is not really what participants in other surveys have told us. About a quarter of the interviewed by Okta said that they write their passwords down on a piece of paper, and 17% save them on their electronic devices. According to Okta, a total of 78% of the respondents break basic security rules when trying to manage their passwords.
It's difficult to say why the numbers of people who use and reuse weak passwords vary so wildly between surveys, but we reckon that one aspect of Okta's research should be pretty accurate – the part about passwords' effect on users' mental health.
Users really don't like passwords
A whopping 63% of the respondents said that the mere notion of passwords evokes negative emotions. The French are the ones that dislike passwords the most, with 73% admitting that they associate the traditional authentication mechanism with unpleasant feelings. Almost half of all the participants stated that they feel annoyed or hassled by the burden of having to remember all these passwords, and about one in five of the respondents admit that passwords make them feel stressed or worried.
Dr. Maria Bada, a Research Associate at Cambridge University, said that the traditional username-and-password authentication mechanism can cause "extreme stress", which can, in turn, lead to "breakdown or burnout". In other words, passwords can have a very serious effect on your overall mental health.
Unfortunately, there is no easy way around the problem. Biometric authentication is the obvious alternative to the common password, but there are one or two problems with it. For one, the whole concept of logging into online accounts or unlocking electronic devices with a part of your body doesn't come without its faults, and even if you disregard this, Okta's report shows that people aren't completely aware of how the technology works and are therefore unwilling to trust it, especially in the corporate environment. That's why, although fingerprint reading and facial recognition is now a part of millions of consumer devices, there is still a more traditional authentication method (via a password or a PIN) that acts as a backup.
In other words, we're still stuck with the painfully well-known passwords, and we need to figure out a way of using them to protect our data without letting them put too much stress on our everyday lives. Currently, the only way to do this is to organize and store all your login data with the help of a password management solution like Cyclonis Password Manager. To learn more about it, click here.