If Your iPhone Was Stolen, Do Not Fall for Fake Messages Claiming That the Device Was Found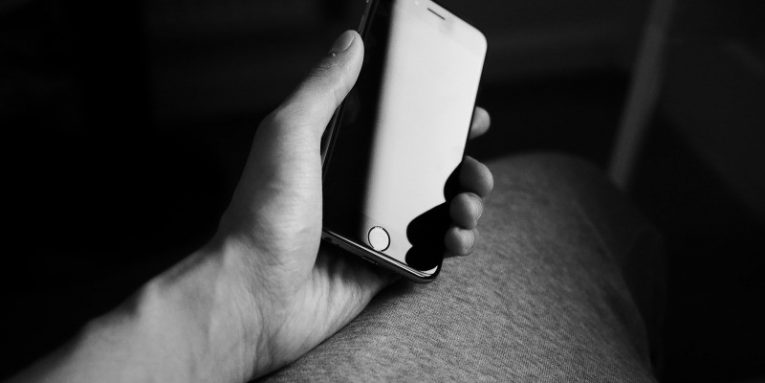 Are you attached to your iPhone? If you are, losing it or getting it stolen might feel like the end of the world. We store our lives on our smartphones, and so it is only natural if we wish to keep them safe. Unfortunately, sometimes the security of our devices is literally out of our hands if someone with malicious intentions is around us. Whether someone snatches your phone from your back pocket or finds it lying on the ground and does not bother to look for the owner, your chances of getting it back might be slim. Hopefully, you have anti-theft protection turned on, and you can, at least, protect your data, but thieves have found ways to bypass anti-theft protection, and now they are trying to scam the owners of stolen devices. So, have you received the Your missing iPhone has been found message? If you have, do not jump into action just yet.
Thieves bypass security features to steal iPhones
At one point, an iPhone was one of the most desirable devices on the streets. Then Apple started implementing security features to make their products less desirable to thieves. When the company introduced the Find My Phone feature to iPhone users, the theft rates decreased significantly. In fact, not long after the feature was introduced, the rates dropped by 40% in San Francisco and 50% in London, according to a study by Reuters. Unfortunately, thieves have been finding ways to bypass the security features offered by Apple. After all, it is enough to turn the phone off to ensure that the owner cannot find it using Find My Phone. Furthermore, thieves have found ways to exploit existing software vulnerabilities to erase all data and make the device untraceable. Needless to say, for the most part, iPhones are stolen with the goal of reselling. The new iPhone XRcosts $599, which is a relatively low price for an iPhone; however, that is still more than most people are willing to pay. This is exactly why Apple offers trade-ins with a significant discount when you bring in an old iPhone. Unfortunately, this is also why stolen iPhones are still a hot commodity.
Your stolen iPhone will be sold, but first, you might get scammed
Most thieves do not care to scam victims, but if they are unable to gain access to your device, you could start receiving fake messages claiming that your device was found. This phishing scam exploits the Find My Phone feature, and the attacker anticipates that you do not really know how it works. The attacker sends a fake Your missing iPhone has been found message claiming that the police had found the device and that it will be sent via post. This is red flags galore. First of all, you would not receive a message, and you would have to use iCloud to find the lost device yourself. Second, if the police had found your iPhone, they would not contact you via an obscure message. Third, your lost device would not be sent back to you via post. Unfortunately, those who are not exactly familiar with the feature could be tricked into thinking that they are dealing with a legitimate message from Apple Support. This is exactly what the schemers want.
If you are tricked into falling for the phishing scam, you might end up clicking a link sent along with the fake message. If you did that, you would have to enter your Apple ID and your password to identify yourself. This step might seem natural, but if you disclose your login credentials, the attackers behind this Apple Support phishing scam can end up hijacking your entire account. Using full access to your account, schemers could remove the stolen phone from the list of tracked devices, and they could also wipe all data from your phone to prepare it for reselling. At the end of the day, you do not want personal data to be accessed by anyone, and so if your data is wiped – that is not so terrible. That being said, if the phishing scam works, and if you are tricked into letting the attackers in, you can kiss your device goodbye. You will never see it again. The attackers could also change your password to lock you out of your Apple account completely, and they could use your account to spread malware and expose others to devious phishing scams too.
How to protect your iPhone from schemers?
Although this Apple Support phishing scam was targeted at those, whose iPhones had been stolen, the same Your missing iPhone has been found message could easily be sent to anyone, and, unfortunately, some users are likely to be scammed even if they receive the fake message on their actual iPhones. After all, clicking a simple link does not seem like a terrible thing. Unfortunately, that is how phishing scams work. They are meant to trick users into taking steps that do not seem dangerous, and they usually do not understand what is going on until it is too late. Once the link is clicked, the Find My Phone login screen appears, and it looks legitimate. Unfortunately, once you disclose login credentials, the attackers are in full control to do whatever they please.
Needless to say, you are responsible for the safety of your device, and so you need to figure out how to protect yourself against schemers and phishing scams in the future. First and foremost, do not let anyone trick you into opening random links and disclosing sensitive information. Second, make sure that your iPhone's passcode is strong. If you want to learn about creating strong passcodes, continue reading here. Third, if you cannot find your phone, wipe data remotely to ensure that the thieves cannot break into your phone and obtain photos and sensitive information, or take over personal accounts. Finally, if your phone was stolen, make sure that you change all passwords to all of your virtual accounts, and make sure that your iCloud account is also protected.