How to Remove Your Passcode on a Disabled iPhone or iOS Device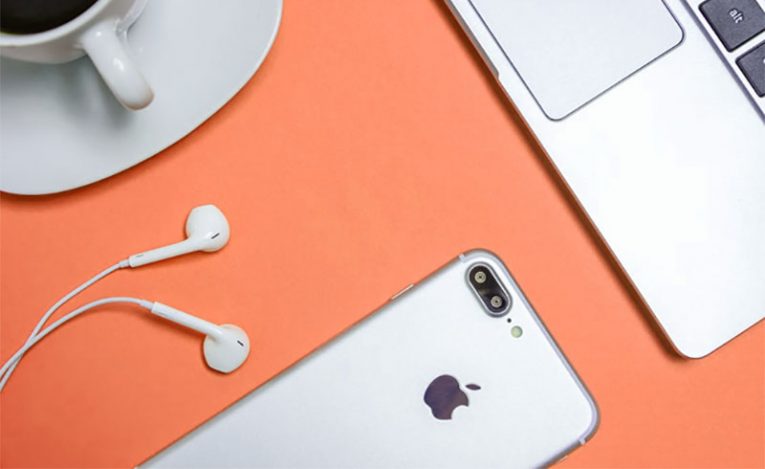 It is estimated that over 80% of all teenagers in the US favor an iPhone over any other kind of smart device, according to Piper Jaffray's Spring 2018 "Teens Survey". This is not that shocking considering that Apple has sold over 1 billion iPhones between 2007 and 2017, and the numbers and the popularity of all iOS devices have been steadily rising over the years. There is no reason to discuss which phone is the best or what the top reasons for choosing an iPhone are because we do not need to waste time on this everlasting debate, but the fact is that Apple users love their gadgets, at least, until something goes wrong. One of the worst things that can happen to an iPhone owner is forgetting the passcode to their iOS device. Whether it is your smartphone, your iPad, or your iPod, being denied access to it can be extremely stressful and unnerving. The good news is that it is easy to prevent this from happening.
In an ideal world, we always remember the passcodes and passwords we use, but we do not live in an ideal world. With more and more accounts, devices, and profiles composing our virtual identities, it is easy to get lost or become careless when it comes to creating safe and memorable passcodes. If you forget your Apple ID iOS passcode, you are locked out. If you try and fail to enter it 6 times, you receive a message indicating that your device is disabled. If the data on your device was backed up, you have a chance to recover it. If a backup does not exist, forgetting your Apple passcode can have detrimental consequences. Users who are in this predicament have the option to restore devices, but to do that, they need to remove the passcode that was forgotten, and that can be done either using iTunes or the recovery mode.
Removing forgotten Apple iOS ID passcode using iTunes
If you own an iPhone, iPad, and/or iPod, it is always recommended that you sync the data on your smart device with an iTunes account. If you use the service, you can successfully sync your photo albums, videos, playlists, music, movies, podcasts, calendar data, contacts, and other personal information you must be interested in keeping safe. If your device is successfully synced, and you are able to connect using iTunes password, you can "erase" the device whose passcode you have forgotten. After this, you can restore data from iTunes backup.
Connect the affected device to the computer with iTunes installed on it.
Access iTunes using your iTunes password. If you are asked to enter Apple ID passcode, and you cannot use another computer you've synced with, refer to the recovery mode option below.
When iTunes syncs the device and makes a backup, click Restore.
When restoring the device, click Restore from iTunes backup in the Set Up screen.
Choose the device in iTunes and select the most relevant backup file.
Removing forgotten Apple iOS ID passcode using recovery mode
If you did not have your device synced with an iTunes account, you can try using recovery mode.
Connect the affected device to the computer with iTunes installed on it.
Force-restart your device.
iPhone 8 and up: Press and release the Volume Up button, then press and release the Volume Down button. Lastly, press and hold the Side button for the recovery mode screen to load.
iPhone 7: Press and hold Side and Volume Down buttons at the same time for the recovery mode screen to load.
iPhone 6 and down: Press and hold Home and Side/Top buttons for the recovery mode screen to load.
Select Restore and follow the on-screen steps to set up your device.
How to ensure that you do not forget your Apple iOS ID passcode again
If your iOS device was disabled, that must have happened because you forgot your Apple/iTunes password. The bad news is that recovering it is not possible, and if you have forgotten your iTunes password and iPhone passcode, the only thing you can do is remove the device, which you can do via iTunes or using recovery mode. That might be an ideal solution to those who have their iOS devices synced, but not to those whose devices are not synced. Without a doubt, prevention is key in this situation. So, what's the magic trick here? The trick is that you CANNOT FORGET your Apple ID iOS passcode, and you need to take security measures to ensure that this passcode is remembered in a safe way. You certainly do not want to keep it written on a piece of paper. You also do not want to take the risk of creating a password that is easy to guess. I'm calling out all those who are still using "password" or "123456" as their passwords. If you want more information and tips on how to keep your Apple ID passcode protected in the future, click here.