How to Use Google Prompt to Log into Your Google Account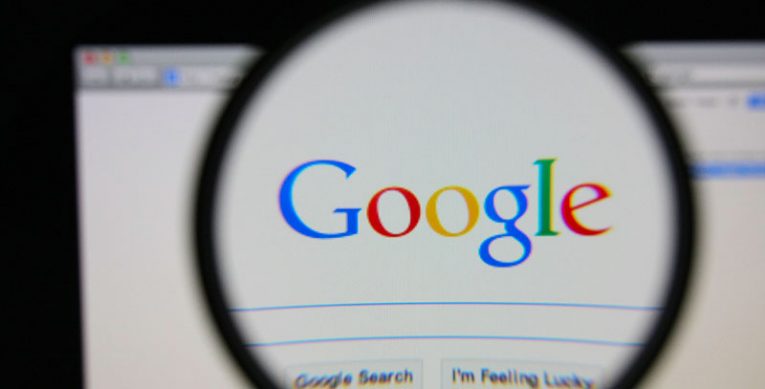 Have you ever dreamed about being able to log in to your Google Account without a password? If your answer is yes, we have some good news – Google made it possible for their users to log in to Google Account via Android devices as well as iPhones and iPads. This may not only make your account more secure but could also spare you from the pain of having to recover your password when you forget it. Of course, you should still make sure you remember your password just in case as you may not always have your phone around. For more information about this useful feature, we invite you to read the rest of our article. Also, if you decide to try it, you can use our provided instructions that will show you how to set up the phone to start using Google Prompt.
Is it safe to sign in with Google Prompt?
While some of you might be happy that Google Prompt allows using phone for sign in, you may also worry if it is safe to do this. Even the strongest password can be obtained during a data breach or with the help of malicious tools like keyloggers, but when using Google Prompt one would need the user's phone to log in. In other words, as long as the device is with you, the account should be safe and so in a way using your phone to log in might be even more reliable than using a password. Do not forget that even if you lose your phone, there are safety precautions you can take to prevent its misuse. What we are talking about is using a screen lock. Fortunately, nowadays there are plenty of options for unlocking the screen, such as fingerprint scan or user's created pattern, so there is no need to use difficult passcodes you might forget later on. Naturally, if no one else besides you can unlock your mobile phone's screen, your email account, social media profiles, and various sensitive data on it should be safe.
How to sign in with Google Prompt via an Android device?
Google Prompt allows using phone for sign in, but if you are using an Android phone, you should first make sure your Google Play services are up to date. Only then you should start setting up the phone you want to use for logging into your Google account, and here are instructions explaining the process:
Go to your device's Settings application.
Select Google and open Google Account options.
Navigate to Security and search for Signing in to Google.
Choose 2-Step Verification and sign in if asked.
Search for a feature called Tired of typing passwords? and pick Add Google Prompt.
Next, you should see the following tips on the device's screen:
When you choose a phone for signing in, choose the phone that you use regularly and always carry with you. Avoid using shared devices or old devices that you leave at home or at work.
If you don't have a screen lock, tap Add a screen lock. Follow the steps on the screen.
Afterward, the next time you try to sign in to Google account, you should get a Prompt asking Trying to sign in? to the chosen device.
To sign in submit your email address or your phone number.
Then press Next, and you should see a message asking to check your phone.
Access your device and click Yes on the Trying to sign in? Prompt.
How to sign in with Google Prompt via an iPhone or iPad?
According to Google, the user should use iPhone 5 and newer versions with Touch ID. Besides, the device should have either Google or Gmail application installed on it. If you have such a device you can set it up to use Google Prompt for logging in with the following steps:
Access Google Account settings through your chosen iPhone or iPad.
Go to the Sign in & security section.
Click on 2-Step Verification and sign in if needed.
Search for an option called Tired of typing passwords?
Choose Add Google Prompt, and you should see Google's instructions on what device you should use and how you should enable Touch ID.
After this, each time you will try to log in to your account you will receive a Prompt saying Trying to sign in?
Click Yes to confirm and you will be logged in.
What to do if you have no access to your phone?
There might be various occasions when you are not able to use your phone, for example, when you leave it at home and go to work or if the device runs out of battery. The good news is Google's team thought about these possible situations and included an option allowing to log in with the user's password instead of Google Prompt. All you have to do is click on Try another way to sign in when logging in and pick Enter your password. Doing this should allow you to access your account with your password, which is why we advised not to forget it at the beginning of this blog post. If you fear you might be unable to remember it after not using it for a long time, you could save it with a dedicated password manager.
Managing your passcodes with a tool may sound complicated, but in reality, it is easier than you can image. For example, Cyclonis Password Manager comes with a browser extension that allows saving login credentials with a single mouse click. Plus, later on, it can even log you in automatically if you have the Autologin option enabled. If you ever want to take a look at your passwords you just need to provide your master password. It is a passcode the user has to come up with himself and memorize it. This part might sound tricky, but is it not easier to learn one password instead of having to remember all of your passcodes? Also, Cyclonis is free to use, so the only thing you need to invest to secure your passwords is a bit of time to install and set up the password manager.
To conclude, Google Prompt is perfect for those who want to secure their accounts and log in to them without having to type any passwords. If you want to learn more about this feature you should check the Google Account Help page.