How to See My Password Once I'm Logged into Facebook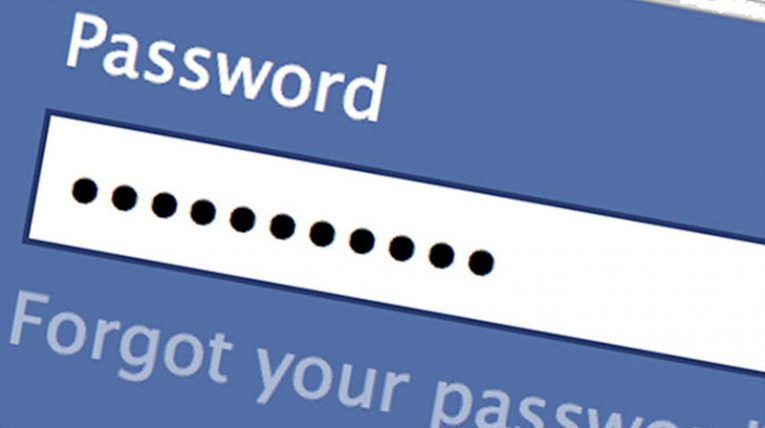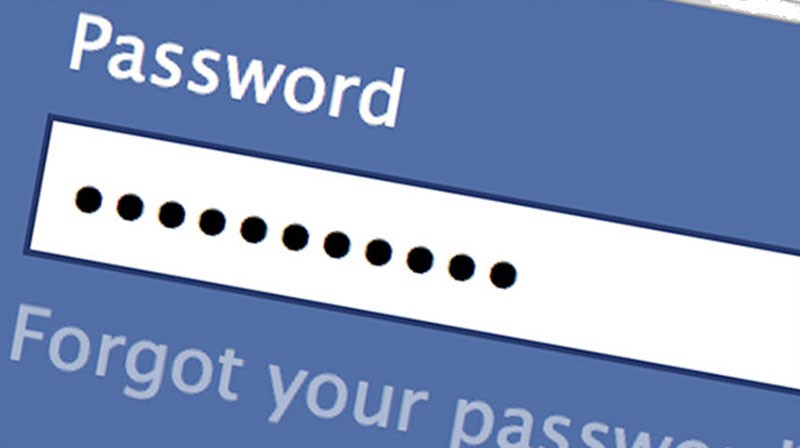 The truth is Facebook does not allow users view their passwords even if they are logged in. Naturally, the decision was made for safety reasons. Imagine you log in to your account on a public computer, for example, in a library, school, or hotel you are staying during your trip, and you forget to log off. Letting the user see his password would also allow it for anyone else who gains access to the user's device or in case of our mentioned situation happens to sit next to the public computer the accounts creator was using just a couple of minutes ago. Naturally, it is possible the one who notices you did not log off will do it for you, but what if this person appears to be interested in stealing your account? If there was an option to view password after logging in this person could learn your password and then change it through settings. Nonetheless, while you cannot see your Facebook password after logging in, there is another option as you know there are password managers.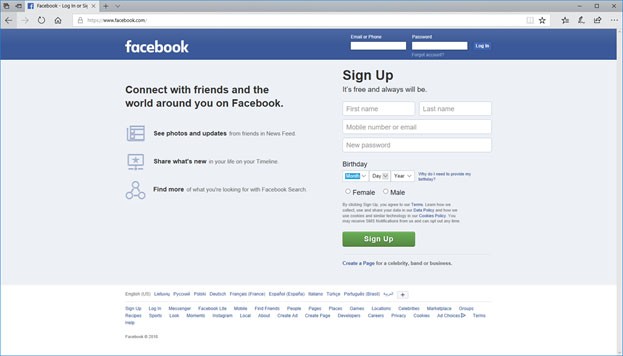 How to see my Facebook password
Luckily, password managers are integrated into Google Chrome, Mozilla Firefox, Internet Explorer, Opera, and many other browsers, so if the user forgets his password, he can easily remember it by taking a look at the passwords stored by his browser. It means if you ever allowed your browser to save your Facebook password after logging in, it should be easy to look it up. This might be even handier than you could imagine because in situations when you forget your password, you can still log in to your accounts even if you do not know the password yourself. In other words, there would be no need to reset the password as once you look it up on your browser, you could change it through the account's settings. All you have to know is how to access the password managers via different browsers:
Google Chrome
Open your Google Chrome browser and press the Alt+F keys at the same time.
Scroll down till you see an option called Advanced; it will allow you to access more settings.
After choosing Advanced, go to Passwords and forms.
To view passwords stored on Google, you should pick Manage Passwords.
Provided your Facebook Password was saved it should be on the Saved Passwords list.
To see the password the user should press the eye icon located next to it.
If your computer is protected with a password, you will have to enter it after clicking the eye icon.
Mozilla Firefox
Open your browser and tap the Menu icon located on the browser's top-right corner.
Next, you should go to Options and pick Privacy and Security from a menu available on the left side.
Then click on Saved Logins and tap the Show Passwords button.
Select Yes to confirm and if your Facebook password is among the ones saved by Mozilla Firefox password manager you should see it somewhere on the list.
Keep it in mind, if you ever marked Use a master password option you will have to enter it so the browser could display stored passwords.
Internet Explorer
Launch Internet Explorer and press Alt+X to open the Tools menu.
Choose Internet options and select the Content tab.
Look for AutoComplete option and press Settings.
Pick Manage Passwords, and the browser should open a window called Credential Manager.
Soon enough users should see a list of Web Passwords.
Look for your Facebook account and click the little arrow located next to it.
Where it says Password you should see a button called Show.
Select the Show button and enter your computer's password to view the hidden content.
Opera
Open your Opera browser and navigate to the main menu.
Select Settings and click on the Privacy & security option available on the left sidebar.
Look for Passwords and tap Manage saved passwords.
After completing the steps above, you should see a list of saved passwords and login names.
Look for your Facebook account and press the Show button located next to it.
Enter your computer's password, and the browser should display the hidden password.
Safari
Launch your browser and open the Safari menu.
Choose Preferences and go to the Passwords tab.
The browser should open a window with saved login names and a list of saved passwords.
To see the hidden Facebook password find it on the list and double-click it.
You should notice a pop-up window asking to enter your device's password.
Submit the requested data and select OK.
Using browser password managers can be both a blessing and a curse
No doubt, the best part about the passwords saved through the browser password managers is you do not need to install any additional software, and the needed passwords can be quickly accessed in case of an emergency. For example, if you are in a panic asking yourself how to see my Facebook password. On the other hand, computer security experts agree saving such sensitive data via browsers might be not as safe as storing them while using dedicated password managers like Cyclonis, which was created for a single purpose of keeping your information safe. With it on your side, you will never need to
Compared to it, your chosen browser might be more vulnerable to malware and hacker attacks. Of course, none of the tools can guarantee complete one hundred percent protection, but a dedicated password manager is more concentrated on your sensitive information's security. Plus, Cyclonis can help you generate strong random passwords, check the strength of your already created passwords, synchronize changes over all devices if you pick cloud storage, and so on. For more information continue reading here.