How to Password Protect a Flash Drive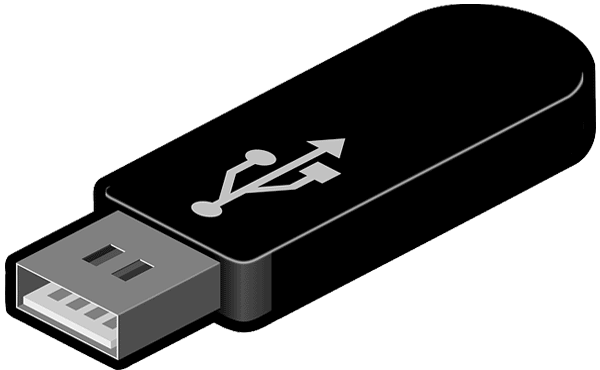 There are a few ways to encode a flash drive with a password. If you want to you can buy flash drives that have a built-in password or PIN protection. They're expensive, but they're reliable and you don't have to do anything to set them up. But other solutions are more flexible and less expensive. The ones we will talk about are the most convenient for our needs.
How to encrypt the drive
Whatever you do, encryption is essential. Full disk encryption is a method that encrypts the whole disk drive, whether it's a USB flash drive or an internal hard disk.
If you have Windows Pro you have BitLocker built-in, which can be used to encrypt the entire drive with a password.
Another option is the VeraCrypt to perform whole-disk encryption. The good thing about it is that VeraCrypt is not limited to Windows, so in theory, your drive would be usable other systems, such as Linux or Mac.
If you do not want to encrypt the whole drive but only specific files containing sensitive data you can use a zipping utility, like 7-Zip, WinZip, or the built-in zip file support in Windows. Zip files can be password-protected to encrypt their contents, which should do the job.
The con of this approach is that to use the contents of the zip file, you will have to manually unzip it to create an unencrypted copy of the file. Once you're done you need to manually re-encrypt it any time you make changes to its contents.
Also, you have to make sure that you didn't leave a copy lying around, or leave copies of it even after you erase it. That said, it's an easy method using commonly available tools that you can find across almost all platforms.
Encrypt your drive with a dedicated tool
If you want to encrypt specific passwords for greater security you should look to a password manager instead. Password managers are reliable tools, which can store user credentials, IDs, and payment cards in addition to your passwords. Every good password manager uses sophisticated encryption algorithms to ensure that your passwords are virtually uncrackable.
Cyclonis offers its own password manager, which offers all that + Password Generator, Password Analyzer, an Auto-fill tool, 24/7 support, and much more. Give it a try. It's free.