How to Fix Diablo II Resurrected Crashes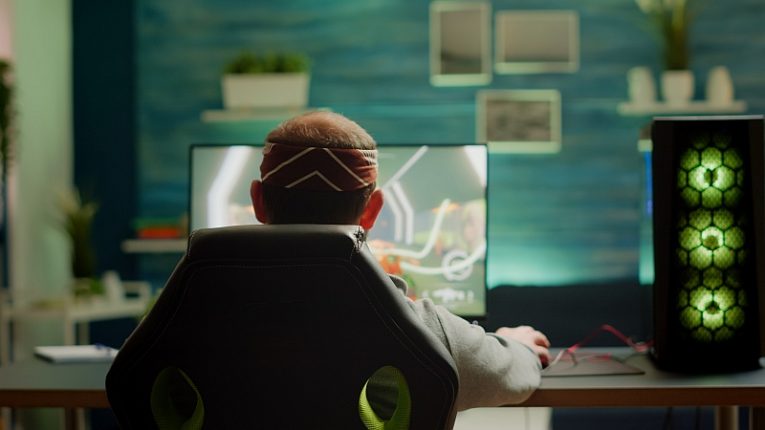 Blizzard Diablo II Resurrected at the end of September, and millions of gamers around the world got to experience the classic game with enhanced graphics. Unfortunately, this remastered version of Diablo II appears to suffer from bugs and issues that lead to client crashes. If you are also experiencing Diablo II Resurrected crashes, then you might be on the lookout for tips that could help you alleviate this issue.
Unfortunately, there is no surefire way to fix Diablo II Resurrected crashes. However, it is possible to reduce the odds of them occurring by making some changes to your game and system configuration. Below, we go over some of the best ways to fix Diablo II Resurrected crashes on PC.
Use the BattleNET Launcher to Repair the Game
Although the game appears to launch and run fine on your end, this does not mean that everything with its files is OK. This might be the cause of the random Diablo II crashes.
Open the BattleNET app and select the Diablo II Resurrected game on top.
Click the settings button in the bottom-left corner, and select Scan and Repair.
Wait for the process to finish and launch the game.
Make Sure to Run the Game as Administrator
Running games as an administrator is typically simple – a right-click on its icon is all it takes. However, games like Diablo II Resurrected run from a special launcher, and this method might not be applicable. Thankfully, there is an easy workaround to launch Diablo II Resurrected as an administrator: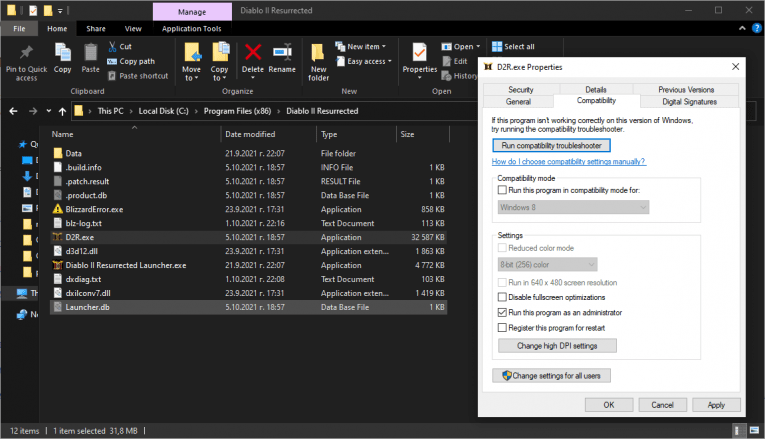 Open the game's folder on your hard drive – typically, this is Program Files (x86)\Diablo II Resurrected.
Right-click the file D2R.exe -> Properties.
Open the Compatibility tab, and check the option Run this program as Administrator.
Hit Apply & OK and start the game through the BattleNET launcher.
Fix Diablo II Resurrected Crashes by Updating Graphics Drivers
The latest games on the market usually offer the best performance and stability when you run them with the latest graphics driver. Head to AMD or NVIDIA's website, depending on your video card, to fetch the latest available update.