How to Safely Create an Epic Games Account to Play Fortnite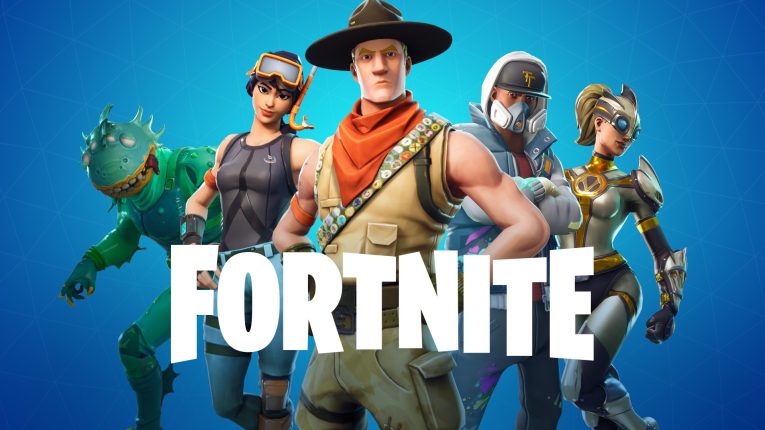 You've probably heard of the newest video game smash hit named Fortnite. It was developed by Epic Games and first released in 2017 and has made a huge impact on the video game scene. With its colorful graphics, a wide range of game modes, and fast-paced action, Fortnite has enthralled millions of gamers across the world. As of June 2018 more, 125 million players have been registered to play the game. Such a number of players in just a year's time is monumental. Though, having 125 million players isn't completely surprising when you consider Epic Games' track record. After all, they have developed some of the best and most popular multiplayer games, such as the Unreal Tournament series, Gears of War, and many others.
You can install and play the Fortnite single-player story mode whenever you want. However, to play Fortnite's multiplayer mode (which is where all the real action is) you need an Epic Games account.
How to create a free Fortnite account?
First, click here to follow the link to create a free Epic Games account.
After clicking the link above, you'll arrive at a screen that looks like the following: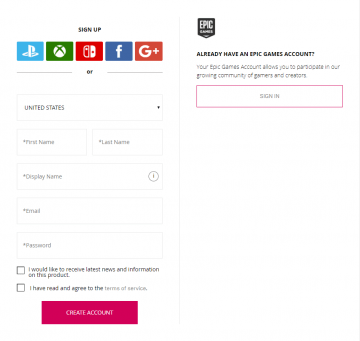 You can quickly register a free account by filling out the data fields or by signing in directly with your Facebook, Google, PlayStation, Nintendo or Xbox account.
If you opt for the normal registration method, you'll need to fill in your country, your first and last names, your display name, a valid email address, and a password. Also, you must agree to the terms of service.
If you do decide to create a brand new account, we recommend you use an application like Cyclonis Password Manager to make sure your new account is properly secured through the use of a strong password. Cyclonis Password Manager can inspect your password choices with its sophisticated Password Analyzer feature. Basically, the Password Analyzer feature can judge the strength of your passwords by analyzing the length and complexity. Also, the Password Analyzer will make sure you don't re-use any old and potentially compromised passwords.
Another useful built-in tool is the Password Generator. If you can't come up with a good enough password on your own or you suspect that your password isn't strong enough, this feature will be essential to ensure you're utilizing a password that cannot be easily guessed by someone else or a computer hacker. The Password Generator will automatically generate a strong and robust password for you. All of your generated passwords can be stored, so you don't have to remember them, with the exception of your Cyclonis Password Manager master password. You can then utilize your master password to access accounts and saved passwords through Cyclonis Password Manager.
Cyclonis Password Manager also has other useful features, such as a powerful AES-256 encryption algorithm, cloud storage, automatic sync across all devices, and a web browser plugin for easy and quick access to logins on commonly visited websites.