How Do I Reset My UAN Account When I Forget the Password?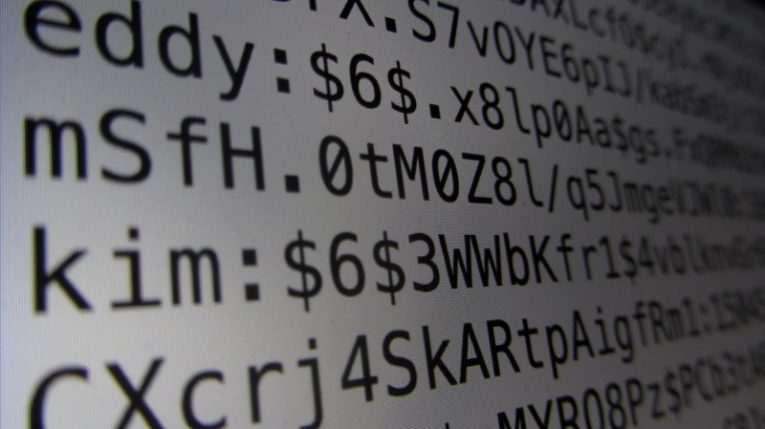 Social security is an important and sensitive topic anywhere. Each region and country takes different measures to tackle various social security issues. The Employees' Provident Fund Organization (EPFO) is one of the largest social security organizations in India that first formed in 1952.
The organization was formed after decades of consideration and attempts to provide for the future of industrial workers. It wasn't just about their retirement. It was also about the fate of their dependents in the case of premature death. And although the first attempts to pass a similar act were made back in 1925, it wasn't until almost 30 years later that the EPFO act was enforced in its entirety.
These days, the organization is vital in administering pension scheme, insurance scheme, and other funds that are intended for the workforce in the organized sector in India. Consequently, EPFO administers and manages a staggering amount of data.
To make sense of all the information the organization has to go through, each employee who contributes to the Employees' Provident Fund has their own Universal Account Number (UAN). However, the same UAN might have several member IDs, especially if the individual has been employed by different establishments. Luckily, UAN remains the same throughout the lifetime of an employee.
UAN can also be used to check an employee's EPF balance at the new UAN portal. Each time an employee logs in to view their passbook, they have to enter their user name, which is their unique UAN, then their password, and Captcha that is provided right under the password box.
Now, what concerns us the most, in this case, is that forgetting one's password is a really common occurrence, and if you forgot your UAN password, there is no need to panic. The point is that you enter a lot of personal data into the EPFO registration form, and you also register your phone number. Therefore, if you forgot your UAN password, you can use your other personal data to reset or restore it.
How to Restore Your UAN Password?
It is possible to restore it with a phone number that you used when you signed up for the service. The possibility to reset your password clearly shows the advantages of multi-factor authentication because when you lose one factor (password), you can still solve this situation with another factor (phone number).
On the other hand, what happens when you change your phone number, too? UAN gives you the opportunity to reset your password in such a case as well. However, then you have to enter your Name, Date of Birth, Gender and Aadhaar/PAN into the system, and the data has to match the details you had entered when you first got your UAN. If the details do not match, you will receive an error message. If you are not sure whether your data is correct, it would be a good idea to refer to your employer for your UAN details.
Reset Your UAN Password with New Phone Number
Open the UAN website.
Press Forgot Password under the login pane.
Type in your UAN number and Captcha. Press Verify.
Click No to change your mobile number.
Enter your Name, Date of Birth, Gender, KYC Type, and Document Number into a new screen.
Press Verify next to the Document number.
When the verification is complete, enter your new phone number.
Wait to get an OTP into your new phone.
Enter the OTP twice.
Wait for the Password changed successfully message to appear.
Log in with your new password.
These were the steps to take if you forgot your UAN password, and you've changed your phone number along the way. However, if you didn't change your phone number, you can use the steps below to reset or restore your password.
Reset Your UAN Password with Old Phone Number
Open the EPFO website for UAN.
Press Forgot Password under the login pane.
Type in your UAN number with the given Captcha. Press Verify.
You will see a phone number mapped to your UAN.
Press Get Authorized Pin.
The OTP is successfully sent message will appear if OTP is dispatched successfully. (If the system isn't able to send OTP right away, try the steps above again later.)
Enter the pin from the OTP message at Enter Authorization Pin.
Type in the New Password.
Confirm the New Password.
Press Submit.
Log in to UAN using your new password.
The steps above should help you access your UAN account if you accidentally forgot your password. On the other hand, the authors at Be Money Aware also say that it is possible to change your password from within your account. For instance, you might have set up your account in a hurry, and you entered a random password that is easy to remember. So you might want to change it into something stronger and more secure.
Change Your UAN Password
Go to the UAN website.
Log in to the UAN Portal.
Select Profile and go to Change Password.
Type in your current password and the new password.
Select Change Password.
You will receive a text message about the password change.
Although some users may not feel inclined to change their passwords often, it is important to change passwords regularly because it lowers the possibility of becoming a data theft victim. Strong passwords are also another mean to increase your data protection. On the other hand, not everyone is able to come up with strong, unique passwords, let alone remember all of them.
Therefore, if this is not the first time that you forgot your UAN password, perhaps you should think of employing a password manager that would generate strong passwords for you and would store them in its vault. This way, you would be sure that your accounts are protected by unique passwords, and you would not have to worry about trying to remember them all the time.