How Do I Log into Hotmail When I Am Abroad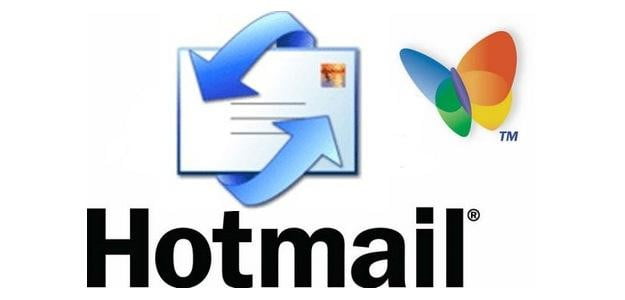 Did you know that Hotmail is the second largest free email client in the world second only to Google's Gmail? Microsoft's email service lets users send and receive emails to friends, family, and colleagues for free from any point on the planet. Hotmail comes equipped with sophisticated anti-spam and anti-hacking features so its users can enjoy a safe and secure correspondence with anyone at any time.
Because Hotmail is used worldwide, you can log into your Hotmail account from any point in the world as long as you have a stable internet connection. To generate a Hotmail or Outlook account, you must first create a Microsoft account. You can do so by visiting https://login.live.com.
You will have to share some personal data in order to create your Microsoft account but don't worry, it's nothing big. You just have to fill in your name, your birthday, location. You'll also have to create your own password and username. Also, you can choose to log in through your new email address or you select to use a phone number to finish the registration process and confirm your new account instead.
While the username can be anything you want (assuming it's available of course) the password to your account must be strong and secure to protect your account from unwanted and unsanctioned logins. Password strength is linked to both length and complexity. It is highly recommended, if not downright mandatory, to use upper and lower case letters, numbers, and symbols. Most websites also have a minimum requirement of at least 8 characters and every added character will make your password exponentially more difficult to crack.
Once you're finished with account creation process you will be prompted to test your new account with your new login credentials. After you've done that you can begin adding your contacts from email services you may have used before.
How do I log into my Hotmail account abroad?
Many other email clients will block you from logging in to your email account if you are not in your home country. The reason is that the this supposedly reduces the odds of being hacked by attackers from foreign countries who could be attempting to breach your account.
Hotmail will not acknowledge that you are attempting to access your email account if you go on holiday somewhere abroad. It will think you're a potential hacker instead. To remedy this Hotmail released a piece of software to smooth over this process named "Familiar Location Protection".
Hotmail won't let you access your emails if you are more than 300 miles away from your standard location. To counter this you can choose your laptop or some other mobile device as trusted.
How do I designate my laptop as trusted?
First you must log into your account.
Click on "Manage Advanced Security" under "Security & Privacy".
Find the "protect your account" page.
Select any of the options to get a code, and request it.
A box that reads: "I sign in frequently on this device. Don't ask me for a code" will be displayed.
Put a tick next to it and use your code.
After making the change, you can log into your Hotmail account from anywhere in the world.