You Cannot Recover My Eyes Only Password, but You Can Do Something NOT to Forget It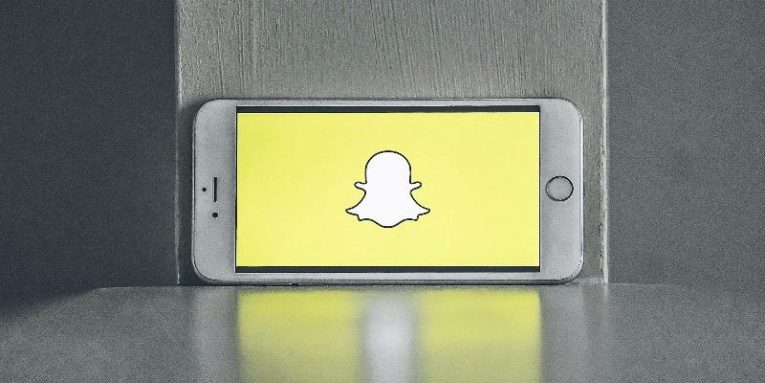 If you are trying to find information on how to recover My Eyes Only password, we have bad news for you: recovering this password is NOT possible. As stated by Snapchat, "if you forget your password, there's no way to recover […] encrypted Snaps." That means that if you forget the so-called "passcode," the only thing you can do is create a new one. If you are interested in that, you can find the step-by-step instructions in this report. We also discuss the feature and the benefits of using it. Finally, we offer a solution that will ensure you simply cannot forget your My Eyes Only password ever again. Are you curious? Then let's dive in.
What is My Eyes Only and how does the My Eyes Only password work?
You must be aware of the My Eyes Only tool only if you use Snapchat. Although the well-known multi-media app has experienced a drop in the active user numbers in the second quarter of 2018 after a steady rise since its launch in 2011, it still has 188 million daily active users, and it is still one of the most popular social networking apps in the world. The app makes it easy for users to send short video clips, images, and messages, and it gained popularity fast because of its "disappearing" content feature. Once the video, image, or message was sent, it could be viewed once and for a short period only. Since the creation of Snapchat, such social media giants as Facebook and Instagram have presented their own versions of Snapchat, and that is, in part, why users have not only not been joining Snapchat, but also leaving it behind. The company needs to reinvent itself all the time to offer the most attractive services, and My Eyes Only is one of the latest features that were created to offer just that.
Memories is a feature in Snapchat that allows storing videos and images, which means that users no longer need to take screenshots to store the fleeting moments captured on Snapchat. All Snaps (captured images and videos) and Stories (a group of images and videos captured on the same day) are stored away and can be accessed at any point. The feature allows sending old images and videos, as well as adding them to new stories. My Eyes Only is a tool within the Memories feature that is meant to keep extra private content locked away. The reasoning behind this tool is that it can keep embarrassing or intimate moments safe when Snapchat is used by someone else, whether it be a friend, a significant other, or maybe even a thief. So, how do you make snaps and stories inaccessible to others? You add the My Eyes Only password.
Did you forget My Eyes Only password? Tough luck
You are the only person who knows your My Eyes Only password, and that means that you are the only persona that can access the vault of your most secret memories you have on Snapchat. On one hand, this is terrific because that means that you do not need to worry about anyone getting in unless they have the password. On the other hand, you are basically out of luck if you forget the password. You cannot find information on how to recover My Eyes Only password because that is simply impossible, and that can throw you into a panic. After all, if you forget My Eyes Only password, that pretty much means that all of your saved secret snaps and stories are lost for good. Snapchat does not offer sync or backup services, which means that you cannot recover password-protected memories in alternative ways either. There's not need to cry over spilled milk here, and the next thing you should do is set up a new password. Your memories will not be restored, but you will be able to store your snaps in a secret way again.
How to set up a My Eyes Only password
Open the Snapchat app.
Go to Memories.
Swipe left to find the My Eyes Only tab.
Tap it and then tap Options at the bottom.
Choose Forgot Passcode.
Type in the Snapchat password.
Tap Next.
Read the information and tap Continue.
Type in a New Passcode and then Confirm.
How to make sure you do not forget My Eyes Only password again
You could create a password you would simply be unable to forget. Something like 1234. Or you could write it down on a post-it note and stick it somewhere near your desk. Does this sound like something you should do? Hopefully, it does not because, obviously, creating an easy-to-guess passcode or making it visible to anyone is a horrible idea if you wish to ensure that no one can get into your My Eyes Only vault. So, what are your options? You could think of a password that is too complex to guess but easy enough to remember, but that is easier said than done. Our advice to you is to employ a password manager you can trust instead. Maybe you are hesitant to use a password manager because you do not want to invest money in yet another piece of software, but Cyclonis Password Manager, for example, is free.
A password manager can store ALL passwords, usernames, pin codes, passcodes, and other login data you need to keep safe. The only piece of data you need to remember is the master password, and, obviously, it has to be complex. That being said, it should be much easier for you to remember one strong password than a bunch of them. If you utilize a password manager, you will not need to think about how to recover My Eyes Only password or any other password ever again because you will be able to access it at any point.