Can You Remove Malware by Restoring Computer to Earlier Date on Windows 10?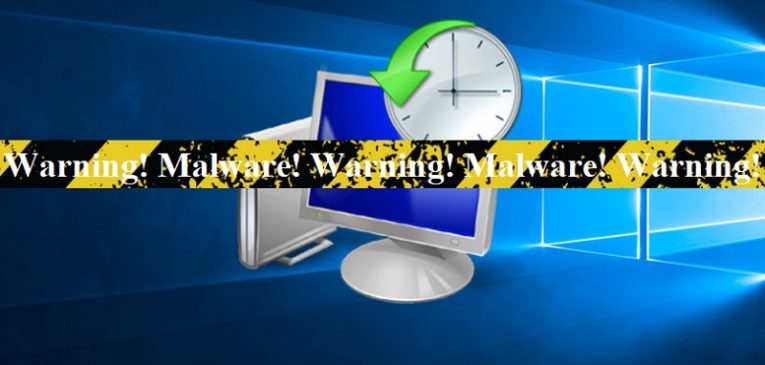 System Restore is a very useful feature that enables a user to restore a PC to a previous working state. It utilizes the Shadow Volume Copies technology that Windows automatically and regularly makes in order to track changes to the system, files, and folders and act as an emergency backup.
Logic dictates that when your PC gets infected with malicious code, you should be able to just use this feature to return it to a state before the attack happened and thus negate the effects of the attack. Although this course of action may have been viable in the past, and it may well still be possible for an IT specialist to recover some data, even from a PC infected by some particularly nasty piece of ransomware, users need to be aware that this is not a full-proof course of action.
The likelihood of success is slim, and it depends on a couple of factors.
For one thing, whether or not System Restore is a viable option depends on the severity of the threat. If you're dealing with some addware, junkware, or PUPs, even particularly obnoxious ones, just performing a system restore will probably do the trick. If, however, you are dealing with a more severe sort of threat, such as Trojans, Wurms, Ransomware, etc. the probability of you being able to fix your computer with system restore drops significantly.
Ransomware is especially notorious for incorporating code that clears the shadow volume before hijacking a user's data, thus making sure that system restore does not work. This has become a common practice among ransomware artists precisely because, at some point in time, they realized that this feature could be used to foil their attacks. Now, they take active measures to ensure that this is not the case anymore.
Another detail that is noteworthy is the fact that since not all malware is made by proficient hackers, there always exists the possibility that the threat that's affecting you was not able to destroy your ability to perform a System Restore.
However, users need to be aware that this will not necessarily always be the case, so they can't just rely on this feature to keep them safe. One thing needs to be made very clear – this feature does not constitute a substitute replacement for an anti-malware solution. It is still recommended that users that value their time, finances, and the files stored on their PCs should invest in an effective anti-malware solution.
The possibility that System restore may save your PC still exist, however – and it is something that's definitely worth trying. Here's what you should do if you find yourself in need to do so:
How to perform a System Restore on Windows 10?
Search for "System Restore"in the Windows 10 search bar.
Click "Get Started"
Select "Next."
Choose a restore point from the list.
Click Next.
Click Finish.
Clicking "Yes" at the warning message to finish the job.
The restore software will now start and your computer will restart.
NOTE: Usually, System Restore takes about an hour to perform. If you notice it taking much more than that, something probably went wrong.