The Best WordPress Security Practices to Protect Your Website from Hackers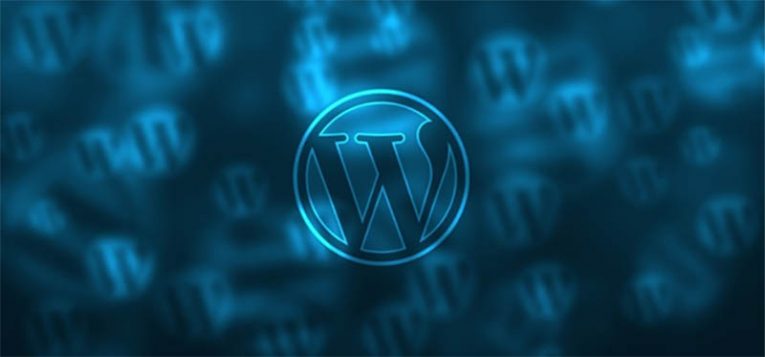 Websites get hacked as often as users' accounts, be it a blog, an eCommerce website, or a portfolio. This is especially true for WordPress websites. The WordPress content management system (CMS) continues to be the first choice for anyone running a website. There is a reason its popularity continues to grow several years in a row: it is free, flexible, extensible, and, of course, easy-to-use. According to recent data from W3Techs, 30% of all websites on the web are powered by WordPress. Consequently, WordPress-based websites have become the main cybercriminals' target.
Google blacklists 20,000 websites affected by malware and around 50,000 sites for phishing every day, so even though the core software of WordPress is considered to be extremely secure and is regularly checked by hundreds of experienced software developers, website owners should still pay close attention to the best WordPress security practices to improve their WordPress websites' security. This applies to the owners of smaller WordPress websites who think that nobody cares about their tiny blogs too. Usually, cybercriminals do not analyze such factors as the website's popularity, traffic, or content published before hacking them. In other words, a bunch of websites get hacked simply because it is possible to do that, so no matter what kind of website you own, adopt the best WordPress security practices you will find listed further in this article.
Why do hackers need access to websites?
Personal details remain one of the most desirable pieces of information, so no doubt cybercriminals search for personal information, e.g. banking credentials on websites they manage to hack successfully. It does not mean that they are no longer interested in the hacked website if no personal information is found. According to specialists, three main purposes these websites can be used for can be distinguished: drive-by-downloads, redirections, and resources.
Drive-by-downloads: hackers might use hacked websites to distribute malicious applications. If a hacked website is opened by an unsuspecting visitor, backdoor, ransomware, or any other harmful threat might be automatically installed on a person's computer without his/her knowledge.
Redirections: a hacked WordPress website might be used to redirect visitors to third-party websites. Cybercriminals do not drive traffic to third-party websites just for fun. Instead, they get paid for these redirections.
Resources: hackers can take over servers of hacked websites and then use them to send out spam emails, carry out DDoS and brute-force attacks, and perform other malicious activities. As a consequence, the server and the website get blacklisted in no time.
Top 5 telltale signs your WordPress website security has been compromised
According to data available at WPtemplate, 41% of websites get hacked due to vulnerabilities in the hosting platform; 22% are hacked via weak plugins used; 29% of all websites are hacked via weak themes, and, finally, 8% of them can be accessed by cybercriminals because of weak passwords. It is not always easy to tell that a website has been hacked, but there are several signs showing that the WordPress website's security has been compromised:
A sudden decrease in traffic: a drop in website traffic might be one of the first signs that your website has been hacked. In most cases, this happens due to malware causing redirections from the website to other third-party sites. Alternatively, you might notice a sudden traffic decrease because your potential visitors see warnings like "Deceptive site ahead" when they try to enter your website.
Impossible to log into WordPress: hackers can delete admin accounts from WordPress too, so if you one day notice that you can no longer log in, the chances are high that your WordPress website's security has been compromised.
Website's homepage has been changed: even though cybercriminals try to stay unnoticed for as long as possible, some might decide to change your website's homepage to tell you that it has been hacked. They might even demand a ransom from you. Never pay money to hackers!
Unknown files/scripts: if unknown files or scripts are found on the server, they must be removed ASAP since they could have been illegally dropped by hackers.
Slow/unresponsive website: your website could have become the victim of the DDoS attack if it has suddenly become slow. In some cases, cybercriminals only send too many requests; however, they might actively perform malicious activities with the intention of hacking the website too.
The best WordPress security practices
We now know what makes WordPress websites vulnerable, but what can we do about that? Actually, there is a lot you can do to improve your WordPress website security, even if you do not consider yourself tech-savvy. You should start by implementing the best WordPress security practices. You can find them listed below. As specialists at Sucuri say, "security is not about risk elimination, it's about risk reduction."
Choose a reputable hosting provider
A reputable hosting provider has a huge impact on the WordPress website's security, so specialists say that website owners should choose a provider only after inspecting what it has to offer. The hosting provider that focuses on security should be at the top of your list.
Set a secure password and username
There is nothing easier than hacking a weak password (e.g. 12345) and default login (admin) combination, so do not forget to set strong WordPress credentials. A secure password cannot be your birthday, address, child's name, or another dictionary word that could be easily deciphered by hackers. Instead, it should consist of at least 14 characters with a mix of letters (both upper-case and lower-case), numbers, and symbols. It is not that easy to come up with a strong password, so we suggesting leaving this job for Cyclonis Password Manager. It will remember a complex password for you too so that you would not need to memorize it.
Keep WordPress up to date
Crucial updates for WordPress are released regularly by software developers working behind it. The same can be said about plugins and themes third parties maintain. It is a must to install all available updates to keep security and stability of the WordPress website.
Set two-factor authentication
The WordPress website security can be considerably improved by installing the two-factor authentication plugin. Once you do this, it will start requiring two methods of verification, i.e. something you know (e.g. a password), something you posses (e.g. a security token), or something you are. This extra layer of security might seem to be a great hassle at first, but, believe us, it is worth enabling it for the sake of your website's security.
Take care of themes and plugins
To protect your WordPress website from hackers, you should get rid of themes and plugins you do not really need. Also, it is advisable to keep all installed components up-to-date. Last but not least, plugins and themes must be inspected carefully before the installation because they might be employed by website hackers.
Back up your website regularly
The above-listed best WordPress security practices will surely strengthen the security of your website, but, unfortunately, there are no guarantees that cybercriminals could never hack it, so it is very important to back up the website on a regular basis.
Recovering from website hacks might take money, time, and energy, so the best WordPress security practices should be adopted by all WordPress sites owners. Have you got hacked? Stay calm. You will fix the damage in no time if you have the most recent backup of your WordPress website.