What to Do If You Are Using a D-Link Router That Has Been Found to Be Vulnerable?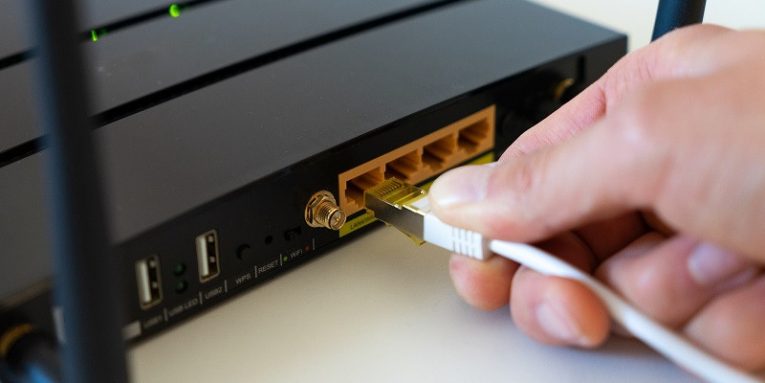 Many users buy Wi-Fi routers, install them, and then forget about their existence until the Internet connection gets lost or they need to look up the Wi-Fi password. However, the fact that many users do so does not mean that it is the right way to do things. Most importantly, it is not a safe way. Specialists recommend replacing Wi-Fi routers when they are more than five years old. Thus, you do not have to think about your router constantly, but you should update its firmware regularly and get a new router when the time comes. Unfortunately, if you have the D-Link DIR-865-L Wi-Fi router, you should replace it even if you had it only for a couple of years. The product has at least six significant flaws, and the newest firmware update can remove only half of them. Thus, if you are using this device, we invite you to read our full blog post in which we talk more about the flawed D-Link products and how to secure these Wi-Fi routers to minimize the risks until you can replace your router.
Is the DIR-865-L D-Link router no longer safe to use?
Given the device has at least six significant flaws and is already eight years old, we believe it is safe to say that using the DIR-865-L D-Link router is risky. Not to mention the device's creators announced that this D-Link router had reached its End of Life or End of Support, which means that the company will no longer work on this product. Consequently, there will be no further updates and patches, which is why continuing to use this device might place machines and users connected to it at risk. Therefore, specialists advise not to wait too long and get rid of these old routers as fast as possible.
Moreover, researchers have discovered that more D-Link routers might have similar serious flaws. The bad news is that the company is not going to fix the other discovered issues either. It seems the other flawed products were discontinued too, and so the developers no longer feel obligated to take care of their flaws. What is even worse is that same as the DIR-865-L D-Link router, the other vulnerable devices might still be available on third-party stores. Also, some of the products were discontinued only a couple of years ago, which is why they may seem fairly new at the time of purchase. Thus, if you are using any D-Link router, we highly recommend checking if it does not have any flaws. If it appears to have weaknesses that cannot be removed, we advise getting a new router. Just make sure you research your options carefully, so you do not end up with another flawed device.
Why are D-Link developers not fixing all of the known weaknesses?
The company most likely does not want to waste its time on old devices. Not when they are already offering newer products that might fit the needs of today's users better than the DIR-865-L D-Link router that was released back in 2012. Nonetheless, they have chosen to patch the three most severe weaknesses out of the six flaws discovered by specialists from Palo Alto Network Unit 42. To be more precise, the latest firmware update should prevent CSRF (cross-site request forgery) attacks, provide a more adequate encryption system, and ensure that the routers no longer store sensitive information in cleartext. According to specialists, the other three weaknesses that will not get fixed can only be exploited if the attacker is in the range of the router's Wi-Fi network. Of course, that does not bring a lot of comfort because getting in the range of your Wi-Fi network might be an easy task.
How to secure this Wi-Fi router?
Specialists highly recommend replacing the old D-Link routers with no hesitation because, as said earlier, the device has at least three serious weaknesses that are not going to be fixed, and who can tell if there are no other flaws that might not be visible at the moment. Of course, you cannot replace your router in a second, and if you need to use the flawed device for a bit longer and want to reduce risks, you should learn how to secure your Wi-Fi router.
First, cybersecurity specialists recommend installing the latest firmware update if you have not done it already. The update ought to patch half of the discovered vulnerabilities in the D-Link DIR-865-L router. Next, you should enable Wi-Fi encryption and regularly change your device's password if you are going to use the old D-Link router for a while. Using the default password that comes with the machine is never a good idea because hackers can easily find it. What to do if you fear forgetting the new password or do not think you can come up with a strong password yourself? We advise getting a dedicated password manager like the Cyclonis Password Manager. Our tool can generate strong passwords from random letters, numbers, and symbols. The best thing is that it stores passwords in an encrypted vault so that you would not have to remember them or worry about their safety. Therefore, you can have it all: convenience and safety.
To conclude, the DIR-865-L D-Link routers have flaws that will not be fixed. Thus, even though these devices might still be available in some stores, specialists advise not to buy them. If you are currently using this router, we highly recommend replacing it with a newer and safer device if you care about your network's safety. If you plan on getting another D-Link router, make sure that it does not have any serious flaws and is not discontinued. Of course, the first thing we recommend doing when installing your new router is changing its password. If you need any help with this task, you could continue reading here.