What Did We Learn From a Global Pandemic?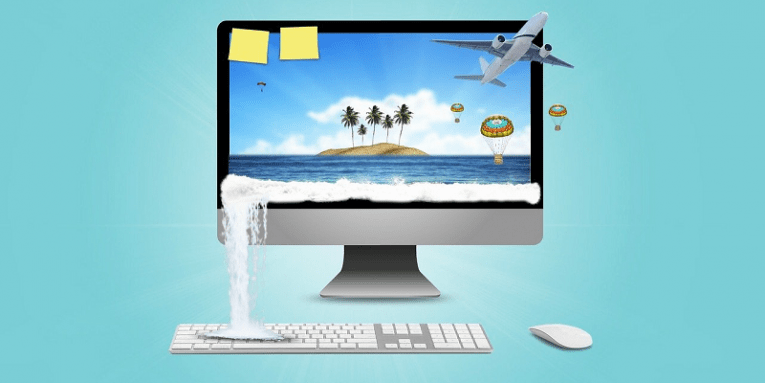 If just a year ago remote work was an attractive but not always achievable option, nowadays it's the new reality. Due to the global COVID-19 pandemic, we had to rearrange the way we work, learn, and even have fun. We now work from home, study at home, and even watch online concerts at home, adhering to the rules of social distancing.
Remote working culture has developed insanely fast, and when we are in the safe environment of our homes, we often forget that there are other threats that could jeopardize our workplace security. Cyberthreats are there to take aim at our individual credentials and other valuable information they could steal from us, and if we fail to comply with cybersecurity rules, we or our companies could experience severe losses.
We have already covered the main issues you should take into account when you indulge in remote work. Also, you can check out our post on the main threats that can disrupt your home workspace. This time, however, we would like to also give security tips for remote workers that would make their working stations more secure. Hence, it might seem that you've already learned everything there is to know about remote work and cybersecurity, but it's never a bad idea to overview what you know and make sure that you haven't skipped anything, right?
Don't underestimate phishing
You must've heard about phishing and how to protect yourself from it hundreds of times, but it doesn't seem like this awareness results in positive trends. According to the Verizon's 2020 Data Breach Investigations Report, phishing remains the main security issue for remote workers.
How can you protect yourself from it? Well, you have to avoid taking the bait. Phishing scams usually spread through emails that supposedly ask you to confirm your identity by giving away sensitive information. To counter that, you and your company have to have a definite framework of how official communication occurs, so that you could immediately recognize when something is off.
The basis of security framework
That's fine when you work at a huge company, which already has an IT team. Then, you just have to inform the IT team about a phishing attempt, and they will deal with it, making sure colleagues from other departments get notified about the potential threats, too.
But what if this is your first year at working remotely, and you don't know where to start? For that, we would strongly recommend checking out the cybersecurity framework proposed by the National Institute of Standards and Technology. The framework covers the basic cybersecurity measures that relates to online work and online learning. It also has been translated into multiple languages, and it offers core security tips for remote workers. So, if you are not sure where to start, you can start with checking that out!
Cybersecurity awareness
Aside from employing the basic cybersecurity framework, it is important to raise cybersecurity awareness when you're doing a lot of remote work. What we mean is that working leisurely at a café with a nice view to a river or something might sound nice, but it is important to understand the potential security issues that could arise from shared spaces and shared networks. Public Wi-Fi networks, online printers, lack of VPN access to reach your work systems can all translate into some serious cybersecurity problems. The point is that when your workplace is not configured to be safe, it could be exploited by malevolent actors.
You have to remember that everything can be a cybersecurity object: from your Wi-Fi router to screensharing during an online meeting. If you want a more detailed breakdown of how to raise your cybersecurity awareness, don't hesitate to contact your IT support team.
The importance of collaboration tools
This section is closely related to cybersecurity awareness. If you are aware of the potential cybersecurity issues, you will see to it that your collaboration tools are safe and secure. Whether you're using Zoom, WebEx, Skype, or any other platform for online meetings, you have to make sure that your meeting rooms are password-protected, so that your meeting wouldn't be crashed by the so-called "bombers." Usually, the software platform generates a random password for your meeting, but if you want to have your own password version, you can employ Cyclonis Password Manager that will generate and store the password for you.
It should go without saying that the meeting links shouldn't be shared publicly, and your software should be regularly updated to avoid vulnerability exploitations by malware. Also, if you've received a meeting invitation yourself, you have to check whether the source is reliable and that the meeting isn't a scam.
It's never late to learn
Finally, remote work consists not only of actually fulfilling your employment duties. There's also a lot to do in the distance learning section, and we're not talking just about high school or university students who clearly have had their own share of challenges this year. You can also participate in various online conferences and seminars that offer you to deepen your knowledge on a certain topic. If there's a cybersecurity conference, that's probably even better! What we're trying to say, don't hesitate to take the opportunity to learn more about a certain topic. Just because you can't participate in person, it shouldn't stop you from improving your knowledge on various subjects.
All in all, if you adhere to the main cybersecurity rules, your remote workspace should be safe. The global pandemic taught us to be more flexible about how we work and how we go about our daily lives. Although a big chunk of our routine has moved online, the main take from this situation is that life goes on, and whether we like it or not, we have to adapt to the new environment. The transition might not be seamless, but it is obvious that remote work will not disappear anywhere even once the pandemic has been reined in. Hence, each of us has to do our part in this process.