Three Threats You Might Face When Working Remotely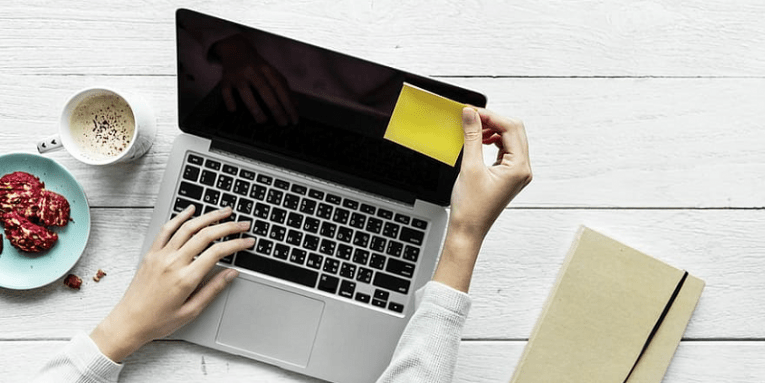 Working remotely sounds like a master plan: you don't need to roll out of bed to scramble to your commute, and you get to spend your time in your home environment. However, if you've been forced into working from home by COVID-19 like a good chunk of the world, you probably skipped the prep talk about security practices that apply to working from home. You might not think twice about it because it might seem that you would not face any cyber threats when you are in the safest environment: your home. But you cannot be any more wrong.
It is important to know how to work from home safely. Therefore, if your team didn't have time to go through the main aspects of cybersecurity when working remotely, in this entry, we will look at the three major threats that people face when they work from home, and then we will go through several tips that can help you make working remotely a safer experience.
Phishing
As annoying as it sounds, phishing happens to be one of the major security threats for everyone who's working remotely. Although we're already several months into the pandemic, the sudden shift into working from home came unexpectedly, and most of the companies that were forced into this new normal must have been too busy trying to ensure that the show goes on (figuratively speaking), and we wouldn't be surprised if they overlooked the aspect of staff training. Because again, after all, how could working from home be dangerous?
But here, we can see that phishing remains a big threat, especially as with the sudden shift in the working environment, scammers have gained more opportunities to trick unsuspecting employees. After all, to continue your tasks when you're working remotely, you need to install new software on your home computer (if you haven't already), and there is a long authentication process you have to implement when you try to access some work data from home.
Thus, you have to be wary of social engineering – calls and emails – that ask you to provide sensitive information, enter your login details, or ask for anything else that might be a problem if it gets leaked. It's always better to double-check whether the call or the email was really authorized by someone at work or if you're just at the tip of some phishing scam. The inability to differentiate between legitimate and fake content is what leads to the infamous zoombombing, too. Hence, getting the hang of that is part of learning how to work from home safely.
Password Security
Since we have schemers trying to intercept your personal details during an authentication process, we cannot overlook password security as well. You must have heard countless times that you cannot reuse passwords and that your passwords need to be strong and unique. If you have to access sensitive work-related data from home, this becomes even more important.
Start with your computer's password. It doesn't matter whether you're sharing a computer with your family members or you have the device all for yourself: you must protect your computer's account with a password. Then, all your work-related software accounts have to be password-protected, too. And we're not talking here about default passwords issued by your IT team. Default passwords (unless they're strong) should be changed immediately, and if you are struggling to do that, you can always use something like Cyclonis Password Manager to generate unique passwords and then store them. By employing a password manager to keep your passwords, you would also minimize the potential of a phishing attack because it wouldn't be that easy to give away manager-generated passwords.
Network Access
The third major threat you face when working remotely is network access issues. In a way, it is closely related to the password issue because passwords are part of your network access security.
Needless to say, working remotely raises a lot more network security issues than you would face regularly. Your home doesn't have the same firewall you use at work or the email policies. You also have to remember that at work, your Wi-Fi network is usually heavily protected against hacks, and your devices are often safeguarded against potential threats with Network Access Control, internet proxy, intrusion detection system, next-generation firewall, and so on. Unless you're extremely tech-savvy, the chances are you don't have those at home.
What's more, to access resources that are only accessible through a certain network, your company may encourage you to use VPN to access the data. In some cases, for the VPN to work, some of the security features might have to be turned off. This clearly opens opportunities for cybercriminals to try and access the network, so they could intercept sensitive data. Thus, extreme caution should be taken on both ends, as all the security changes must be carefully logged.
On your part, you have to ensure that your home Wi-Fi network is protected with a strong password. And if you can afford it, setting a separate Wi-Fi just for working remotely would also be strongly recommended.
How to Improve Working Remotely
Since there are major security threats we all face when we work from home, we've gathered several tips that will help you learn how to work from home safely. Check them out:
1. Antivirus software
Don't take risks and simply employ an antivirus program. It's vital to have one on a personal device, but it's even more important to have it when your personal device is also your temporary work computer.
2. Software updates
All the software that you use has to be up-to-date, especially the programs you use to perform your work tasks. Outdated software is more vulnerable to cybersecurity attacks, so you need to mitigate this risk.
3. VPN
If your employer provides a VPN, use the VPN. It will secure your connection to your work networks, and it will encrypt the data you send and receive. If possible, employ a VPN when you're connected to public Wi-Fi networks, too.
4. Social Media Privacy
We all love to gripe about our work, but please refrain from posting private or sensitive information on your social media accounts. You don't know who might be watching. Keep your work details solely to your work setting.
5. Stay in Touch
Perhaps you don't need to continuously communicate with your boss and your colleagues because you're just good at what you do, but staying in touch is important. It creates a good working environment and keeps you updated with the latest developments at work that might also be related to cybersecurity.