Are You Thinking About Purchasing a Webcam from Amazon? Think Twice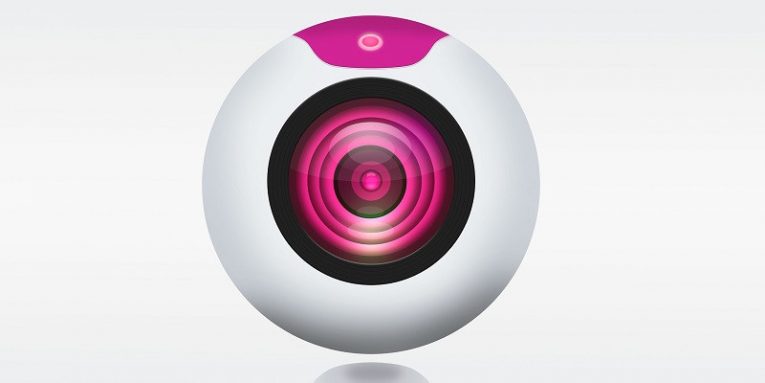 Many users install webcams in their homes to feel safer or to watch over their kids. However, recent discoveries by Which? (Consumer's Association based in the United Kingdom) have revealed that many webcams sold on Amazon might have flaws like weak passwords that could put users and their privacy at risk. It would seem a reliable seller, and thousands of positive reviews do not necessarily guarantee that the offered products will be safe to use. If you want to know which webcams might endanger your security and how they could do so, we invite you to read our full blog post. What if you find that your purchased web camera could have serious security flaws? You do not have to throw it out if that was what you were thinking. Instead, we recommend using the tips provided in this article.
How many webcams might have flaws?
Which? reports that six of their tested webcams had security issues that could put a user's safety and his home network devices at risk. The tested webcams had the following titles: Victure 1080p, Vstarcam C7837WIP, ieGeek 1080p, Elite Security, Accfly Camhi APP Outdoor Security Camera 1080P, and Sricam 720p. All of these cameras had thousands of good reviews and were recommended as Amazon's Choices. Further research revealed that the identified flaws could affect around 50 thousand cameras in the UK alone and nearly 2 million worldwide.
How could webcam flaws put your home network devices at risk?
One of the discovered flaws was the inability to encrypt data sent over the Internet, such as a user's Wi-Fi login credentials that he might need to submit to set up a webcam. Your Wi-Fi password could allow hackers to gain access to your home network. As a result, they could take control not only over your web camera but also all other devices connected to your home network.
Moreover, some of the tested webcams had default weak passwords. It took just a bit of researching online, and the Consumer Association's specialists were able to find the login credentials that allowed them to connect to their purchased camera called Vstarcam C7837WIP. Of course, replacing the default weak password with a secure passcode would eliminate this flaw. The problem is that some users leave default passwords because they fear they would forget their combination or because they do not understand how dangerous it could be.
It was also reported that some cameras had security issues that could allow attackers to gain full access to such devices. For example, hackers could be able to spy through the hacked camera. The worst part is that a particular customer's review on Amazon that was written back in May 2019 mentioned this flaw, but the manufacturer did nothing to fix it, and the product was left on sale.
What to do if you have a webcam with security issues?
If you have one of the tested webcams that have flaws and do not want to put your privacy or other home network devices at risk, we suggest taking the listed safety precautions right away.
Change your webcam's password
Whether you were using a weak password or a default combination, it would be smart to replace it with a strong password. Also, as a safety precaution, you might want to change your Wi-Fi passcode as well as weak passwords of other devices connected to the same network. You may have already heard that cybersecurity experts recommend creating passwords from both lower-case and upper-case letters, symbols, and numbers. Plus, it is advisable to use at least 10-12 characters and not include any easily guessable phrases or words, including your name or date of birth. Such recommendations might make you wonder how can anyone be able to create such long passwords for all of their accounts and memorize them too.
The truth is that it is no longer necessary to generate or memorize passwords on your own, as there are dedicated password managers that can do it for you. If you feel intrigued and wish to try such a tool, we can offer Cyclonis Password Manager, which is not only free, but also easy to use. Its Password Generator can create complex and random combinations. Depending on whether you want to create a password for an online platform/website or program/device, Cyclonis allows saving passwords either in the Websites section or in Private Notes. You do not have to worry about the safety of your login credentials either, as the application stores them in an encrypted vault that is guarded by a master password. If you store all of your passwords on Cyclonis, your master password will be the only passcode you need to remember. For more about this password manager, you should continue reading here.
Return a recently purchased webcam
If you worry that your newly purchased camera could have security issues and you do not think that changing its weak password is enough to ensure security, you should try to get a refund. Whether it was bought online or in a store, the seller may allow you to return it and give your money back. However, keep in mind that the returns period could vary depending on where the item was purchased, so it is best not to waste any time if you are entirely sure you wish to return your webcam. If you bought your camera a long time ago and can no longer return it, you should find out whether it could be considered faulty and returned because of it. Which? provides a complete guide on what can be done about a defective product here.
Remove webcams with security issues from private areas
In case you cannot return a camera that could put your home network devices at risk and still want to make use of it after changing its weak password, you should at least take it from your child's room, your bedroom, or any other private area. Cybersecurity specialists say it is safest to use such cameras to monitor your driveway or other places that are not private. Of course, if you still do not feel comfortable with cameras that could have security issues, perhaps it is time to turn them off. Nevertheless, you do not have to throw them out yet. Even though none of the manufacturers did anything to remove the detected flaws after they were contacted by researchers who discovered them, it is still possible they could do so in the future. Thus, if you have any space to store the unwanted camera, you could wait a bit longer and see if the device's manufacturer releases any security updates.
To conclude, it is important to research products like webcams before purchasing them. For instance, the devices that were discovered to have flaws were created by little known developers based in China. The Consumer Association learned that their cameras are mass-produced and undergo either little or no quality control at all. Therefore, if you value your privacy, you should purchase products that come from reputable developers that care about their products' quality. As mentioned earlier, even thousands of good user reviews cannot guarantee a product will be safe to use. Instead, we advise starting with negative user reviews as they can help you discover flaws that most users overlooked or have not noticed yet.