Is It Safe to Use Cyclonis Password Manager on Public Computers?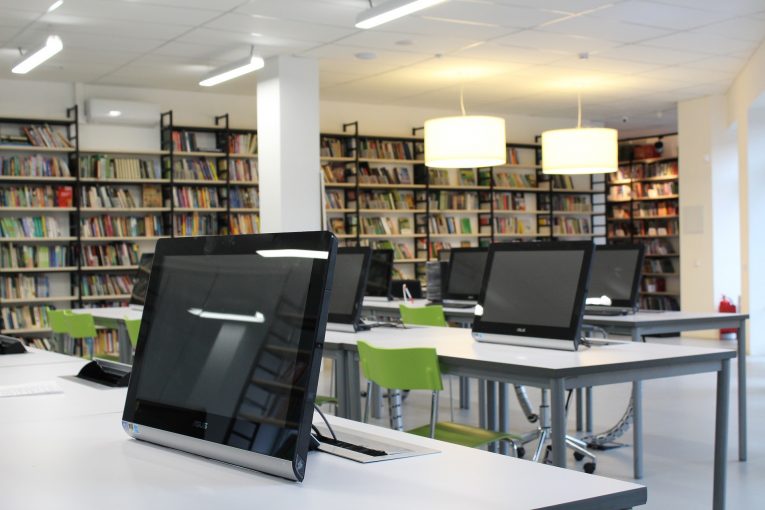 You've downloaded Cyclonis Password Manager, you've set up an account, and you also have it up and running both on your laptop and on your desktop PC. Then, however, you find yourself in the library, and you need to do a few things online. You come face to face once again with the curse of portable technology – your laptop's battery has died, and the charger lies forgotten at home. No big deal. The library has its own computers, and they're connected to the Internet.
There is one small niggle, though. Actually, it's not that small, at least at first glance. Your passwords are saved in your Cyclonis Password Manager vault which means that you don't remember them. And this means that you have no way of accessing your accounts.
Luckily for you, there is a way out. Cyclonis Password Manager can be downloaded and installed in no more than a few minutes. You can then log in to your account, open your cloud-stored vault, and have access to your passwords once again. There are a couple of things you need to bear in mind, though.
Make sure you trust the public computer and network you're about to use
Some of Cyclonis Password Manager's features were implemented to ensure that your data is as safe as possible. Enabled by default, the Two-Factor Authentication system is supposed to protect your account in case someone manages to steal your master password with a keylogger, for example. The passwords that are copied to the clipboard are also cleared after 30 seconds which should stop some other types of malware attacks.
Nevertheless, with or without Cyclonis Password Manager, you wouldn't want to use a compromised computer for sending and receiving sensitive information. Take a good look at the public PC and see if you can spot anything suspicious. Public networks, especially wireless ones, also present some dangers. If you're not sure that it's safe to continue, simply walk away. That online work you need to do at the library can't be that important.
Log out after you've finished your work
When you're logged in to your Cyclonis Password Manager account, you're always just clicks away from using your passwords. That's part of what makes it so convenient. If you don't log out when you leave, other people will also be able to use your online accounts. It's imperative that when you're done, you right-click the Cyclonis Password Manager icon in the taskbar and hit Log out. It should go without saying that logging out of all your online account is just as important.
For good measure, you might also want to uninstall the app from the public PC. If someone needs to use it later on, they can download it again.
Deauthorize the public computer when you get home
When you get back home, open Cyclonis Password Manager, go to the Settings tab and scroll down to My Devices. You'll see a list of the computers with which you use Cyclonis Password Manager. Locate the library PC and click the red "X" next to it.
If someone tries to log in to your Cyclonis Password Manager account from the same library computer, they'll need to use the code that will be sent to you by the Two-Factor Authentication system.
Conclusion
Generally speaking, you should tread carefully when you need to do online tasks on a public computer. Cyclonis Password Manager has a number of mechanisms that work to keep you in control of your private data, but it's still safe to say that if you're not confident that the computer and network you're using is secure enough, you should probably stop using it.