Remove Speedsearch.xyz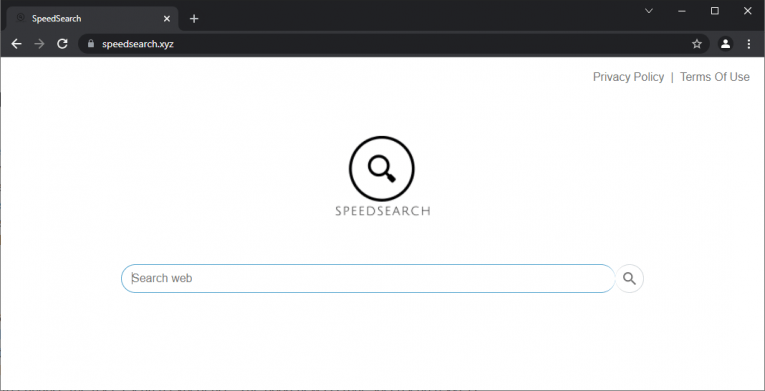 Speedsearch.xyz is an unreliable search engine that some users complain from. The reason for their complaints is the fact that Speedsearch.xyz shows up in their Web browser out of nowhere. Even if they have not visited this site before, it may suddenly become their default search engine or new tab page. Needless to say, this is not normal behavior – there is shady software involved. In the case of Speedsearch.xyz, the site may rely on browser hijackers or Potentially Unwanted Programs (PUPs) to promote it.
How is the Speedsearch.xyz Hijacker Spread?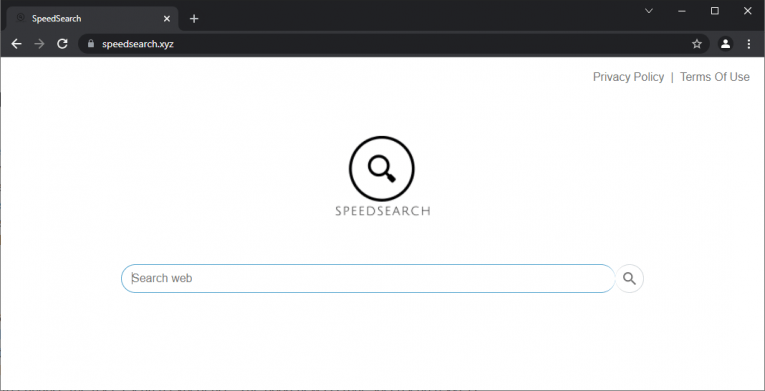 Users may encounter the shady apps promoting Speedsearch.xyz because of interacting with low-quality websites. Another scenario where users might end up installing dubious apps is when interacting with software bundles. Often, the Speedsearch.xyz hijacker may also be spread through the help of misleading ads and promises. For example, fraudulent ads may promise to enhance the user's search experience. The good news is that Speedsearch.xyz is not dangerous, and neither is the software promoting it. However, it may lock you out of your browser settings, preventing you from restoring your default search service or new tab page. This is why your top priority should be to identify and remove the software promoting Speedsearch.xyz. The best way to take care of this is to automate it. To do this, use an up-to-date Windows security scanner to clean your device off of any suspicious software.