Recovering from the Lok Ransomware Attack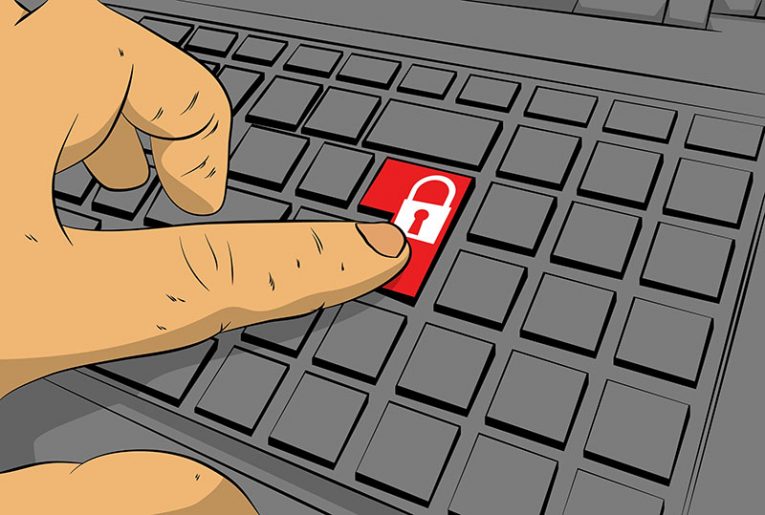 The Lok Ransomware is a new, threatening piece of malware, which lurks on the Internet. It may hide in pirated downloads, fake apps and games, or other bogus content – such as deceptive email attachments. The goal of the Lok Ransomware is to gain access to the victim's file system, and then begin to encrypt their files. These attacks usually have terrible consequences for the victim since it renders them unable to access their important data. If the Lok Ransomware takes over your data, you will be unable to find a free decryptor – this threat's file-locking cipher has not been cracked.
Staying Safe from a Lok Ransomware Attack
The best way to ensure that such malware never reaches your system is to use an up-to-date anti-virus solution. This way, even if you unknowingly interact with corrupted files, you will have one last line of protection to cease its execution.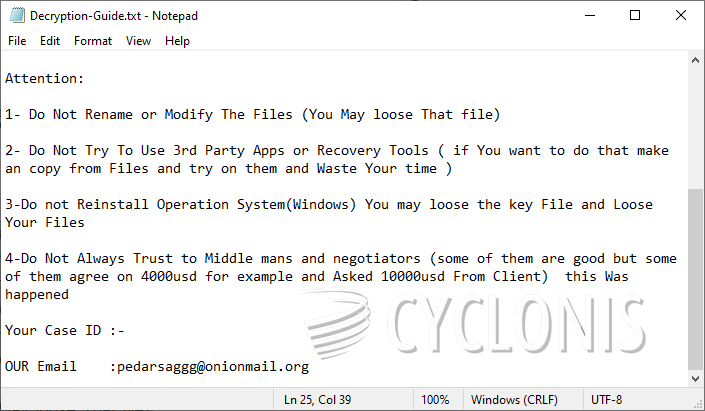 In addition to automating your Windows system's defenses, we also suggest that you try to be more careful with the sites you browse. As mentioned above, avoiding sites hosting pirated content, random email attachments, and downloads from random sources is a good idea.
The Lok Ransomware Attack
When this file-locker locks files, it also will modify their names by including a new suffix '.(<VICTIM ID>)(pedarsaggg@onionmail.org).lok.' In addition to this, it creates the ransom notes 'Decryption-Guide.HTA' and 'Decryption-Guide.TXT.' These contain a short message from the criminals who explain the situation, and list their demands. Unsurprisingly, the criminals ask for a ransom payment via Bitcoin. In exchange, they promise to provide all paying victims with a decryptor. We assure you that paying them is a bad choice. There is nothing stopping the Lok Ransomware operators from collecting payments without helping victims at all. The best thing to do is to use an antivirus scanner to remove Lok Ransomware, and then try out alternative data recovery options.