Remove Aram Ransomware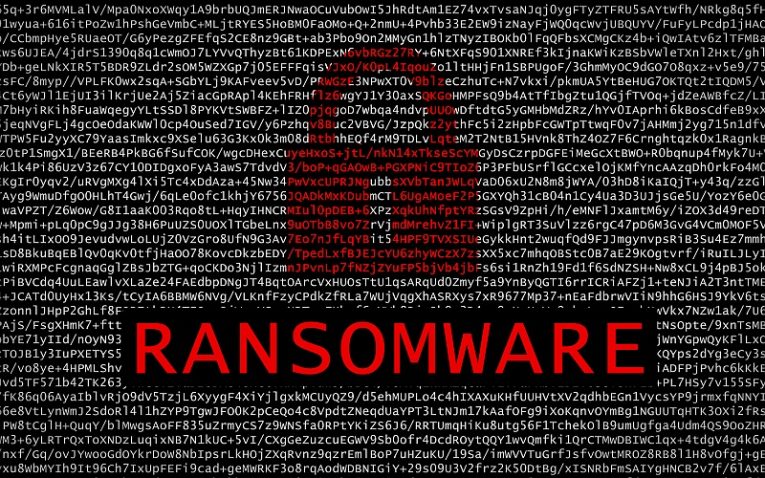 Aram Ransomware is a member of the VoidCrypt Ransomware family. It encrypts files, and then extorts the victim for money. The criminals claim to have a working decryptor, and they offer to unlock one small file for free. Allegedly, victims should send their message and file dataunlock@criptext.com and dataunlocks@criptext.com. If you become one of Aram Ransomware's victims, then we certainly suggest that you take advantage of this offer. However, meeting the rest of the demands of the criminals it not advisable. They may scam you out of your money without giving you anything in return.
The Aram Ransomware is spread online with the use of malicious email attachments, fake downloads, pirated content, and other shady downloads. To stay safe from potentially dangerous files, you should secure your system with an up-to-date antivirus application. Of course, try to be safer while browsing the Web. Avoid non-trustworthy sites and downloads from unknown sources.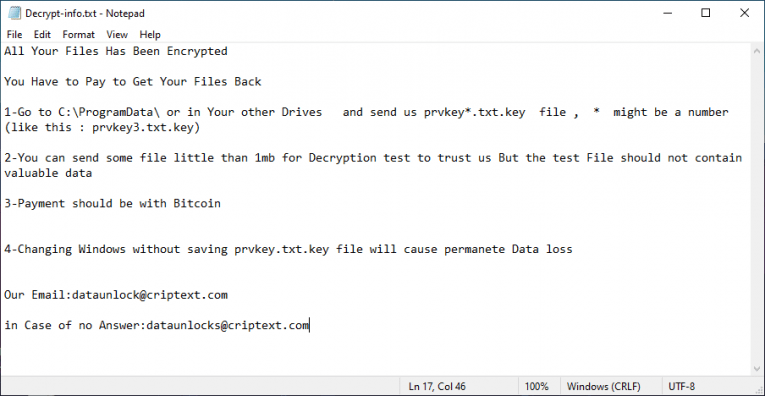 The consequences of the Aram Ransomware usually become noticeable immediately. Files that this threat locks will experience a name change – they will use the extension '.[dataunlock@criptext.com][<VICTIM ID>].Aram.' Another change is the introduction of the 'Decrypt-info.txt' ransom note.
Trying to purchase a decryption service from the criminals is a bad idea, because there is no guarantee that you can trust them. Even if they return one of your files for free, this is not going to stop them from taking your Bitcoin without helping you with the rest of your files. This is why the correct way to recover from this attack is to start by running an anti-malware tool. It will ensure that the Aram Ransomware is gone for good, and that it will not cause more damage. Once you take care of this part, you can start restoring files from a backup, or trying out other data recovery techniques.