Beware of 'Abnormal Network Traffic On This Device' Pop-Up Scam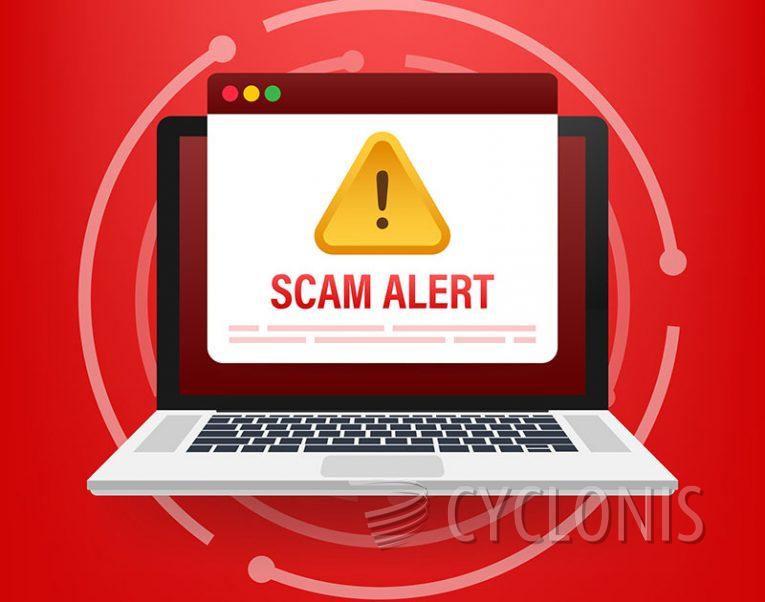 During our investigation of suspicious websites, our team discovered a harmful setup that promotes the "Abnormal Network Traffic On This Device" scam, which also includes promoting the CovidDash browser hijacker and other dubious applications. When we ran the malicious file, it displayed a pop-up message disguised as an alert from Microsoft, warning the user that their device has been blocked from the network due to suspicious network traffic. The objective of the scam is to deceive users into visiting a phishing website.
The scam pop-up window urged the user to scan a QR code for identity verification and network restoration purposes. After scanning the code, the user was redirected to a fraudulent website. The page opened by the website appeared to be from Microsoft and asked users to enter their personal and credit card details, such as their name, credit card number, expiration date, CVV, addresses, and phone number.
If the user enters their personal information, the scammers can use it to steal their identity and make fraudulent transactions or purchases. It's important to note that the "Abnormal Network Traffic On This Device" scam is fake and has no affiliation with Microsoft. Additionally, the bogus pop-up could be used to promote a different malicious website. If you have been a victim of this scam, you should immediately contact the appropriate authorities.
How Can You Recognize a Scam Email in Your Inbox?
Scam emails often have some common characteristics that can help you recognize them in your inbox. Here are some signs that an email might be a scam:
The sender's email address looks suspicious or unfamiliar, or the email is sent from a free email service provider like Gmail or Yahoo.
The email contains urgent or threatening language to make you act quickly without thinking, such as "you must act now" or "you will lose your account."
The email contains attachments or links that you weren't expecting, especially if they are from an unknown sender or contain a suspicious file type.
The email requests personal or financial information, such as your social security number, bank account number, or password, and threatens to take action if you don't provide it.
The email contains grammatical errors, typos, or poor formatting, which could indicate that the email is not from a legitimate source.
If you receive an email that meets any of these criteria, it's best to err on the side of caution and delete it. Don't click on any links or download any attachments, and don't provide any personal or financial information.