Police Raid 26 Call Centers in India and Arrest Tech-Support Scammers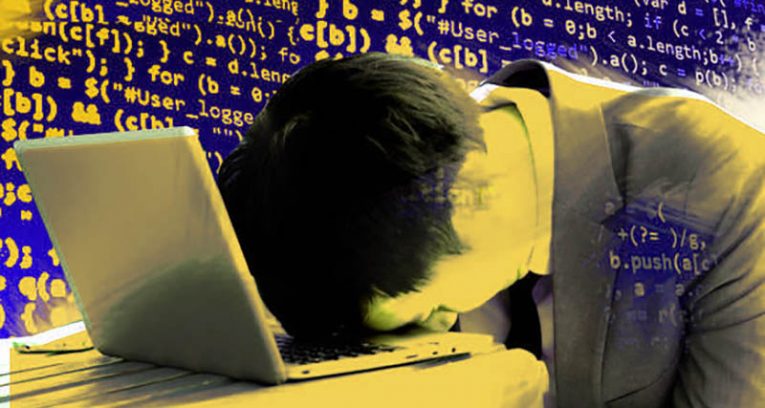 It is fascinating what people are ready to do for money. And we're talking about the illegal activities here. In the light of the recent 63 arrests made by Indian police, today we would like to talk about tech-support scams and how to avoid them.
First, we will overview the story about the fake tech-support centers in India, and then we will go through a list that should help you recognize a tech-support scam. There are many types of social engineering activities out there, and we believe that every single user should be familiar with the most prevalent malicious schemes.
Indian Police Make Arrests at 26 Call Centers
According to various reports, over the last two months, 63 arrests were made in fake call centers in New Delhi. First, 24 people from 10 call centers were arrested in October, and then 39 suspects from other 16 call centers were arrested in November. The tech-support scammers posed as support staff for Apple, Google, Microsoft, and a number of other major tech companies.
The arrests were made possible due to over 7000 reports filed by tech-support scam victims. Microsoft said that they received these reports from over 15 countries, and all of them were related to the 16 call centers that were raided by the Indian police.
Along with the arrests, the police also seized the evidence that will clearly help with the prosecution. The seized evidence includes live chats, call scripts, voice call recordings, and other data accumulated during tech-support scam operations.
According to Microsoft, these fraudulent operations are quite lucrative. Normally, these fake call centers give calls to unsuspecting victims, and they try to convince them that there is something terribly wrong with their devices. Consequently, the operators push the victims into providing the remote access to their device, and eventually they charge the victims for "fixing" the supposedly malfunctioning devices. The charge ranges from $150 to $499, and it goes without saying that the services that users purchase are absolutely unnecessary. All in all, it is estimated that through tech-support scams, criminals make approximately $1.5b every single year.
The Tech Support Scam History
It is clear that the arrests in India are just one of the most recent milestones in the battle against the tech-support scam. Microsoft itself began battling the epidemic in 2014 by launching an online "Report A Scam" form. By December 2014, Microsoft had already filed its first civil action against a tech scammer based in the US.
Two years later, in May 2016, the U.S. Federal Trade Commission and Microsoft hosted their first Tech Support Scam Summit, which showed how big the issue has become over the years. By June 2017, London police had credited Microsoft for collaborating on four arrests and three raids related to the tech-support scam. However, despite the growing awareness and the continuous effort to stop and catch all the crooks, users still manage to fall prey to these scams. Therefore, it is important to learn how to recognize a tech-support scam and how to protect yourself from it.
How to Recognize a Tech-Support Scam
There are different types of tech-support scams, and you should be able to recognize them all. We hope that after reading this entry, you will feel more confident about encountering unfamiliar content online or answering calls from unknown numbers.
The reason we mention phone calls is that the so-called "cold calls" are probably the most prominent type of tech-support scam. The scammers who were arrested in India were also involved in such practice. Now, what happens when you receive a tech-support cold call?
An individual scammer calls their victim saying that they are from a reliable company and then they claim that there's malware on a victim's computer. In order to remove the supposed malware infection, the scammer will try to convince the user to install certain software, but in reality, the recommended software would only allow the scammers to install actual malware. As a result, scammers will charge users for fixing the issues they have caused themselves. The point is that it is very unlikely that Microsoft or any other reputable company would ever make a personal call to notify you about malware on your computer. Therefore, if you receive a similar phone call, be aware that you have encountered a tech-support scam.
Aside from phone calls, scammers may target users through pop-up warnings that take users by surprise when they browse the web. These tech-support scams are very intrusive, and it is often that they do not allow you to close the pop-up window unless you interact with the message. Needless to say, these pop-ups also look like they are displayed by reliable sources (like antivirus developers), but you would only get such a pop-up if you actually had an antivirus program installed on your computer. Also, the pop-up would show up on your system tray, not on your browser. Thus, intrusive pop-ups are also a big red flag that can show you how to recognize a tech-support scam.
You could also be exposed to such scams through third-party advertising and modified search results, but if that is the case, then you clearly need to perform a full system scan with a legitimate antispyware program. Users often encounter modified search results when they have potentially unwanted software installed on their computers. Thus, to protect yourself from tech-support scams, you must also make sure that your system is safe and clean.
What to Do if You Became a Tech-Support Scam Victim
If you didn't know how to recognize a tech-support scam, and they already swindled you out of your money, there are certain things you can do to make sure that it doesn't happen again. First, you might want to change your passwords. It can be your computer passwords or passwords to your accounts on various websites, but the bottom line is that if your security was compromised by scammers, you need to change them. You might want to use a reliable password manager to help you generate new strong passwords that will be hard to crack.
Next, it would be a good idea to invest in a licensed security tool that would recognize scams before they manage to inflict great damage. And finally, you should report the scam to the responsible institution. It could be your bank or the company whose tech support was impersonated by the scammers. If you provide enough information about the incident, you will be able to help the authorities fight this scam endemic, and it can result in more raids and arrests just like the ones in India last month.