Are Netflix Password-Sharing Days Over?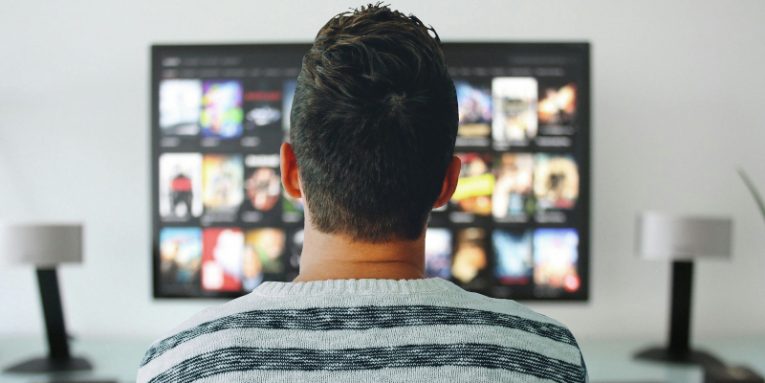 Most people would feel a bit apprehensive about sharing their Facebook password, even with their friends and family. They would certainly think twice before giving their online banking credentials as well. When it comes to a streaming service like Netflix, however, many users appear to be much more tolerant towards password sharing.
In 2016, MakeUseOf interviewed 84 people and asked them how they feel about the whole thing. Very nearly half of the respondents said that they had shared their streaming account with other people, and a whopping 68% admitted that they had used the password of a friend or a relative to watch shows or listen to music.
The question has actually been discussed pretty extensively over the years. Also in 2016, a court ruling declared password sharing (and this includes Netflix login data) a federal crime.
This hasn't really stopped many people from doing it. Now though, a company called Synamedia says that it has the technology that can put an end to this.
Artificial intelligence will know if you have shared your password with your loved ones
Synamedia bills itself as "the largest independent video software provider," but a quick internet search shows that not that long ago, it wasn't independent at all. Up until 2012, the business (then known as NDS Ltd.) was majority-owned by a private equity firm called Permira. Cisco acquired the video software company for a reported $5 billion, but in October of last year, Permira bought it back, allegedly for a lot less money. Synamedia, in its current shape, has existed for no more than a few months. That won't stop it from making a few bold claims, though.
Last month, Synamedia announced that it's developing a solution that will help Over-The-Top (OTT) content providers like Netflix crack down on password sharers. In a press release which seems to have come out of a marketing textbook, the video software provider said that Credential Sharing Insight will use "AI, behavioral analytics and machine learning" to analyze the way people use streaming services. If the system detects that several different individuals are regularly logging into the same account, it alerts providers, whose marketing teams can then "tread the fine line between finding account sharers and harassing a customer".
According to Synamedia, streaming services are losing billions of dollars of revenue because of password sharing, and the problem can no longer be ignored. But does everybody think that way?
Netflix has so far had no problems with password sharing
Netflix's CEO, Reed Hastings, famously said that people sharing Netflix "is a positive thing, not a negative thing". When he uttered these words at the 2016 Consumer Electronics Show (CES), many analysts read the statement as a clever marketing move that is supposed to make users like Netflix even more. Some experts reckoned, however, that as the number of people using the service and sharing passwords increases, his stance will change. Has that happened?
Well, Netflix's financial statement doesn't suggest that the company is in any particularly big trouble. Compared to three years ago, the share price isn't doing too bad, either.
In any case, Netflix has so far shown no interest in Synamedia's AI-powered revenue booster. Whether this will change is anyone's guess. It must be said, however, that other content providers are taking note.
Sky, a major European TV and entertainment company, announced last week that it's taking a stake in Synamedia, which, in all likelihood, means that sooner or later, it will start using Credential Sharing Insight in order to kick out account sharers from its platforms.
Should you share your Netflix password?
This is a decision that you need to make based on your own moral and practical considerations. If you decide to share it, however, you must do so safely.
Obviously, you need to trust the person you're sharing your login with, but even if it's a really close one, you should make sure that your Netflix password is unique and is not used anywhere else. Obviously, the password itself should be reasonably hard to guess, and just in case it falls into the wrong hands, you should review the devices that are connected to your account every now and again. If you see one you don't recognize, consider changing your password.
The question of whether people sharing their Netflix login data is a good thing doesn't have a simple, straightforward answer. If you think that it's fine, there probably isn't a force in the world that can persuade you otherwise. Just make sure you don't forget about the security aspect of sharing sensitive data with other people.