Nearly 80% of Companies Have Suffered a Cloud Data Breach in the Last 18 Months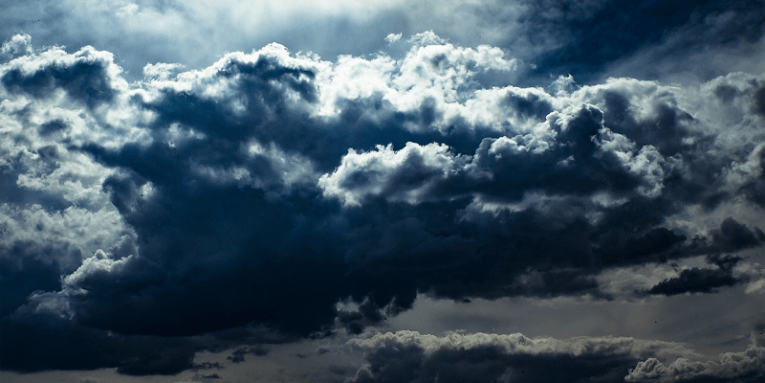 It is only logical that businesses are migrating online, and it is only a matter of time until almost all the data and information is stored and accessed via cloud services. However, just like anything out there, cloud services are also susceptible to cybercrime activities, and thus, cloud security is vital for any business. Perhaps customers are not aware of such threats, but cloud data breaches are far more common than one might think.
In this entry, we would like to give you an overview of the Ermetic report that sheds light on the realities of cloud security, and we also discuss in greater detail the biggest threat to cloud security, as revealed by the survey.
Cloud data breach is commonplace
Ermetic is a cloud access risk security company that strives to create a safer cloud security environment by implementing new security practices. To prove that you need a new security paradigm, you need to show that there are issues with the current practices. Thus, research studies are carried out to figure out the main problems that lead to a cloud data breach.
The results of one of this survey by global intelligence firm IDC were posted by Ermetic, and it revealed that almost 80% of the surveyed companies had experienced a cloud data breach in the last 18 months. And almost half of the surveyed companies suffered ten or more breaches in the same period.
This shows that cloud data breaches are more common than we would like to think. And we're talking here about cloud security problems within companies that process and store tons of personal data. The companies that participated in the survey include firms from such spheres as banking, healthcare, government, retail, media, pharmaceutical, and others. This proves how wide-reaching the cloud security problem is, and that companies that experience those breaches have to work harder to implement proper cloud security practices.
The most common cloud security issues
Based on the survey, Ermetic was able to provide the key findings that include not only the number of companies that experienced at least one cloud data breach, but reveal main cloud security threats, too. The top three security threats happen to be security misconfiguration (67%), lack of visibility into access (64%), and improper IAM and permission configurations (61%). For the most part, those threats arise from the on-demand nature of cloud infrastructure deployments. There might be more users with permissions to access sensitive data than there should be, and only a small share of the said users would be accessing that data regularly. So, all the other accounts that have access permission are a liability that can be exploited by cybercriminals.
To mitigate those threats, it is suggested that companies should focus on compliance monitoring, security configuration management, and authorization and permission management. Authorization management involves user access and authorization settings, such as passwords, multi-factor authentication, permissions, and so on. Needless to say, companies are encouraged to rely on password managers for password storage and renewal since maintaining a default password is a severe security threat. Employees also have to be made aware of these security issues, so they would employ the best security practices. What's more, passwords are also directly associated with one of the greatest cloud security risks that is the security misconfiguration.
Security misconfiguration of production environments
Security misconfiguration was indicated as the main cloud security issue, and this is a problem that comes from the inside, as it depends on how the IT teams configure security settings for cloud storage. There are multiple problems associated with security misconfiguration, and one of the most common issue is granting public access to storage buckets. The problem with storage buckets is that they are seldom protected by authentication methods, and that is already a glaring security flaw.
However, it goes without saying that there are multiple other problems related to security misconfiguration. Most of these problems deal with excessive access permissions to sensitive data. Perhaps some cloud configurations have permissive security group policies, or some Internet connectivity paths are not configured properly. The point is that every single slip (no matter how small it is) creates an opening for a potential cloud data breach, and then the IT teams have to scramble to correct the faulty settings. What's more, companies lose a lot of time re-educating their employees about the new security practices, when it could've been done from the very beginning when cloud service was introduced.
Experts also suggest that lack of visibility is also to blame for the issues with security misconfiguration. An IT team might be willing to implement safe configurations, but due to the exponential growth of the public cloud adoption and the lack of visibility of what's really going on in those cloud environments, IT teams might be able to cover every single aspect of cloud security within a limited period of time.
Another reason why the cloud misconfigurations are on the rise is human error. Thus, one of the suggestions offered by security specialists is employing as many automation tools as possible. Of course, there is always the problem of automation tools being unable to keep up with the rapid app development. However, at the same time, employing automation tools can help decrease the risk of misconfiguration. It can also improve the network visibility allowing the IT teams to better see what's going on and that in itself would prevent cloud misconfiguration.
All in all, cloud security is a complex issue, and solving it involves a lot of effort on the inside. Depending on the sphere where cloud services are employed, end users might not have much say on the problem. The necessity to implement safe cloud security practices clearly depends on the companies that employ such services. It should be in their best interest to protect their information from cloud data breach and to educate their employees about optimal security practices. After all, every single cybersecurity issue can result not only in financial losses but also in the loss of customer trust.