Your iPhone Could Be Lost or Stolen, and These 5 Tips Will Prepare You for It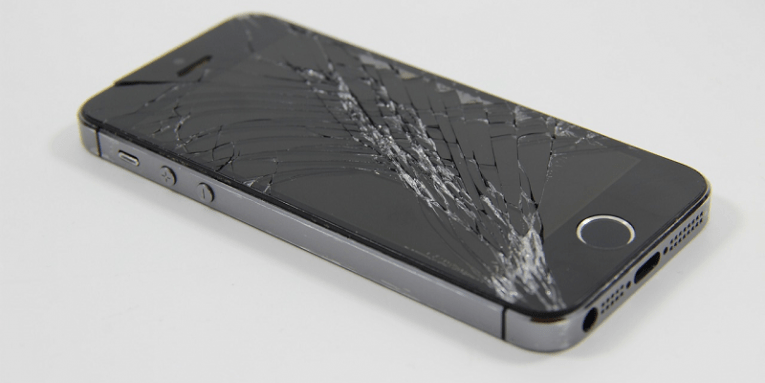 We happen to store more and more sensitive information on our mobile devices. You could also say that you can store your entire life on your iPhone. So, what happens if it gets lost or stolen? It is very likely that your information can be stolen, too. Thus, we must look for ways to lock your iPhone in order to protect the sensitive information.
Luckily, you have opened the right page because we will tell you how to secure the iPhone against thieves. So, buckle up and get ready to take notes because we will go through the most important iPhone security aspects. When we are done, you will sure know how to securely lock your iPhone.
Set Up a Passcode
If you still don't use a passcode, you are totally behind the tide on this one. Using a passcode is one of the basic means that allow you to lock your iPhone. To put it simply, if your iPhone is protected with a passcode, the thieves won't be able to access your data unless they know the actual code.
The default iPhone passcode consists of 4 digits, but it is possible to turn off this simple passcode and use a far more complex combination that will make it hard to access a locked iPhone. It is easy to switch into an alphanumeric passcode, where you use random letters, numbers, and even symbols to secure your iPhone. If your passcode is made up of 10 digits, there are millions and millions of possible combinations, so the thieves will have a hard time guessing them!
Wipe Out Data Automatically
If letting your data fall into the hands of dangerous criminals is far worse than losing it for good (which is usually the case), you can also set your iPhone to delete all the data stored on the device after several unsuccessful unlocking attempts. Of course, you can have all your data backed up on iCloud automatically, so there is no problem if your device deletes all the information stored for security purposes. So, before we set our devices to delete everything in the case someone unsuccessfully tries to access it, let's back up our data first, shall we?
How to Back Up My Data
Go to the Settings app.
Tap on your name at the top of the app.
Tap iCloud and then select iCloud Backup.
Enable iCloud Backup.
Select Back Up Now.
When your iPhone is connected to Wi-Fi, all your data will be automatically backed up on iCloud. This is one of the best ways how you can secure your iPhone against thieves. And now that you can no longer worry about losing your data, how about we make it sure that the thieves cannot get to it through locked iPhone?
How to Set Automatic Data Removal
Open the Settings app.
Select Face ID & Passcode (or Touch ID & Passcode).
Enter your passcode if necessary.
Enable Erase Data.
And you're done! With this setting on, all data on your iPhone will be erased after ten failed passcode attempts. But of course, there are several other things you can do to ensure thieves do not reach your personal data.
Find My iPhone
Find My iPhone is a feature offered by Apple for everyone who wants to improve your iPhone or iPod Touch security. If your phone gets lost or stolen, you can use this feature to locate it because it uses the built-in GPS to find the device on the map. Of course, you must enable this feature first, and to do that; you also have to be an iCloud user. Since we have already discussed how to enable the automatic data backup on iCloud, we can proceed straight to the enabling of the Find My iPhone feature.
Probably, one of the best parts of the Find My iPhone feature is that it is free. What's more, the option to set Find My iPhone up comes up with the initial iPhone setup process. If you choose to ignore this option, in the beginning, you can do it later on with your iCloud account.
How to Enable Find My iPhone
Open the Settings up.
Tap iCloud.
Locate Find My iPhone at the end of the list.
Select to enable the feature.
And that's it! If your iPhone gets stolen, you can use the feature to locate it. Aside from this, you can also do a few more things to secure your phone against thieves. And some of those things include the most basic aspects of cyber security.
Updated Software
We probably do not even think much about the version of the mobile device software when we use it. However, it is very important that you use the latest iOS version. It doesn't mean that the older versions are bad or don't work anymore. It's just that the latest version will always have the best upgrades, and it will be less vulnerable to hacks and other malicious interventions. So, the most recent iOS version will also help keep your iPhone secure. Let's not forget that. Also, if you find manual software updates too bothersome you can always set the automatic updates on.
How to Turn Automatic Updates On
Open Settings and select General.
Tap Software Update.
Locate Automatic Updates and turn them on.
With the Automatic Updates on, you will always use the newest iOS version, thus ensuring that your device is less vulnerable to hacks and so on. However, is there something else you could do if you lose your iPhone or it gets stolen?
Changing Your Passwords
With your life virtually in the palm of your hand, your mobile device probably carries all of your passwords from most of your frequently used accounts. And even if your iPhone is locked properly, there is always a chance that someone could get to your personal data if they manage to steal your device. So if your iPhone is stolen, you should definitely change all of your passwords. This may include accounts that are directly associated with your iPhone, too. You should change passwords to your email, iTunes or Apple ID, online banking, and other important accounts.
If you find coming up with new passwords too bothersome, you can make use of a password manager to help you generate new passwords. The point is that it is very important to change everything once you lose your device before the criminals manage to break into it.