How to Update Google Privacy Settings to Maximize Your Privacy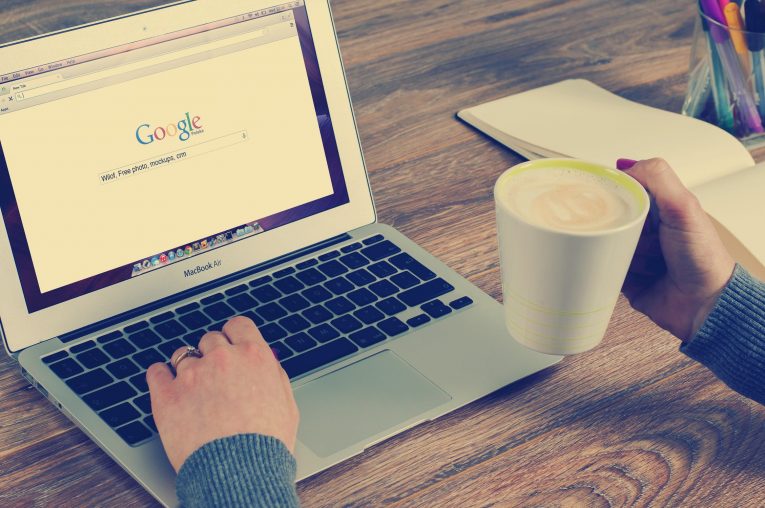 Google has been doing its best to increase our privacy nowadays. Despite the giant company's oft-criticized pattern of using your private data to bombard you with ads, they deem relevant Google is at least upfront about its practices and is happy to let you choose how much of your data can they collect.
However, it's up to you to find and modify those options to your liking. Normally, Google opts for the peak amount of data collection across its assorted apps and services. So if you want Google to collect less of your private information you have to adjust it yourself.
This article will give you a crash course in Google's privacy settings and how to modify them.
App and web activity data
Labeled as "web and app activity", this section includes a virtual buffet of your private data. Every Google search you have ever done is stored there. Also, every page you've ever visited in Chrome as long as you were signed in. This place also collects all of your app activity.
You can disable web and app activity collection by toggling the switch on this page from Google's Activity Controls site. You may also choose to take a more varied approach by making Google keep that data only on a cycling 3- or 18-month basis by going to Google's Activity Controls choosing the "Choose to delete automatically" option.
Location history
It shouldn't surprise you that Google keeps a register of your physical movement by tracking your smartphone (as long as they have your permission, of course). So yeah, Google has a record of your phone's every move if you have enabled their location history data collection.
You can disable location history entirely by switching off the toggle on the appropriate page of Google's Activity Controls site. Another option available is to disable data collection only from specific devices by pressing the downward-facing arrow next to the option labeled "Devices on this account" on that same page and then removing the tick from the boxes next to any individual devices in the list.
Your voice
I bet you didn't know this but anytime you talk to a device connected to your Google account, like your Google Home or Smart Display device, your smartphone or Chromebook or by even doing just a normal Google search prompt everything you say to Google will be recorded, logged, and kept in their data banks forever.
How to view what's there: You can find transcriptions and listen to actual recordings of all your uttered voice commands by following this link to Google's My Activity site.
You can disable voice and audio activity data storage by pressing the big blue switch in Google's Activity Controls site.
Your search history and YouTube watch history
You shouldn't be surprised that every single time you watch or even search for something on YouTube, that video or query will be logged, stored, and permanently linked to your account. Sounds pretty unpleasant to me. I don't want anyone to know all of the embarrassing things I've searched for on YouTube. Google says they use our YouTube history to provide video and search suggestions, though quite frankly they're not very accurate in my experience.
Fortunately, it can be disabled much like the other items on our list. You simply need to toggle off the feature in Google's Activity Controls site. Without your watch and view history, YouTube will basically be a blank state whenever you visit it.
Custom ad profile
Google uses all of the collected information it has on us to build a custom profile of who we are, where we go, and what sorts of subjects we're into, which is quite frankly creepy, in my opinion. Your profile is then shared with advertisers who use the data to generate ads that are supposed to be related to our interests, though that varies from person to person. At least they don't share any personally identifiable info with them.
If you want to see your full Google ad personalization profile you can do so on the company's Ad Settings site. Now, if you hope that disabling it will disable ads you're sadly mistaken. Ads will continue to appear, they'll just be more generic instead of tailored to your interests, or what Google thinks your interests are, anyway.
You can toggle it off from the top of Google's Ad Settings page. Alternatively, you can press on any particular item on that page and disable it alone.
Shared endorsements
Whenever you follow or review a business on Google or in one of your Google apps, Google can use your real name, photo, and any comments/reviews you made to promote the place or its merchandise as part of an ad. If you're like me you won't like that at all. Even worse, there's no way to see what ads your profile has been part of.
If you wish to disable it (and why wouldn't you?) simply remove the check from the box at the bottom the endorsements page at Google's My Account site.
Third-Party apps
Whenever you give access to a third-party app, add-on, or extension to your Google account, you might also give that app the authorization to see specific types of information from your Google account.
You can disable this by pressing any app in the list on the third-party apps page, and then hitting the blue "Remove Access" button next to it. You will have to confirm that you really do want to remove the app's access.