How to Safely Lock up Your Twitter Login with a Physical Security Key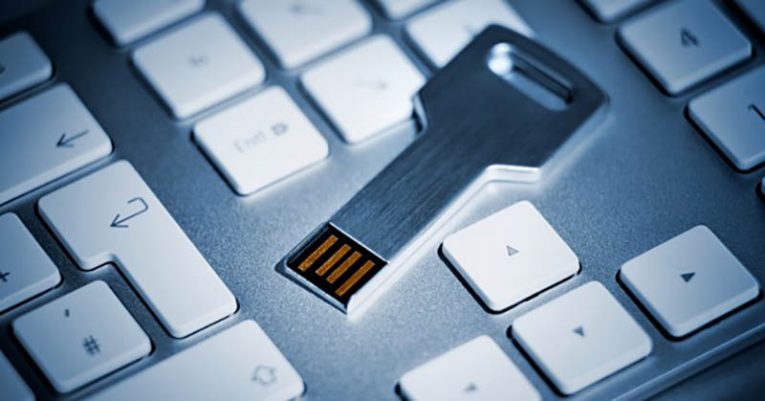 Recently, Twitter announced a brand new security option. Now Twitter users can safeguard their accounts with a security key, not a virtual or digital one, but a physical key in the form of a flash drive they insert into their computers in order to log into their Twitter accounts. In other words, if someone steals your password they still wouldn't be able to enter your account without that security key.
However, there's a bit of a catch. See, Twitter uses different types of Two-Factor Authentication (2FA). Some work by transmitting a code via text message, others include entering in a bunch of numbers from an Authenticator app on your phone. So if you use multiple 2FA methods your defenses will be only as strong as the weakest link. In other words, have more multi-factor verification methods for your Twitter account alongside your security key will actually make you more vulnerable.
To set up a physical security key for your Twitter account you must go there a series of simple steps. We have outlined the steps below to complete the process starting with enabling Two-Factor Authentication (2FA).
How to enable 2FA?
First of all, you need to have a smartphone. No problem, since everyone has one these days, especially if they're the kind of people who would use Twitter, but it's worth pointing out you can't set up the 2FA aka "login verification" on Twitter on your computer.
Tap your profile image in the upper right corner of the screen.
Press "Settings and privacy".
The next thing you'll see is a screen labeled "Security", tap "Set up login verification" on that screen.
This will enable 2FA for the first time if you don't have it enabled. Twitter will request your phone number, and then it will send you a code in the form of a text message. After you enter the security code your Twitter officially has Two-Factor Authentication enabled.
You'll get a message that reads "Congrats, you're enrolled!" from Twitter.
Twitter will also send you a backup in case you lose your phone. Make sure you save that backup code somewhere. Write it down on a piece of paper if you have to. Trust me, you don't want to lose your phone and not have that backup lying around somewhere.
How to set up the security key?
"What about my security key?" you may be wondering. Once you enable 2FA on your account Twitter will automatically send you back to the settings menu.
Go back to Security, and tap "Review your login verification methods".
Once there, look under "Login verification" and you'll see an option labeled "Security key"; press "Set up".
Press "Start" if prompted.
You will now have to plug in your physical security key. Twitter will automatically prompt you to press the button located on the key, and if everything runs smoothly, it will ask you to hit it one more time to finish the setup.
Another congratulatory message from Twitter saying "You're all set!" should appear. "Now you can use this security key anytime you log into from a compatible browser," it adds.