How Clearing Browsing Data and Cookies Periodically Can Enhance Your Virtual Security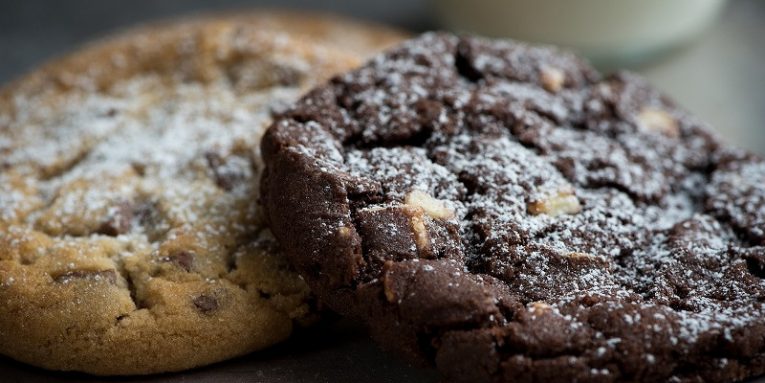 Are you still wondering whether web cookies are bad or good things? The truth is that there is no straightforward answer. Cookies store browsing data that can be both personal and anonymous. Such data can be used to enhance your browsing experience as well as make content on websites that you visit more personalized. In other words, web cookies can make things more convenient while browsing. On the other hand, if hackers gain access to web cookies and sensitive information that they might be storing, they could misuse them for various malicious purposes, such as identity theft. If you want to know more about cookies or why it might be dangerous to let websites store your browsing data, we invite you to read the rest of this report.
What are web cookies, and are they dangerous?
Cookies are not inherently malicious. They are small text files that hold various kinds of information. Usually, they are stored within the browser or program data. According to allaboutcookies.org, web cookies can help websites remember your login credentials, chosen search filters, various preferences as well as help advertisers personalize ads so that they would be useful or interesting to you. In other words, web cookies allow websites to work smoother and enhance your browsing experience.
Since GDPR got enforced, websites that process personal data of EU citizens have to ask if users allow them to use particular web cookies. While deselecting some options might make your browsing less smooth, it is advisable to do so if you do not trust the website or if the website does not use the HTTPS protocol. Apparently, websites with HTTPS in their URL addresses can use the Secure attribute, which limits access to the website's cookies. To put it simply, websites that have HTTPS in their URL addresses can use safer web cookies. Another thing that we recommend doing is reading the website's cookie policy. It can help you learn what kind of cookies the site might use and how it could share and use the data collected through them.
How could hackers obtain and misuse data from web cookies?
Researchers say that hackers can steal cookies from insecure web servers, when they pass through public Wi-Fi connections, or directly from computers infected with malware that gives attackers access to systems. Thus, cookies could be stolen either because of a user's or a company's that uses them careless behaviors.
If the information on a cookie is not hashed, or if hackers can obtain the website's code that would allow them to read hashed data, cybercriminals might be able to collect data from the stolen cookie. Depending on what kind of data they find, they could use it for various scams, sell it on the dark web, steal a user's identity, or log into his accounts. According to pandasecurity.com, hackers do not even need to know your login credentials to access your account if they have a cookie that contains your username and password. In other words, even if the stolen cookie contains hashed login credentials that hackers cannot read, the website to which the cookie belongs to can read such data and give hackers access to an account unknowingly.
How to log in fast if you do not want to store your passwords in web cookies?
The easiest and safest way to store passwords is to use a dedicated password manager. Usually, such applications can do much more and provide extra benefits. For example, Cyclonis Password Manager stores your passwords in an encrypted vault, and it can log you into your accounts automatically if you want it. In which case, you do not have to save your passwords via your browser or websites' cookies to log into your accounts quickly.
Cyclonis not only makes things more convenient but also helps you secure your accounts better. It also can analyze your login credentials and tell which of your passwords or usernames are weak and need to be replaced. Setting up strong passwords is not difficult if you use Cyclonis because it has a password generator that creates unique passwords from your chosen characters and preferred length. You can learn more about what it has to offer here.
How to delete cookies from browsers?
Some web cookies vanish as soon as you leave a website, but others, like persistent cookies, can be stored for up to 10 years. Thus, if you want to get rid of them, you may have to delete them yourself. In case you have no idea how to delete cookies from browsers, we have prepared step by step instructions located below. They explain how to erase web cookies from Mozilla Firefox, Google Chrome, Microsoft Edge, and Safari.
Mozilla Firefox
Open Mozilla Firefox.
Press the menu button on the top-right corner.
Select Options and go to Privacy & Security.
Locate the Cookies and Site Data section.
Click the Clear Data… button.
Press Clear to confirm.
Relaunch your browser.
Google Chrome
Launch Google Chrome.
Click the three-dotted button on the top-right corner.
Select More Tools and choose Clear browsing data…
Select All time for Time Range.
Tick boxes next to Cookies and other site data and Cached images and files.
Press Clear data.
Restart your browser.
Microsoft Edge
Launch the browser.
Click the three-dotted button on the top-right corner.
Choose Settings and select Privacy and services in the menu on the left.
Click Choose what to clear under Clear Browsing data.
Select Cookies and other site data.
Press Clear now.
Relaunch your browser.
Safari
Access the Settings menu on your device.
Select Safari and choose Advanced.
Go to Website Data.
Click Clear history and website data to erase your browsing history and cookies.
Exit the Settings menu.
Restart your browser.
To conclude, cookies can make things easier, but they can also put your privacy at risk. Thus, erasing cookies periodically could help you enhance your virtual security. It might also be a good idea to limit cookie usage if you are allowed to choose what kind of data a website can store; especially, if you do not like a website's cookie policy or if the site is known for failing to protect its users' data. Finally, it is always good to follow cybersecurity news and learn about new threats, so we encourage you to read more of our blog posts if you want to know more about how you can protect yourself and your system against hackers.