Here's How Schemers Are Using the Surge In Online Shopping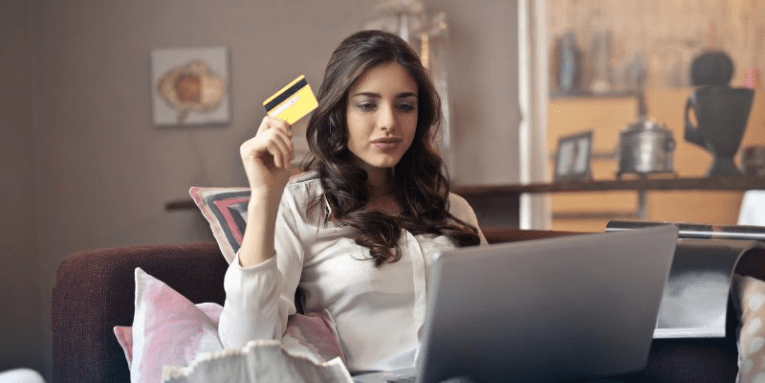 Were you stuck at home for an extended period at some point in 2020? If you were, you are not alone. It was estimated that 1.5 billion people around the world were forced to work and learn from home, or they lost their jobs altogether, and their time outside was restricted by laws and forceful recommendations. Covid-19 is at fault, of course, and while some countries around the world have not yet experienced significant relief from the first wave, others are already dealing with or preparing for the second wave.
Being stuck in one place forces one to take on activities that, perhaps, are not completely ordinary. That might include helping their kids with school, playing more board games, getting to forgotten to-do lists, watching an excessive amount of Netflix, or brewing home-bade beer. In any case, not everyone can avoid online shopping, even if they want to, simply because they might need supplies for their projects. Of course, some people might turn to online shopping to escape from reality, self-soothe in these difficult times, or simply waste time that they do not know what to do with. Whatever your case might be, if you are shopping online more frequently these days, you need to watch out for scams.
2020 is the year of online fraud
We will have to wait a few more months to get the cybercrime statistics for 2020, but it is already evident that this year has been unique in more ways than one. According to one study produced by UK Finance, impersonation fraud increased by 84% in 2020 compared to 2019. Cybercriminals have also turned to telehealth services that offer remote health consultations, and phishing scams targeted at companies providing these services have increased by 50% in some cases. Of course, it is the online shopping sector that has been hit the hardest. By August 2020, 25,000 online shopping scam incidents had been reported in the United States alone.
The Federal Trade Commission has also revealed that reports of unreceived items have reached record heights as well. According to the report, this is a known issue that has been growing steadily throughout the years; however, the surge in online shopping has fueled cybercriminals, who are able to impersonate legitimate companies, create fake websites, and sell bogus/non-existent items and services. People are less likely to spend money on costly items from websites they are not familiar with; however, they are likely to be more willing to trust such websites when purchasing inexpensive but necessary items. FTC informs that most reports of unreceived items involved such items as "sanitizer, toilet paper, thermometers, and gloves." That suggests that cybercriminals were exploiting the pandemic and offering items that people had a hard time purchasing from legitimate, trusted sellers due to mass shortage.
Schemers are ready to sell anything
The thing with fake shopping offers is that cybercriminals are able to "supply" things that are in great demand. So, for example, if all online shopping websites are out of N95 masks, cybercriminals can quickly offer them at any price they want, and people are likely to catch the bait. Schemers can also buy items in bulk and then resell them at inflated prices. Although such items would, most likely, reach the buyers, this is a kind of fraud that you need to watch out for as well. If an item you are desperate to get is sold at an inflated price, note that schemers could be behind it, and there might be no guarantees that you would receive it in the end.
Schemers might also exploit the most vulnerable online shoppers – people who are unable to distinguish between real and fake products. This is why the virtual market is now flooding with miracle cures for the Covid-19 virus. At the time of research, a fully tested and verified cure did NOT exist, and once it is discovered, you should not rely on fake sellers or resellers to obtain it. As Europol informs, thousands of fake websites that claim to offer cures, tests, and vaccines for the virus can be found online. These websites also might sell counterfeit masks, vitamins, and disinfectants that not only do not work but might jeopardize buyers' health as well.
How to avoid online shopping scams
First of all, you have to be cautious about how you browse the web and look for items you want to buy. Fake online shopping websites can look very convincing, but there are always signs that can help figure fraud out. For example, the URL of the fake online shopping website could be different from the real one. Let's take amazon.com as an example. Cybercriminals could try to set up amazonshopping.com, amazonx.com, and similar sites to trick you. The layouts of these fake websites could be unordinary too, and you might be unable to interact with all of the normal features. These are major red flags.
Also, beware of the different platforms that schemers can approach you on. For example, fake social media profiles could be set up to sell you items, and you could also find ads to the fake online shopping websites. Without a doubt, you have to be most cautious about emails. Phishing emails can mimic emails sent by real e-commerce websites with different deals and shopping offers. These emails can show links to the advertised items, and if you find something you like, you might be less attentive to the website itself. If you receive strange emails about shopping deals, it is best if you visit the website directly via your browser, and not by clicking a link included in an email or an advertisement found online.
Unfortunately, if you are tricked into visiting fake online shopping websites that imitate real websites, you might also be tricked into providing login credentials and payment information. If you have done that, immediately change your password (employ Cyclonis Password Manager if you want the replacement to be strong and protected), and also call your bank to report fraud. NEVER trust sellers who ask for wire transfers or gift cards as payments because legitimate vendors do not use these types of payment systems.
Finally, watch out for websites that might offer fake discount codes and coupons only to trick you into visiting malicious websites or make you download extensions and programs that are dangerous. These extensions and programs could collect personal data, expose vulnerabilities, and help cybercriminals in other malicious ways. If you want to save money, only use legitimate discount codes, and be cautious when employing third-party online shopping assistants. Also, always take the time to compare prices across different platforms. Perhaps the discount code you are using is fake and will not help you at all.