Facebook Messenger Scam: How to Spot It and Not Become a Victim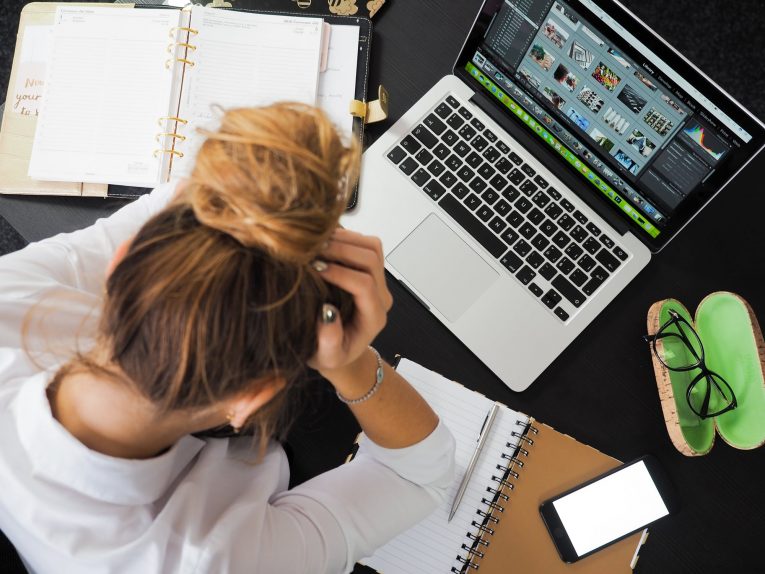 A new internet scam is running wild on Facebook Messenger. Messages like:
"If you pay $500 you get 30,000. If you pay 950, which is what I did, you get 50,000," have become increasingly common. Linda Lee received one such message when the profile of what appeared to an old friend.
This friend desperately pleaded with Lee to apply to a program called the International Financial Corporation Grant. Linda was then assigned to the fictional agent "Richard Harrison," and quickly got an application from the Office of the Attorney General. "Later on that night, after I knew I'd been rooked, I went back through Facebook, found her page and messaged her," Lee said.
Apparently, her friend's profile had been faked by a swindler, who copied her name, pictures, and info.
If you are the victim of a Facebook's Messenger scam report it to AARP's fraud helpline. Reports are coming in at higher rates than ever before, Amy Nofziger, director of AARP's Fraud Victim Support Network, commented.
The US government has also noted an increase in this type of scams. In fact, the most common complaint reported to the Federal Trade Commission by consumers last year were impostor scams, and they only seem to be increasing. The FTC said government impostor scams reached a record high in the first half of 2019.
Linda Lee talked with her friend's fake profile throughout the whole time she was being scammed. "It's almost like they were sitting side by side," Lee said. "One's playing me on Messenger and the other is texting me."
Linda's first $950 was supposedly for a "tax clearance fee" that was supposed to be "refunded immediately" once the money was received. Lee was told to keep her grant news a secret until she got the money. "Don't tell anyone at the store nor a friend so as not the alert the IRS," she was warned.
Perhaps the biggest warning sign was that the currency the scammers' requests were not U.S. dollars, but iTunes gift cards. They said her friend had already paid with one.
Then the scammers wanted a second fee, this time $350. That's when Lee became distrustful. The scammers informed her that the van that was to deliver her grant money had been stopped by IRS officers and that the $350 would pay for an IRS certificate to guarantee delivery to the "lawful owner."
"This does not happen very often, ma'am. I'm so sorry the UPS department does not add the IRS fee to their money because they turned it unnecessary. I know what may be going through your mind right now. But I assure you, after this payment to the IRS, your money will surely get to you," they told Lee.
"I'm sorry, tapped out. No more money. You're pulling my leg," she answered.
"Trust me, ma'am, we can't cancel the delivery. You will be refunded," the scammers replied.
"No more money for you," Linda said. "It's a scam. You duped me. Your driver got stopped, not true. No driver. No cash at 8 pm. You're not real."
Too little too late, though since Linda Lee lost $1,450, which were all of her emergency savings.
She connected with the Los Angeles FBI office, they sent her to an online fraud form and then the AARP.
"If I had read my AARP a little quicker I might have not fallen for it. And I should know better. I got over it pretty quick because I knew I was scammed. I just kept my mouth shut and only told three people because I'm too embarrassed. And I know they'd be going, 'Linda, come on, really? You're an idiot,' " Lee said.
She believes some of the responsibility should be placed on gift card retailers to inform clients at the store of the possible costs of putting such large amounts on these cards. Scammers tell their targets not to tell anyone, especially the cashiers, why they are buying so many expensive cards.
Amy Nofziger calls such gift cards the "currency of fraud." "Anybody that asks you to pay in a gift card for any of these things is a scam."
A Facebook spokesperson informed AARP, that they have "invested heavily in strengthening our technology to keep scammers off Facebook and remove these accounts when we discover them.…We encourage people to not accept suspicious requests and to report suspicious messages to us right away so we can take action" after hearing about Linda's plight.
The platform claims that it "works with law enforcement, including the FBI, to help find and prosecute the scammers who conduct these activities."
After Lee was scammed, she has received many phone calls and voicemails from unknown numbers. "The person she sent the iTunes gift cards to, in their mind, they feel like they could victimize her again," Nofziger said. "We do know that selling lead lists is big business in the scam world."
How to protect yourself from Facebook Messenger scams
Do not accept friend requests from strangers.
Do not press on unrequested links.
Do not pay for gift cards.
Do not speak with any government agency or bank via Facebook.
Always report suspicious requests.
Do not click on links directing you to a page to claim a prize.